Any regular reader of my blog would know that Etude House happens to be one of my much loved Korean Skincare brands. I have fallen in love with their lip scrub as well as their sheet masks in the past. It's no secret that I'm crazy for sheet masks. If I lived in Korea, I would sheet mask every day. However, I live in India, where sheet mask isn't that easily available as I wish they were so I stick to sheet masking twice a day.
A few days ago I reviewed a face wash with a very high pH level which turned my skin somewhat dull and lifeless. I suffered from high fever after that for exactly a week. Thankfully my fever didn't take its toll on my skin (FYI I didn't skip my skincare routine for a single day) but my skin remained lifeless throughout.
A couple of days after I recovered from my fever I knew it was high time to give my skin some extra attention, and post exfoliating I took out my Pearl Brightening Sheet Mask. Usually I throw the sheet mask in the refrigerator for about an hour before I apply it, but because I recently recovered from fever and cold I skipped it. I applied it after double cleansing, exfoliating and toning. The fitting was exactly like the other sheet masks from the "I Need You Mask" from Etude House I've used, the eye holes were a little tiny for me, but the rest of the fitting was good.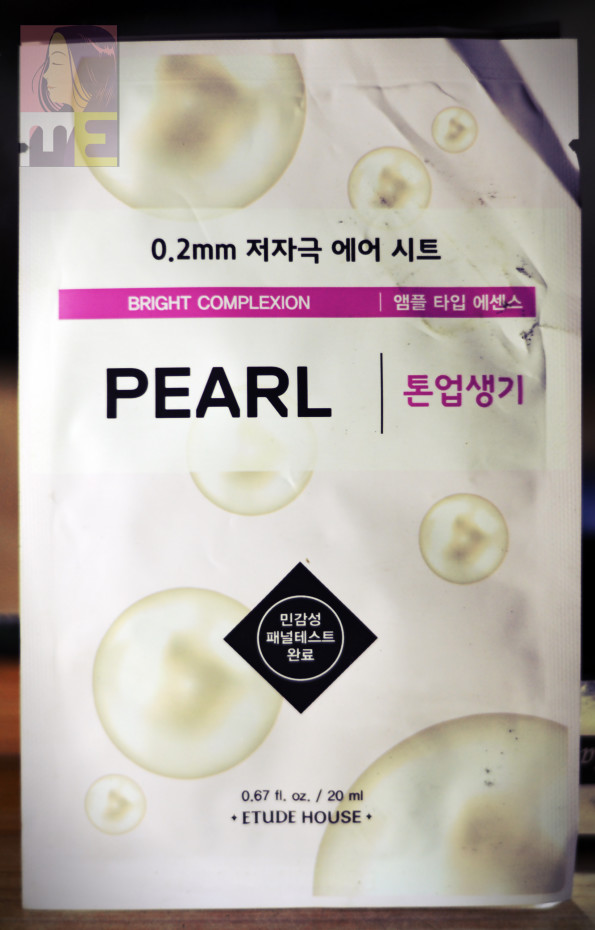 The consistency of the serum was neither too thick nor too runny and while it was not exactly transparent, it was clearer than any sheet mask soaked in a milky serum. As usual I kept it on for about 35 minutes and it didn't completely dry up. There were excess serum left on the packet to cover the neck and the arms but I don't bother applying it on my arm as it feels irritatingly sticky. After I pulled the mask out, I could feel the hydration on my skin. It took a little time and a little patting after the serum got completely soaked into my skin and I finished it off with my night cream.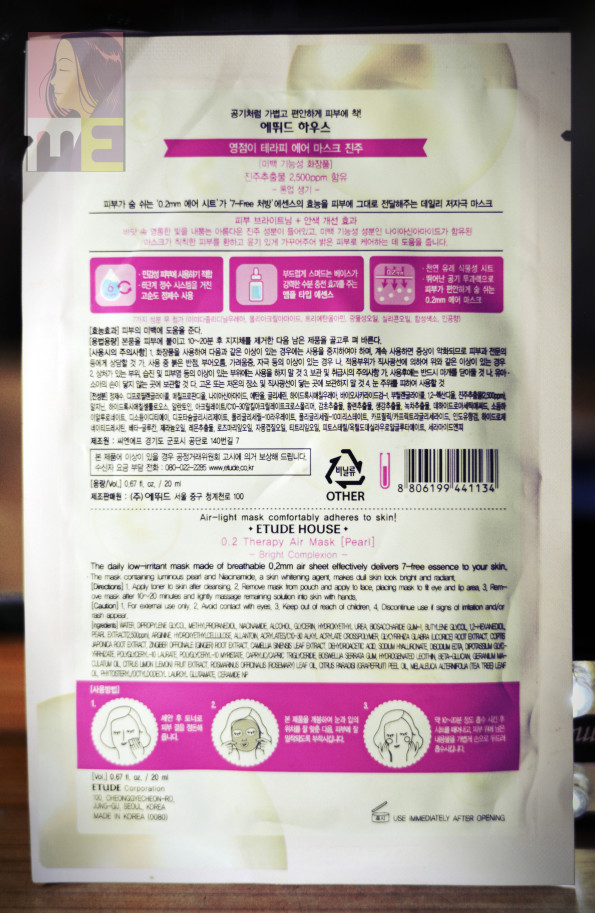 The following morning I woke up with an immensely nourished and hydrated skin. Exactly what my skin needed after 3 weeks of usage of a cleanser with a pH level so high. Even though the sheet mask claims to give the skin a brightening effect, I didn't notice any.  The price of the mask is too cheap to expect too much and I am just glad that it recovered my skin from the dullness.
Ingredients: WATER, BUTYLENE GLYCOL, GLYCERIN, CITRUS PARADISI (GRAPEFRUIT) FRUIT EXTRACT, ALCOHOL, PANTHENOL, CARBOMER, PEG-60 HYDROGENATED CASTOR OIL, XANTHAN GUM, HYDROLYZED PEARL (20MG), POTASSIUM HYDROXIDE, ETHYLHEXYLGLYCERIN, ALLANTOIN, CAMELLIA SINENSIS LEAF EXTRACT, SOPHORA ANGUSTIFOLIA ROOT EXTRACT, LONICERA JAPONICA (HONEYSUCKLE) FLOWER EXTRACT, PRUNUS PERSICA (PEACH) LEAF EXTRACT, PAEONIA ALBIFLORA ROOT EXTRACT, GINKGO BILOBA LEAF EXTRACT, SCUTELLARIA BAICALENSIS ROOT EXTRACT, DISODIUM EDTA, PHENOXYETHANOL, FRAGRANCE.
Pros:
Affordable
Hydrating and nourishing
Plenty of essence
Cons:
Even if there was any brightening effect, it was too little to notice
Will I purchase it again?
May be I will select a different mask from the "I Need You" Range Next time. But I will still stock up on this one in case my skin needs recovery again.
Rating:
4/5