Considering the other months, I received my Fab Bag a bit early this time. This month's theme is 'What The Chic' and the bag is made of Faux Leather and looks pretty cute with all the polka dots which happens to be my favourite print. Fab Bag has been surprising us with amazing bags for three months in a line now and I am impressed!
So here's everything I received with the bag…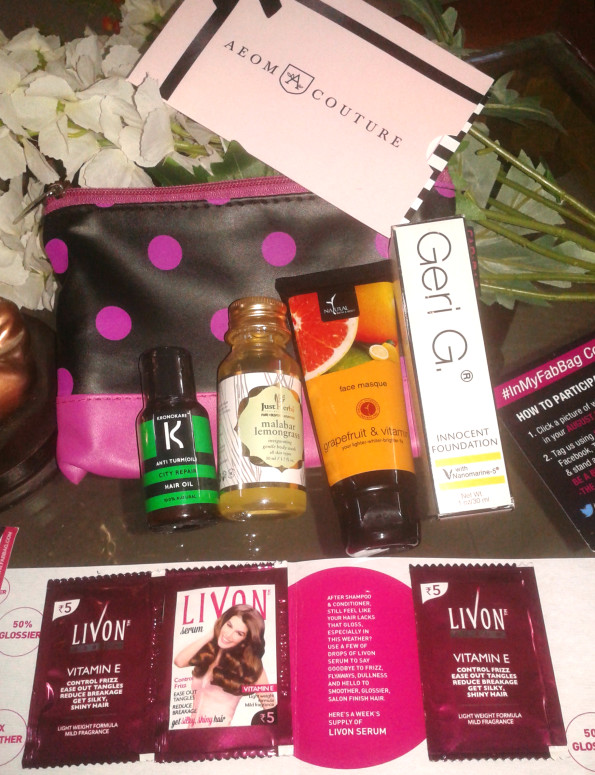 Geri G Foundation :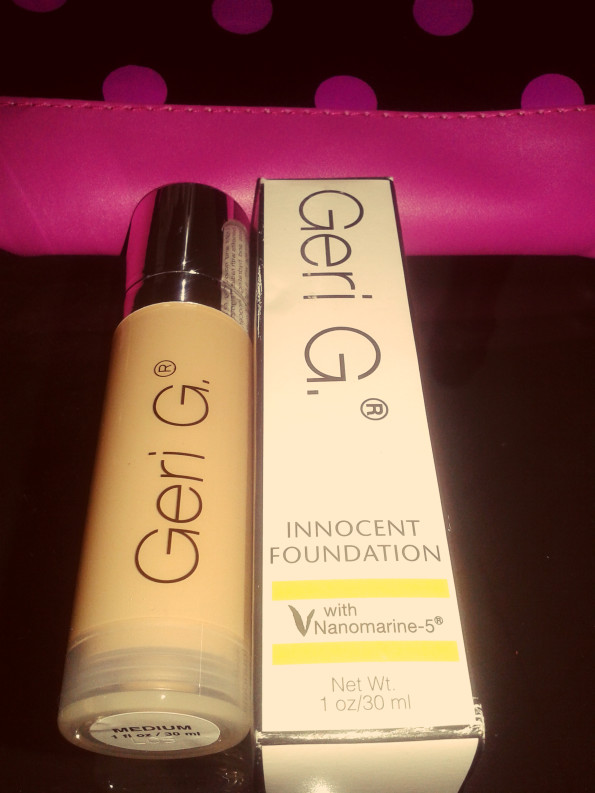 This month's main attraction was the Geri G products and we had the option to choose. I have been looking for a new foundation so I chose the foundation in medium shade and I'm just praying that it matches my skin tone.
Just Herbs Kumuda-Sacred Lotus Rejuvenating Body Wash: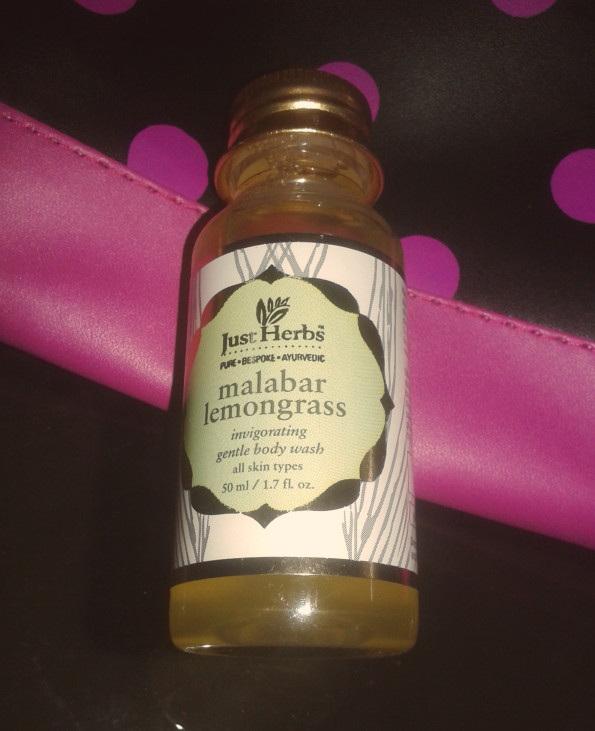 I'm getting loaded with shower gels and body washes and my bathroom cabinet has literally no space left. However, I'm still excited to try this out. I have a feeling that this one's going to be refreshing.
 Kronokare Anti Turm (oil) Repairing Hair Oil :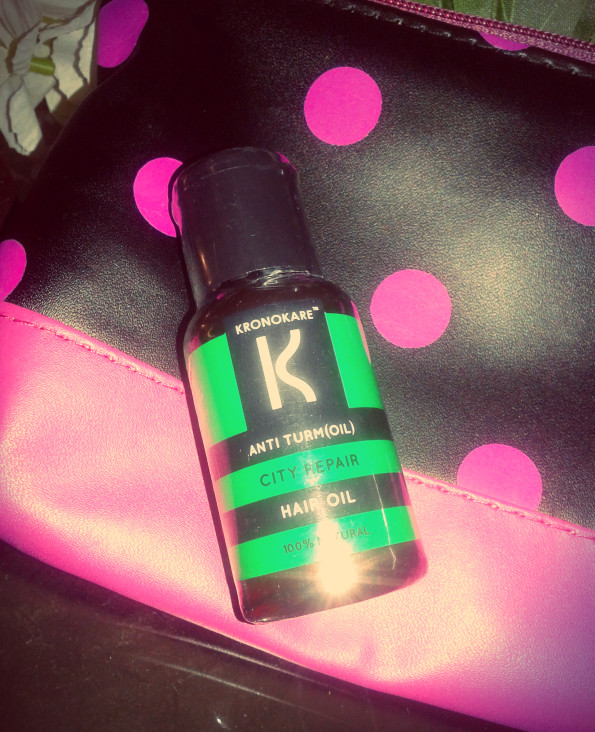 I am guilty of depriving my hair of any care, but lately I've been considering to incorporate hair oils in my routine for the sake of ancient skin and hair care techniques. So it's safe to say I'll be trying it out pretty soon.
Natural Bath and Body Grapefruit & Vitamin C Gel Face Masque: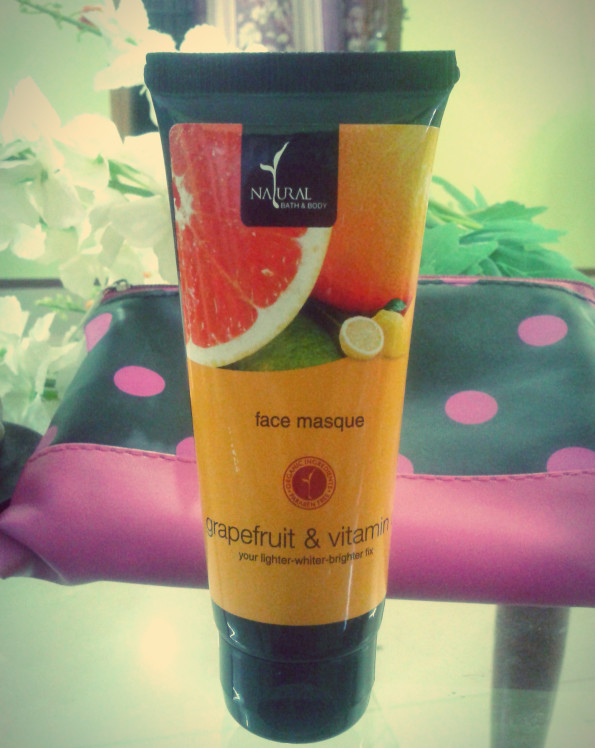 Natural Bath and Body is one of my favourite Indian brands. However, I had a really bad experience with their Grapefruit & Vitamin C Cream. I have a super sensitive skin and grape fruit is a known irritant, not a very good combination.
Livon Hair Serum :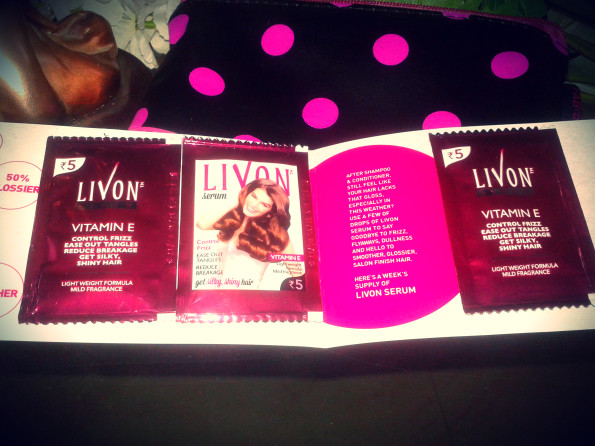 Pretty much everybody knows about livon serum. I got three sachets 😀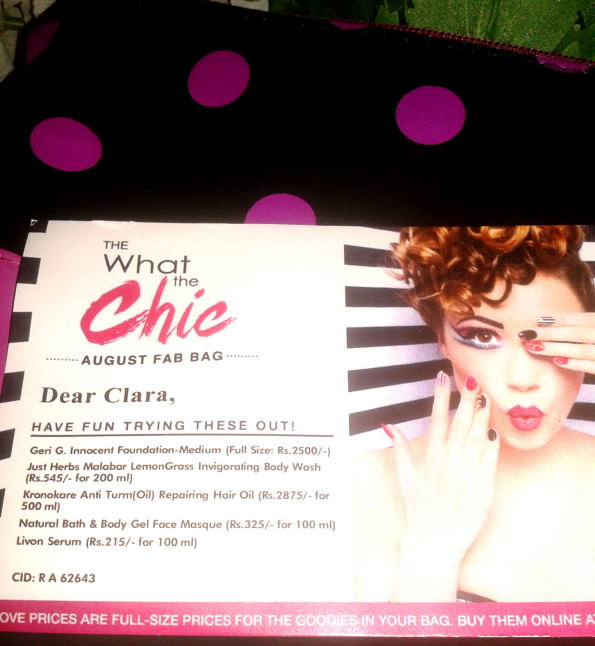 Along came a gift voucher from Aeom Couture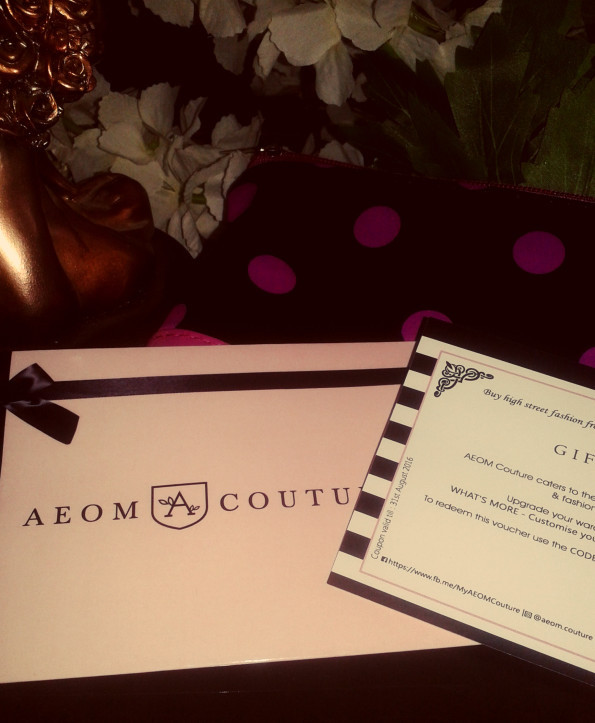 Get yours here…http://www.fabbag.com/women.html