After reading the many ravings about the Egg White Cleansing Foam from Skinfood I decided to give it a go. After all, Skinfood happens to be one of my favourite Korean Skincare Brands and I really liked their Tea Tree Bubble Cleansing Foam. When I received my order, I was jumping in joy, thinking about how all my other cleansers will be cornered for some time now.
Description:
A gentle foaming cleanser suitable for sensitive skin. This new product from Skinfood contains pore-purifying, amino acid-rich egg whites with deep cleansing properties. The Egg White Foam Cleanse is mild enough for daily use and will not strip away any beneficial natural oils.
150ml
How To Use:
Start with a wet face and neck. Massage a small dab of product all over while avoiding the eyes. Rinse off warm water. Follow with toner and usual skincare regimen.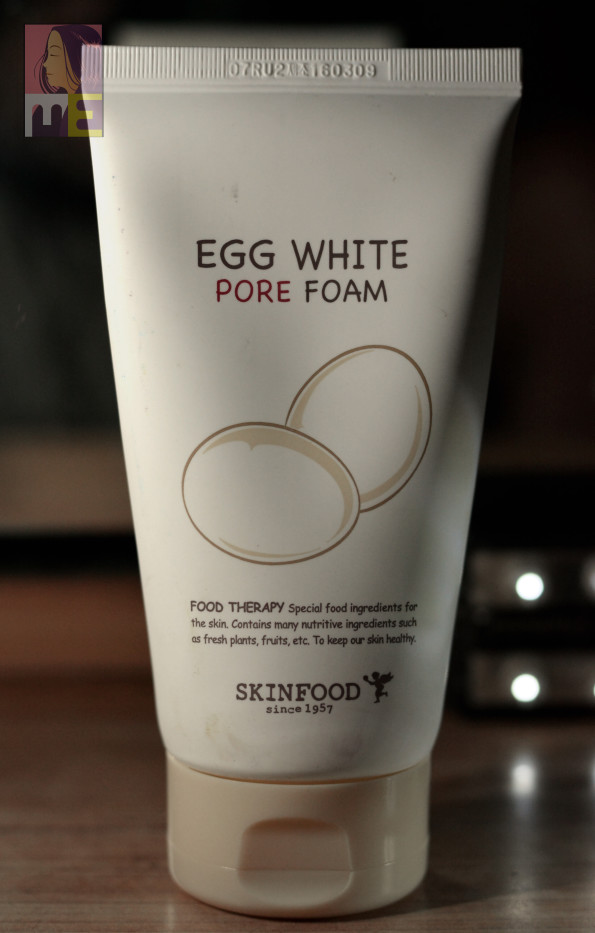 My Experience:
I've never tested my Korean Skincare products on my sister except for the TonyMoly Cleansing Oil as she has an acne prone skin and whatever she applies on her face that is not prescribed by her dermatologist, gives her a bad breakout. However, after her amazing experience with the cleansing oil, she decided to give this cleansing foam a try. So we applied the foam together during our night time regimen. She has an excessively oily skin while I have a combination, sensitive skin. The first thing both of us noticed even before we had washed off the foam is that our skin was feeling too dry. I felt like my skin is being stretched so I ran for my toners and my serums and my cream like I'm running for my life. Our skin did feel clean though. However, with every new cleanser I try testing it once without using an oil cleanser to check if it removes minimal makeup, and this cleanser failed the test. I wasn't happy with this one, I still am not, but I feel like I need to use any skincare product for at least 28 before reviewing it because that's how long our skin cells take to turn over.
My sister however, didn't know what to expect and is just glad that it didn't break her out. She has an oily skin as I mentioned earlier, so it didn't bother her much that the cleanser dried up her skin and she's pretty much pleased.
But then I read reviews from other K-beauty bloggers to find out if it's just me who thinks that this foam is just a little too drying. I was left in shock when I read their reviews. Turns out that the pH level of this foam is as high as 10.5 and it can completely strip your acid mantle. I was like how on earth can a cleanser's pH level be that high and still be so popular?! Who uses cleansers with pH level that high?
Also the ingredient list consists of a lot of ingredients that are known to be irritants and the Albumen Extract which is supposed to be the star ingredient of the product come 10th. Yes it didn't irritate my super-sensitive skin, but I am not repurchasing it again. No amount of Albumen Extract can make me repurchase it again. And dry skin beauties, just stay away from this cleanser.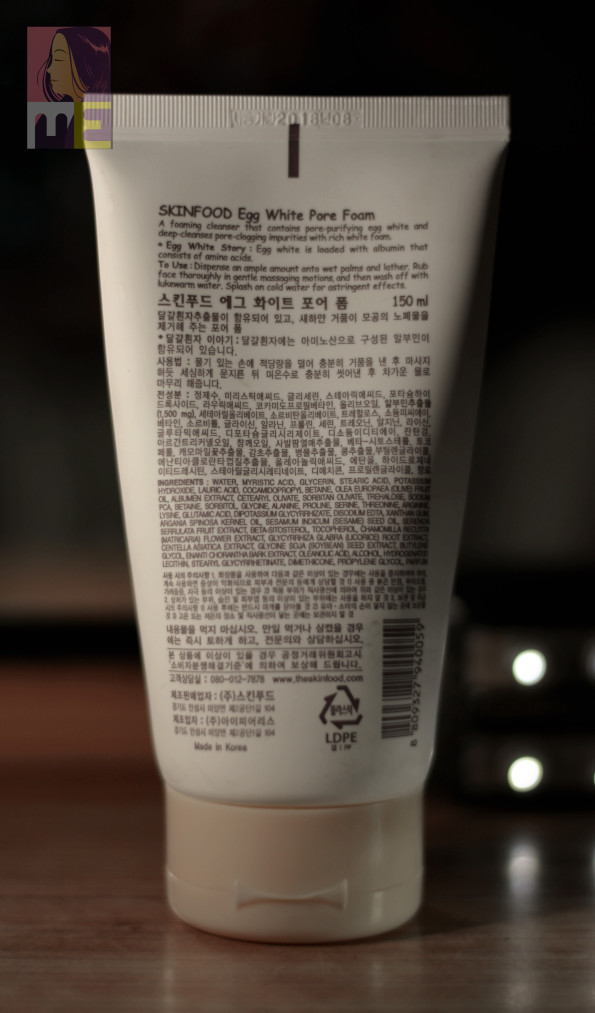 Ingredients:
Water, Myristic Acid, Glycerin, Stearic Acid, Potassium Hydroxide, Lauric Acid, Cocamidopropyl, Betaine, Olea Europaea (Olive) Fruit Oil, Albumen Extract, Cetearyl Olivate, Sorbitan Olivate, Trehalose Sodium PCA, Betaine, Sorbitol, Glycine,  Alanine, Proline, Serine, Threonine, Arginine, Lysine, Glutamic Acid, Dipotassium Glycyrrhizate, Disodium EDTA, Xanthan Gum, Argania Spinosa Kernel Oil, Sesamum Indicum (Sesame) Seed Oil, Serenoa Serrulata Fruit Extract, Beta-Sitosterol, Tocopherol, Chamomilla Recutita (Matricaria) Flower Extract, Glycyrrhiza Glabra (Licorice) Root Extract, Centella Asiatica Extract, Glycine, Soja (Soybean) Seed Extract, Butylene Glycol, Enanti Chorantha Bark Extract, Oleanolic Acid, Alcohol, Hydrogynated Lecithin, Stearyl Glycyrrhetinate, Dimethicone, Propylene Glycol, Parfum
Pros:
Didn't irritate either my super sensitive skin or my sister's acne prone skin
Reasonable price
Washes off easily
Cons:
Will I purchase it again?
NO
Will I recommend it?
NO