So we received a complimentary dine in from Zomato and were more than just glad to review this new Pizzeria at Kestopur that has been opened for not more than 6 months. We usually take help from Google Map while Restaurant hunting and this time it was a little pain as the map didn't work out as it should and we had to regret taking the map too seriously. It took us more than 1 and half hours to reach the place and then we were standing in front of this small outlet.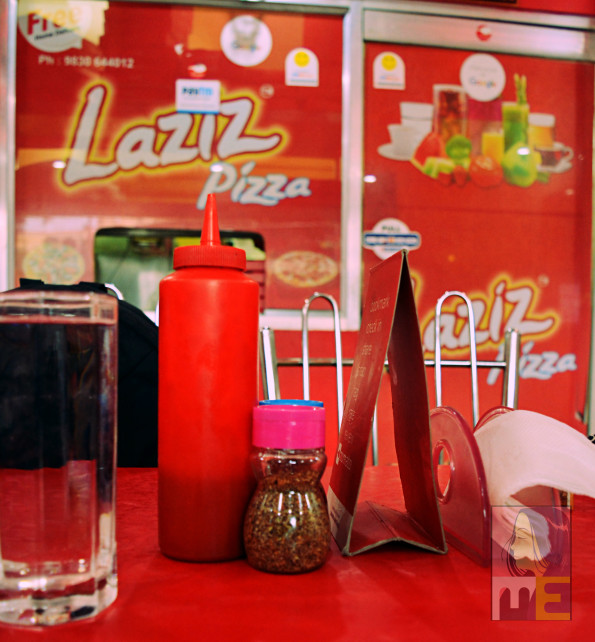 We were a bit sceptical at first looking at the size and ambiance. It was more of an outlet rather than a restaurant. Looking at the menu, we were overwhelmed. Finally a place where you can get pizza at a very reasonable price. I've heard people complaining about how ridiculously costly Pizzas are; I've myself complained that very few pizzerias in Kolkata serve you authentic pizza with enough cheese. Honestly speaking, I kind of hate the popular pizzerias in Kolkata which I have already mentioned in my blog before. And I love pizzas, they are the reason I would end up visiting Naples one day, and I have been disappointed by pizza joints in Kolkata plenty of times. So here I am, sitting at a small outlet, looking at the menu that contains a plethora of reasonable pizzas. We went with a large Chicken Mexican Pizza, 1 plate Crispy Fried Chicken and Two Coffees.
Starting with the Crispy Fried Chicken, I thought it was far better than KFC. I hope that's enough of a statement. It was crispy, it was juicy, it was finger licking good and a bucket of it wouldn't leave you broke.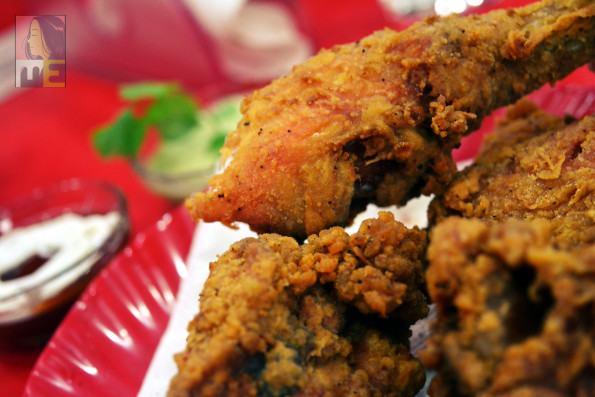 The pizza was as good as the fried chicken and guess what? It contained more cheese than you would get at a regular Pizzeria even if you are paying for extra cheese. The base was soft and fresh, however even not undercooked, I would have left it in the oven for a couple of minutes more if I was the chef. The taste however, really made up to it.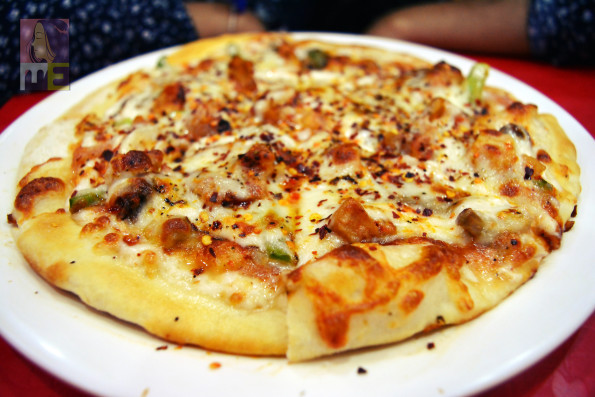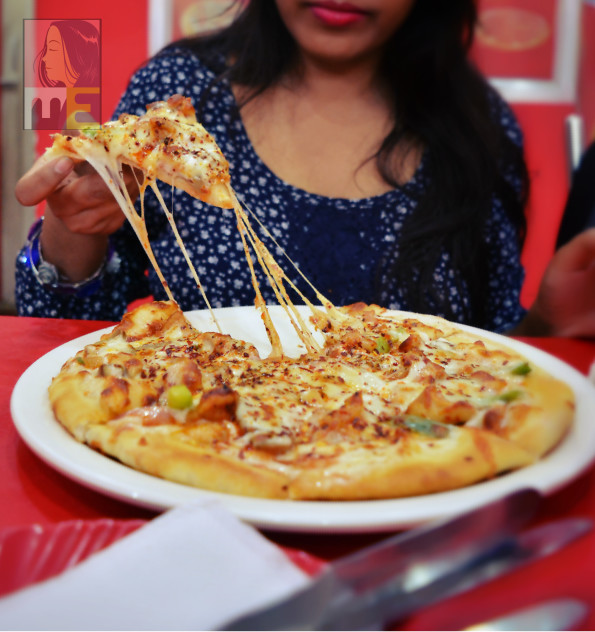 Overall I really liked this place. Even though the ambience could have been better, but who cares if the food is good! This is the kind of place where I would order my food from sitting at my home, only if it wasn't across the city. FIY, I live in South Calcutta.
Note: The dine in was complimentary but the review is completely my honest opinion (and my boyfriend's/photographer)
Rating: 4.5/5