Hey guys, hope you are all doing fine. I haven't written in a while as you guys might know that my grandma was in a very critical condition after suffering a major brain stroke. She expired 8 days ago and it's been a rough couple of weeks for my family. However, life goes on, and I decided that it's high time that I show some love towards my blog and all my lovely readers. So today I'm going to review my latest discovery, a face wash that has won my heart.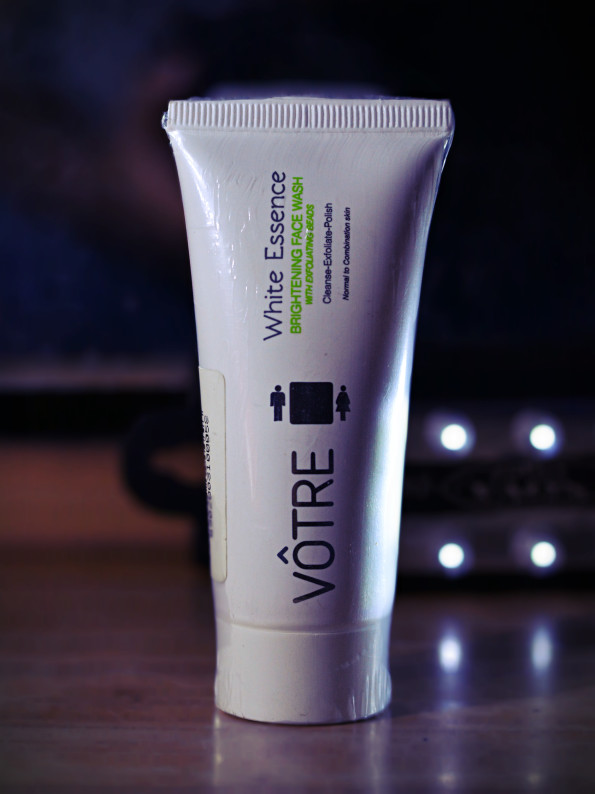 As you guys know, I am a Korean skincare freak, I try to cover my skincare routine with mostly K-beauty brands. However, I ran out of a lot of stuffs and my orders seem to take forever to reach my doorstep. Frustrated, I decided to try some new productss from our very own brand; Votre.  I have used their serum and their mask and have totally fallen in love with the first one. I ordered the Votre White Essence Brightening Face Wash and The Votre White Essence Brightening Day Moisturizer with SPF 25, and I'm going to review the face wash today.
Being a K-beauty fan, my standards are quite high when it comes to skincare products and very few non K-beauty brand/products have successfully won my heart. To tell you guys the truth, this face wash has to be one of them. Ever since I started using this face wash, I have noticed a visible brightening effect on my skin. The face wash comes in a handy tube and is travel-friendly. The texture of the face wash is a bit thick, creamy and contains micro-beads. I am not sure how your skin will react if you use micro beads twice a day. So far it has not caused any trouble, but I am sceptical about using micro-beads on a daily basis. My skin does feel squeaky clean after every single usage, but it feels a bit dry at the same time. I usually follow up with a serum and a moisturizer/night cream, but if you are someone who doesn't use moisturizer on a daily basis or have a dry skin, you may not like this particular face wash.
One thing worth noting about this face wash is that it removes make-up as well. I am not the person to skip oil cleansers, but I wanted to check it once and it completely removed the minimal make-up I was wearing. So apart from the fact that it this face wash dries up the skin a bit, and contains micro beads which may not be ideal for daily usages, I am still happy with this face wash as it really does brighten up the skin, removing the last trace of dirt,makeup and sebum.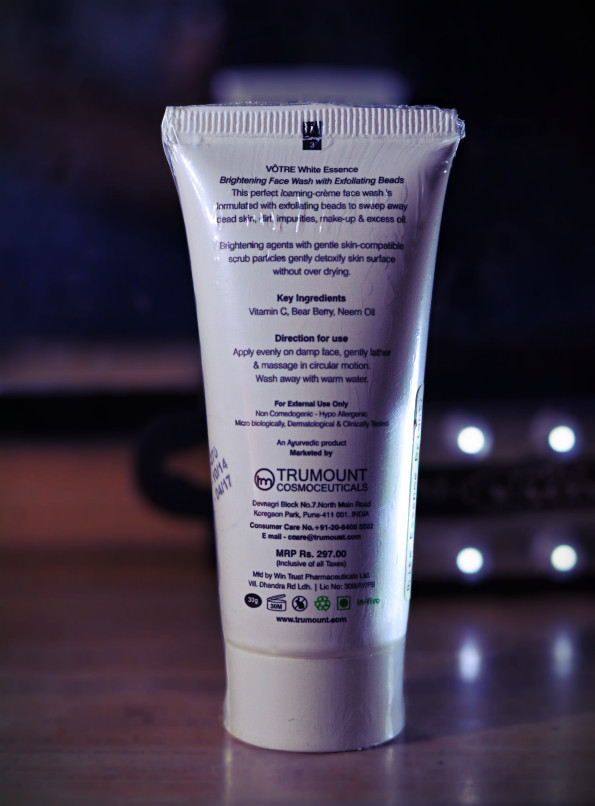 Where to buy?
Price:
297 Rs for 30g
Pros:
Does what it claims
Travel Friendly
Pocket Friendly
Leaves the skin squeaky clean
Cons:
Might not be an ideal choice for dry skin beauties
Rating:
4.5/5