Hey guys, I have been off the track for a while. As I wrote in my previous posts that my grandma has suffered a major brain stroke and is in a very critical condition. Things aren't going very smooth over here, and no matter how hard I've been trying; I just can't focus on writing on my blog. I've written a couple of posts since my grandmother has been admitted to the nursing home, and both are trash. The write ups are not good, the pictures are badly clicked and edited and they are solid prove that you shouldn't forcibly do anything which you are usually passionate about, but not feeling like doing it at the moment. This post is either going to be my third trash post, or my coming back to the track post, whatever its going to be, I would love honest feedback from you guys.
Most of my posts are about my weird problems, and whether or not a new product I experimented with, solved it. Today I'm featuring my dark lips problem. Yes, my lips are a bit darker than they usually should be. I think I can thank my wheatish skin tone for that. Along with that, my lips are dry throughout the year and I always carry lip balms and lip butters with me. I had earlier tried the Etude House lip scrub and was very impressed with how it worked on my lips. I've been searching an Indian alternative for that lip scrub, and I think I have found one.
I recently found out about this alluring brand called Skin Cafe, whose ingredients are basically food. You guys know how much I love kitchen ingredients in my skincare products. On digging deeper, I found out that unlike any other brands, they make the product only after receiving the order. So there's no doubt that they are so fresh that you can even eat them. I mean literally, whenever I scrub my lips with their lip scrub, I eat up at least 10% of the products I have picked up, it's yummy.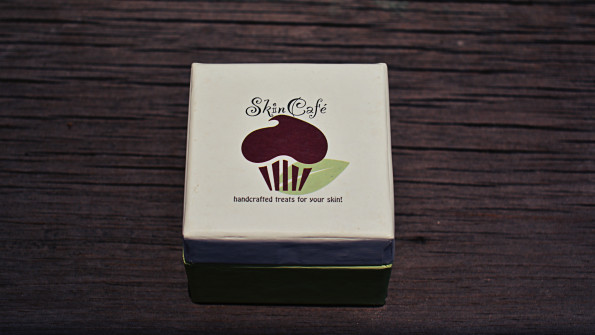 I received the Lemon Meringue Pie Lip Scrub about a month ago and have been using it every once a week. The packaging is as luxurious as it can get. The whole thing comes in a sturdy box, and inside the box there's a glass container containing the lip scrub and a spatula.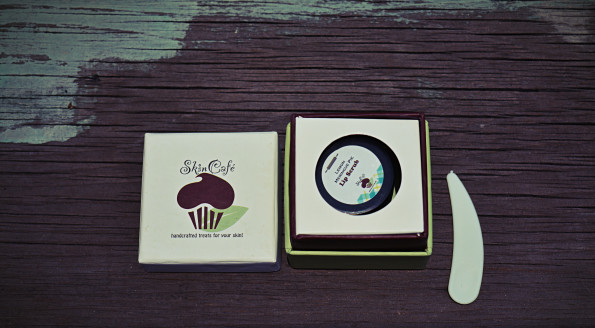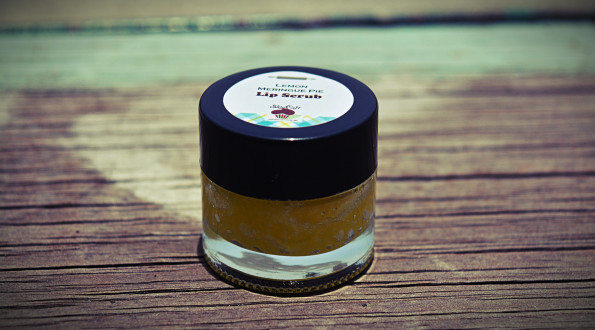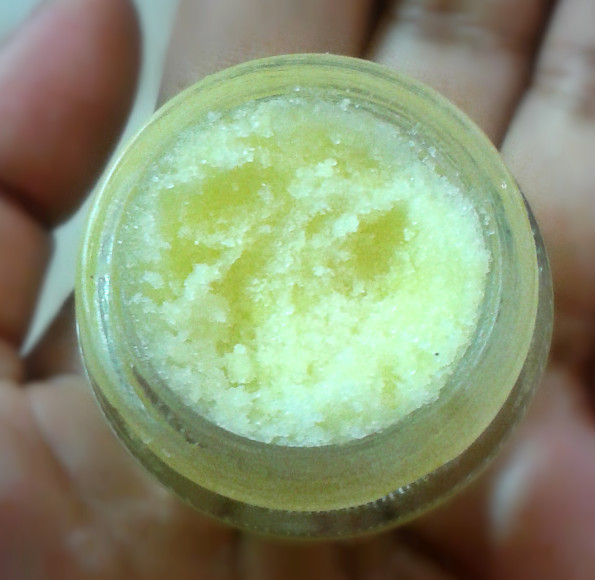 The scrub is basically fine granules and doesn't require water to exfoliate. Because the whole thing is hand crafted and doesn't use preservatives, it should be used within 3 months. Taken to the fact that it requires a very tiny amount, I think I might have to share it with my sister, because wasting such a precious product will break my heart. Coming back to my experience, the granules are neither harsh, nor too mild and within this one month of usage I haven't suffered a single case of over exfoliation.
The result wasn't visible immediately. Yes my lips were softer and less chapped but it took me a few more usages after I started noticing that my lips doesn't wasn't as dark anymore.
Made with : USDA Certified Organic Lemon Essential Oil
Ingredients : Caster Sugar, Shea Butter, Lemon Essential Oil
Can  be purchased here: http://www.skincafe.in/Lip-Scrubs/Lemon-Meringue-Pie-Lip-Scrub-id-1977077.html
Pros:
Fresh
No preservatives
Potential ingredients
Hygienic
Does what it claims
Handcrafted
Smells yummy
Cons:
A bit pricey, but considering the fact that it's as unique as is gets, I think it's worth it.
Rating:
4.8/5