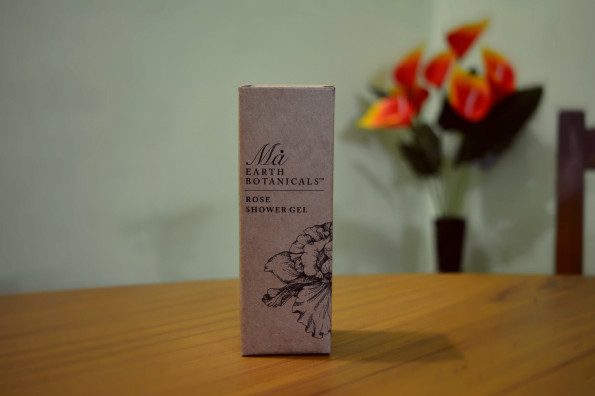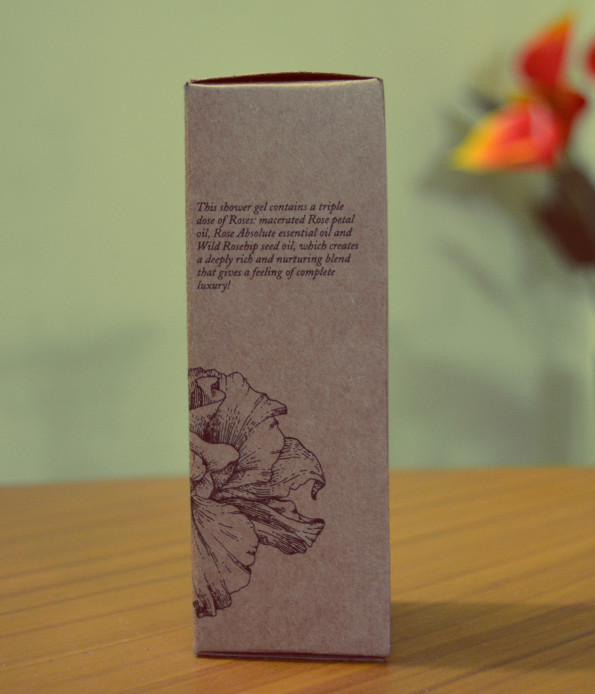 On my last post, I expressed my love for bathing products, so it's rightful that today I'm dedicating my post to the shower gel I'm currently enjoying. As I wrote on my last post, I am huge on shower gels, and my favourite ones are Bath & Body Works Japanese Cherry Blossom Shower Gel and Davidoff Shower Gel for women. Well the list got extended a few weeks ago when I tried the Rose Shower Gel from Ma Earth Botanicals.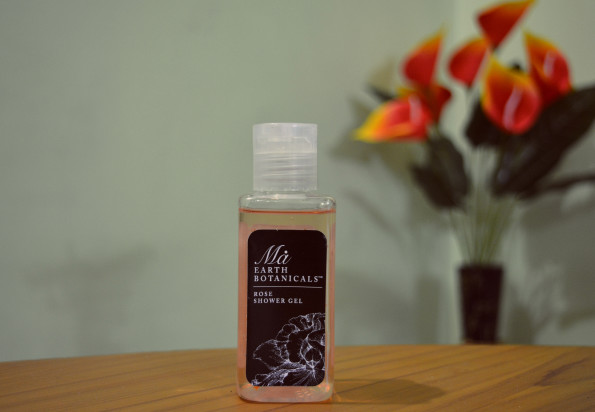 The shower gel is mildly rose fragmented and lathers amazingly. However, I've found something disturbing while going through the ingredient list. While Ma Earth Botanical raves about being Sulfate free and their ingredient list doesn't contain Sulfate, neither on their website, nor on the Shower Gel carton.  But when I went through the back of the bottle itself, there was a slight change in the ingredient list.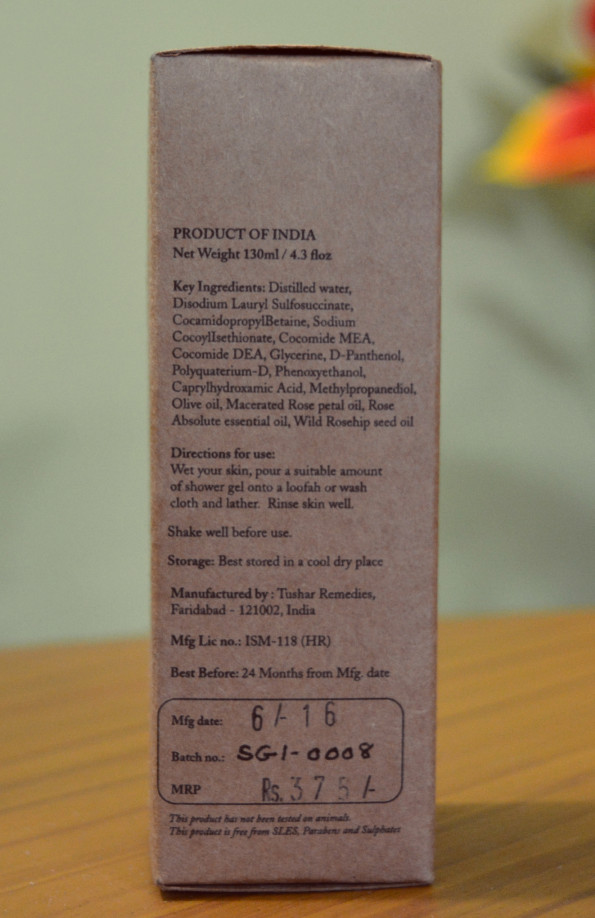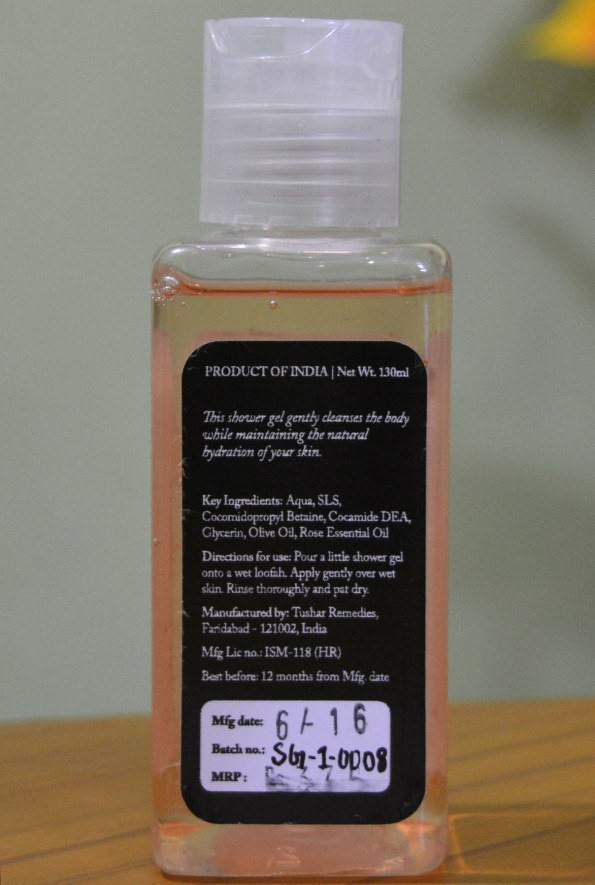 See what I talking about? I'll say it's a major flaw for the brand to contain SLS and yet claim to be sulphate free.
However, the bathing experience using the shower gel somehow makes up to it. The rose fragrance calms and soothes the mind, while you enjoy a luxurious and lathering shower. The shower gel is faintly pink in colour which screams ROSE! The consistency is thicker than any other shower gel I've ever used, thus a little goes a long way.
What amused me the most about this shower gel is that it really has made a visible difference to my skin. My skin has been feeling soft and smooth ever since the first usage and I'm also feeling that it had removed the tan on my arms visibly. Another thing worth noting about this product is that it leaves my skin hydrated after showering and I don't require applying a moisturizer after showering. I have a combination skin, and it's mid -summer so I guess things will be different for dry skin beauties, and for me during the winter.  So far I am really enjoying this shower gel and my other shower luxuries are side kicked for the time being.
Price – 675 INR for 250 ml
Available Here: http://maearthbotanicals.com/
Pros:
Hydrates
Paraben free(according to the ingredient list)
Attractive packaging
Travel Friendly
Lovely Fragrance
Cons:
There's a little confusion regarding its claim to be sulphate free
Some people might find it expensive.