I have stopped subscribing to Beauty Bags a couple of months back. I really need to make some room for my beauty products before ordering further products. However, I ran out of my usual eye cream a few days back and have been using a new one which is not making any visible improvement to my stubborn dark circles. While I was ordering a new eye cream (before my previous eye cream ran out) I found out that the June Fab Bag contains the Janseen RoC Eye Cream. How convenient! It was the fourth and already a few people had received their bags. Without wasting any more time I subscribed to the 3 months plan. Probably around 17th June I received a text asking me to select the Shade for the Be A Bombshell Eye Shadow Crayon. At this point, I've been thinking things cannot get any better than this.
However, my June Fab Bag turned out to be a nightmare when I received it yesterday. It contained only three products, two of which were tiny samples. To my horror, I realized that I've received may be a 10ml sample of Nyassa face wash instead of the RoC cream. There was a shea butter and a coffee scrub, I searched and searched the bag but the Be a Bombshell Eye Shadow Crayon was nowhere to be found. I looked into the product details card and it clearly said that there's a Be A Bombshell inside the bag, but honestly, there wasn't.
I immediately mailed the Fab Bag Crew letting them know about the mishap and today morning I received a mail from them letting me know that they are shipping me the missing product. Phew! At least it isn't a total mishap after all. I should say that the Fab Bag Crew is real fast with fixing their mishaps. That one time I received a broken eye shadow and then they sent me another one. Another time, I was travelling and returned to a messy Fab Bag with a leaked Votre Serum inside. Their policy said that you need to mail them within 48hrs after receiving the bag but I was about a week late. Still I mailed them, clearly knowing that I'll receive a negative answer, which I did. But the next day I received a call from the Votre team and within a few days the Serum was at my door step. However, since you need to send them a picture of the damaged product, and in this case the whole product was missing, so I was worrying that I'll get a negative answer. Honestly speaking, if I did, it would have been my last order, but I didn't, instead I received a mail around the afternoon letting me know that the missing product has been shipped. But I really can't hold the review waiting for the Be A Bombshell to be at my door step, especially when the expected date of delivery is 3rd July.
So here's everything I received with My June Fab Bag: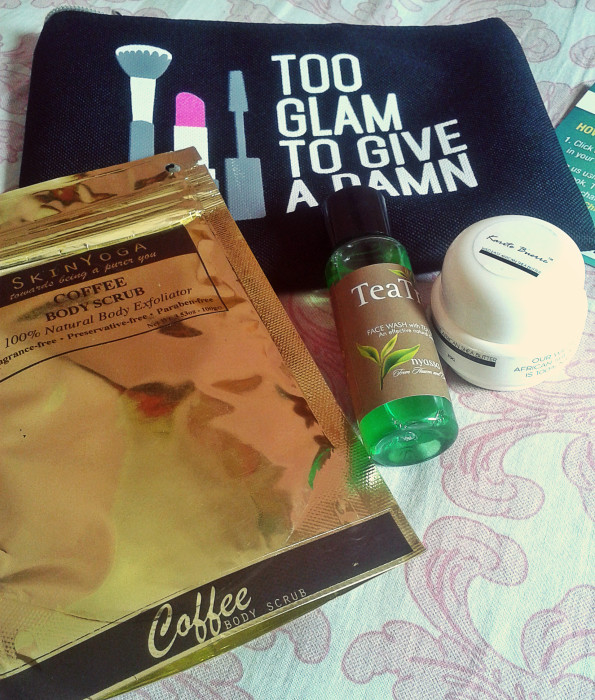 Skin Yoga Coffee Body Scrub: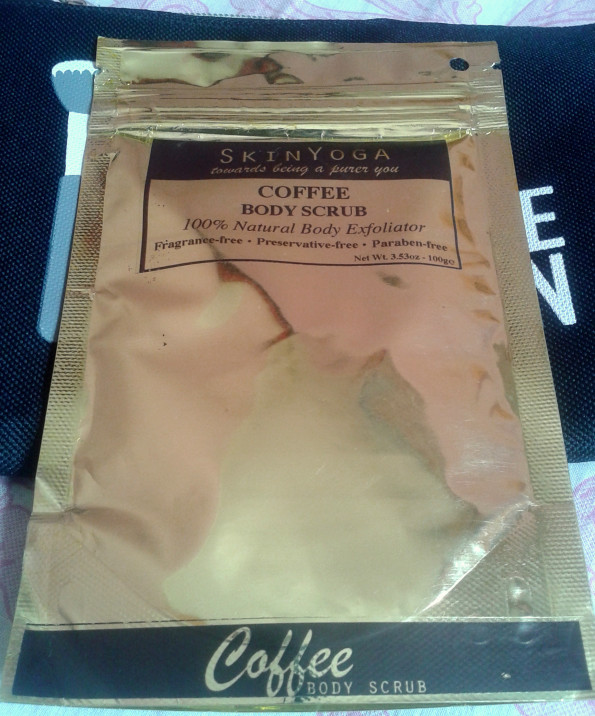 The only full-sized product so far. I love coffee, and I love body scrubs, so there's no denying the fact I'll enjoy using it. But taken to the fact that there's really no space on my cabinet (I happen to be a shower freak and I can literally do a post showing off my body scrub, body wrap and shower gel collection) I am not jumping in joy upon receiving the product.
Nyassa Face Wash with Tea Tree Oil: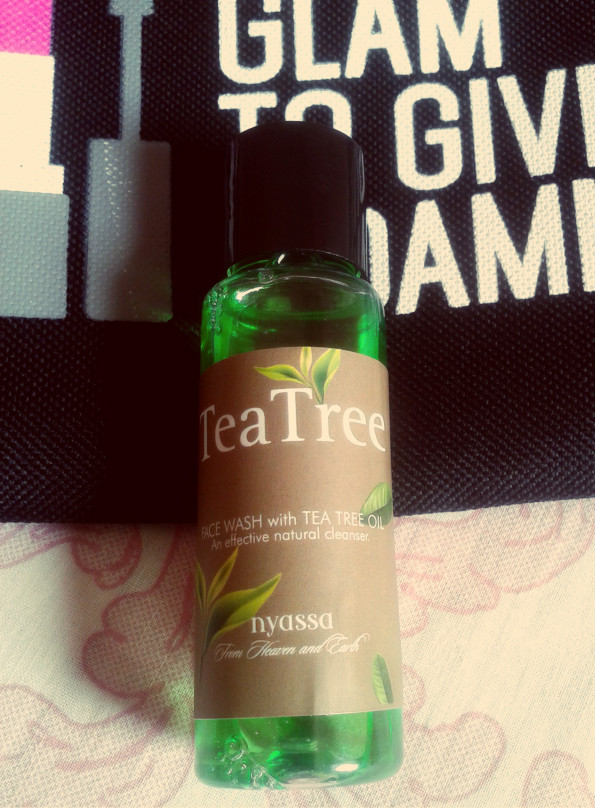 One word, disappointment.
Karite Buerre Pure Shea Butter: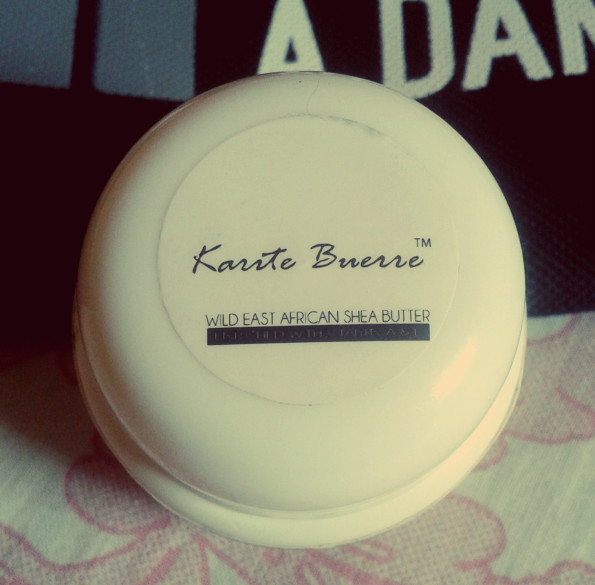 20g sample. I have no clue how to use it. I might love if I can use it as a face cream without my face sweating.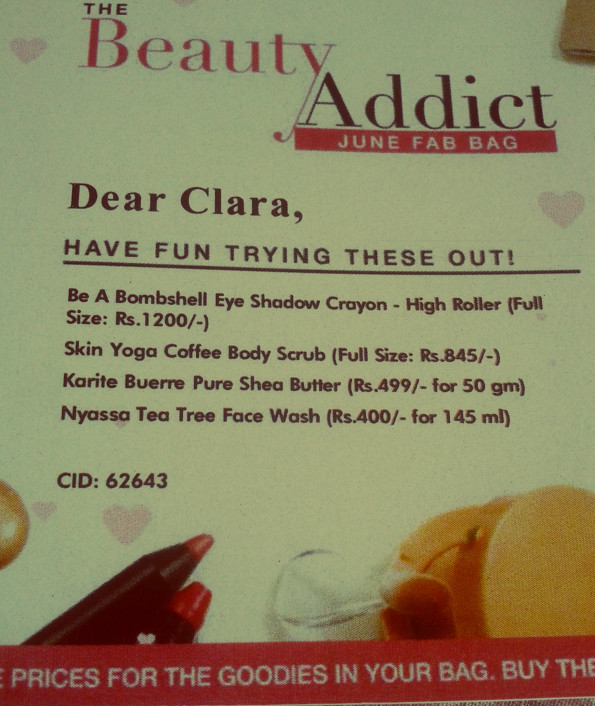 So that's it. That's all I've received with my June Fab bag. I'll make sure to update this post once I receive my Be A Bombshell. I'm still disappointed on not receiving the eye cream. May be they ran out of stock and I ordered late (4th  June). At least the bag looks amazing. I would have spent the whole amount on purchasing the bag itself. Since you guys know I travel too much (hometown à Kolkata, Kolkata -> hometown and occasional trips), you guys can guess which Fab Bag I'll use as a make-up pouch from now on…