One of the main reasons people in India hates Monsoon is the excessive hair fall they suffer every year. This year, the hair fall problem hit me worse than ever. Normally I am blessed with a fine flat hair which doesn't seek much of my attention. The only hair care my laziness can afford is shampooing and conditioning. That's right, no oiling, no serums, no spa, and no hair masks. While I don't indulge in any kind of hair care, I don't torture my hair either, I don't blow dry, I don't colour my hair(except for the two times while I was still in school), I don't use any styling gel or spray. I try to keep my hair as natural as possible, and while I am very much aware of the goodness of hair oils, the applications stopped all together as soon as I moved out after graduating school.
I am not bragging or something but I tend to get compliments on my hair from 95% of the new people I meet, and my acquaintances already envy that I don't have to make any effort to make my hair look good. On top of that I don't have any hair issues except for grey hair. Who am I kidding? That is probably the worst hair issue that can exist. After I started working at a private firm a couple of years ago, I started experiencing a new kind of hair problem, my hair started to get greasy. Imagine fine, flat, greasy hair. No amount of make-up ever made me look better than Golum from Lord of the Rings on my second hair day. I used to wash my hair every other day after coming back from work and by the next to next morning my hair turned as greasy as possible. After leaving the job, my hair stopped turning as greasy as an oil factory, but the problem did not completely go away.
To make things worse I started losing hair like crazy since last month. Since I rarely get hair cut and usually opt for trimming, I could literally feel the difference in my hair volume. I received the Eyova egg oil probably a couple of weeks after I started losing my hair. Everybody is aware of the benefits of eggs, but putting them raw on my hair is out of question. However, I was really glad to find an alternative. I started using the egg oil twice a week and keeping it overnight.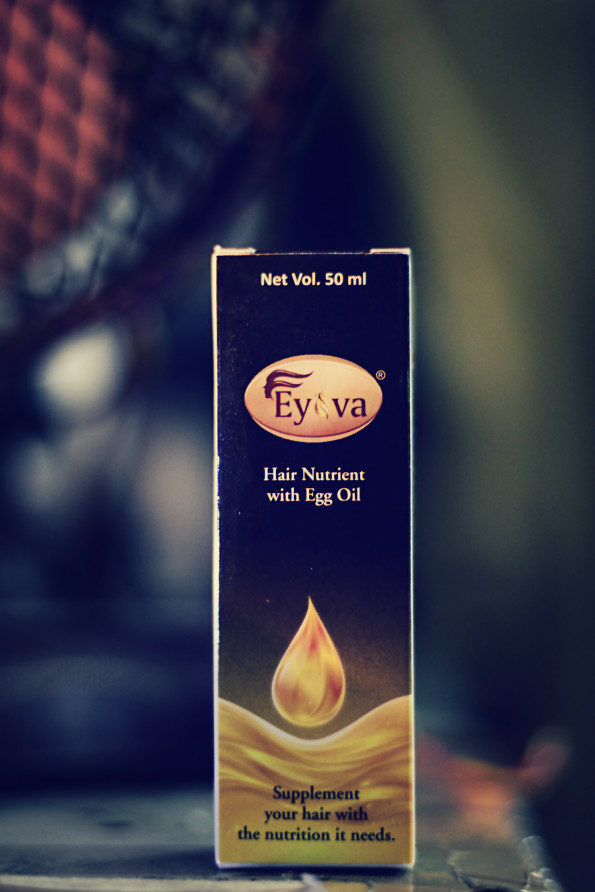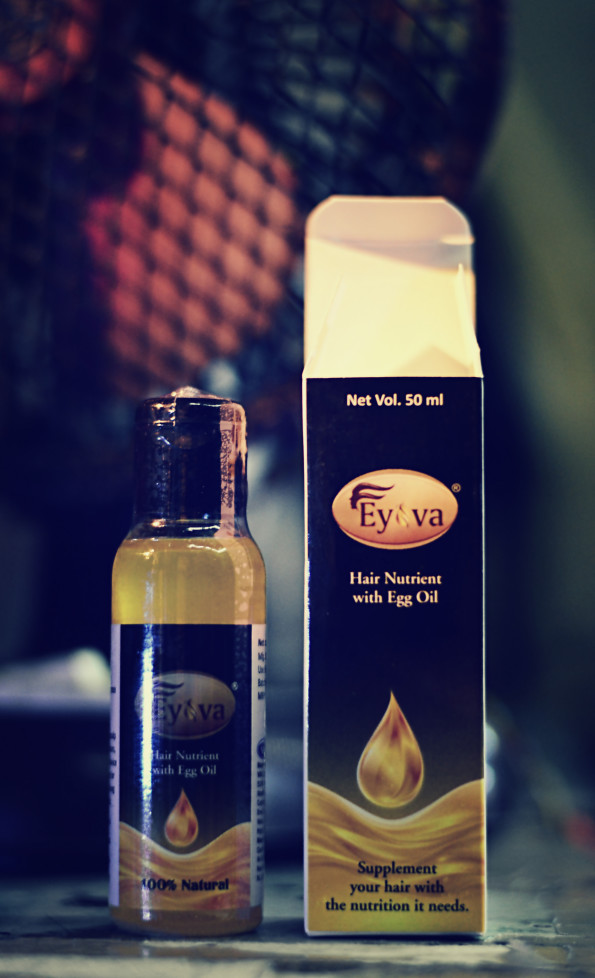 After my very first usage, I noticed a dramatic difference. Even though I lost too much hair while washing off the egg oil, I didn't lose a single strand of hair after showering and my hair was looking(and feeling) as shiny and smooth as if I had broke out of my laziness for any special occasion and applied any serum or something, which I sometimes do to be honest. Well, technically it was way better than any serum application, so much so that I started skipping conditioner. I know, by now you guys are thinking that I am the laziest person alive, I mean who skips conditioner if they use hair oil? I do. Wait, there's still more… So by the next couple usages, I realized that my greasy hair problem was gone. And that's when I did the unthinkable. I started washing my hair with two days interval. When I mentioned my greasy hair problem first, I forgot to mention that along with greasy hair I also used to lose a lot of strands on my second day hair. So when I got rid of the greasy hair problem and started shampooing at two days interval, I again started losing hair. At first I didn't realize that I was losing my hair mostly during my third day hair, but when I did, I went back to shampooing my every other day. The hair loss problem decreased, even though there's still some lose strands all over my pillow and my sheet, but that's way better than what I had suffered a month ago.
As for the grey hair claims, it's really not possible for me to tell because I had used it for like three weeks only. However, if I see any difference after a prolonged usage, I'll make sure to update it. Coming to an important part which I should have mentioned earlier. No, the egg oil doesn't smell as disgusting as eggs. I hate eggs and am also allergic to them, they are the last thing I can imagine putting on my scalp, but as long as I can use it in the oil form, I am more than just impressed. The texture is a bit thick, which I feel is good for massaging because I hate applying runny oils that tends to run down my fingers to my wrists.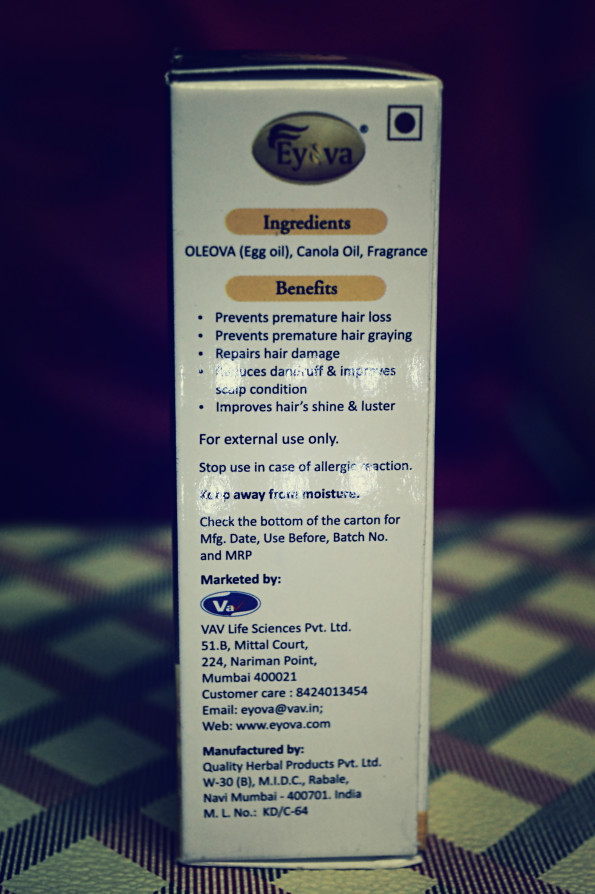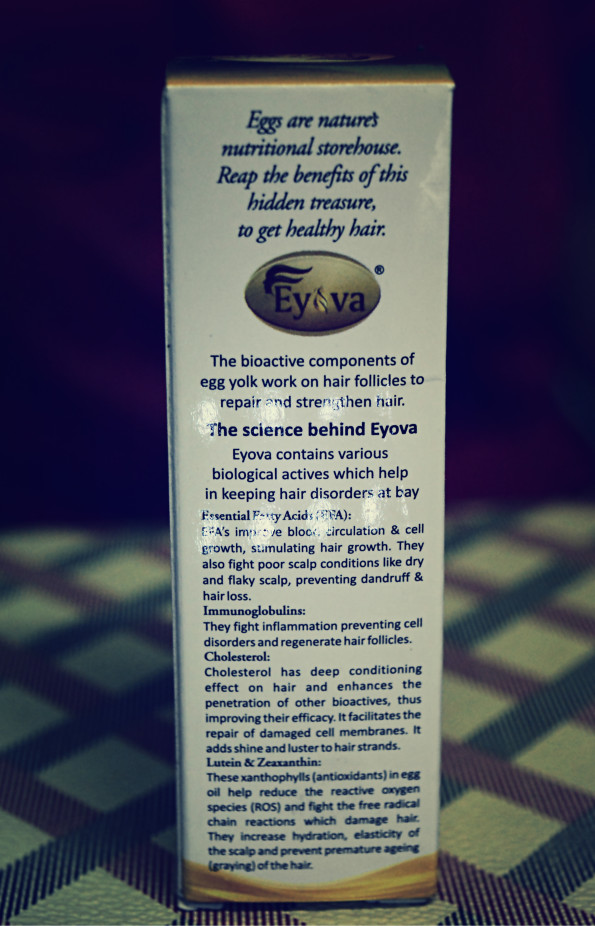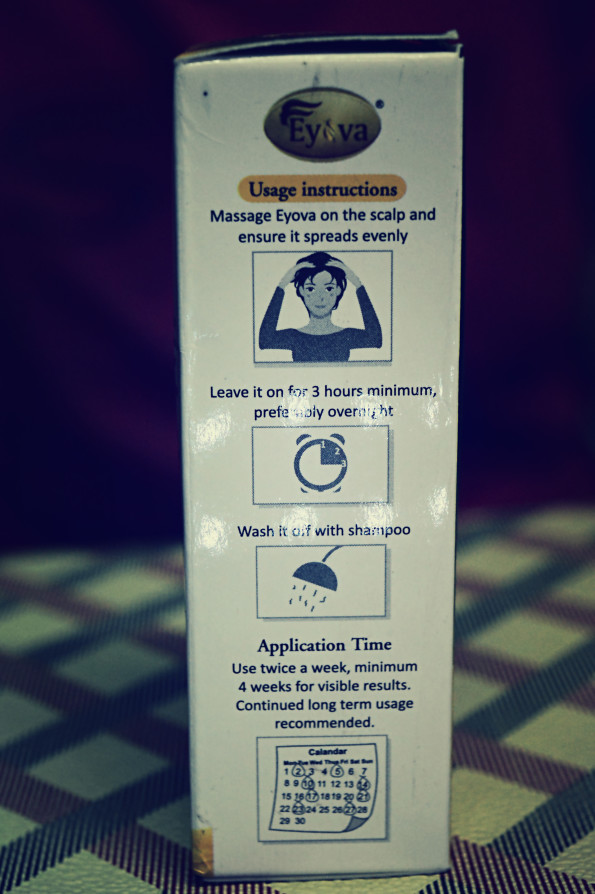 Ingredients:
OLEOVA, Canola Oil, Fragrance
Price: Rs. 590/- for 50 ml.
Where to Purchase?
What does the brand say about the product:
EYOVA brings to you the goodness of eggs in an 'oil new avatar'. Hair problems have become an inevitable part of our life. Apart from environmental impact, there a lot of things that we do ourselves to damage our hair e.g. using styling products, the chemicals commonly added in the form of shampoo and conditioners, our lifestyle etc. Your hair needs to be strong enough to fight these external conditions. Eyova provides the required nutrition to make them healthy from within. Eyova is a therapeutic oil; giving best results when you start early. It acts like a topical supplement which helps fight as well as prevent hair problems.
Pros:
Makes hair smooth, shiny and soft
Does what it claims
Great way to enjoy the goodness of eggs without having to smell the terrible egg scent
Travel friendly
Helped my get rid of my greasy hair problem
Cons:
Will I recommend it?
Yes.
Rating:
4.5/5
For any brand related queries, write at eyova@vav.in