Being the shopaholic that I am, I am always for the lookout for new shopping destinations, preferably the ones that offers hi-end brands. I've already mentioned thousand times that I'm spending the summer over at my hometown, which is basically a small town with no real shopping mall. Okay, I might be exaggerating a bit, they do have some malls, but none that can satisfy a city girl's craves who happens to be a big time shopaholic, besides I've got trust issues when it comes to beauty products.
So I came across site called Aplava about a week back and it amazed me to find out that they have got such cool brands, most of which are rarely available in India. The discovery of the site left me 'Eureka' as I surfed the whole website with a shameless greed. The site is neatly designed and they have this Beauty Profile service where you can personalize your profile, somewhat like Ipsy, only Ipsy doesn't ship to India…
I registered myself and went through a hassle-free shopping experience. For the starter, I chose only two products, and paid through my PayTM Wallet. They've got free express shipping over 999 bucks and you can also choose to pay COD if you pay 50 bucks extra. Given to the fact that I hate giving my bank details to any site, I was overwhelmed to find out that I can pay through my wallet. How cool is that?
The delivery was super-fast. It took less than a week before it was at my doorstep and considering the fact that I am currently residing at a small town, it was quite impressive. The products were packed neatly in bubble wraps and were in a very good condition.
These are what I've got from the site: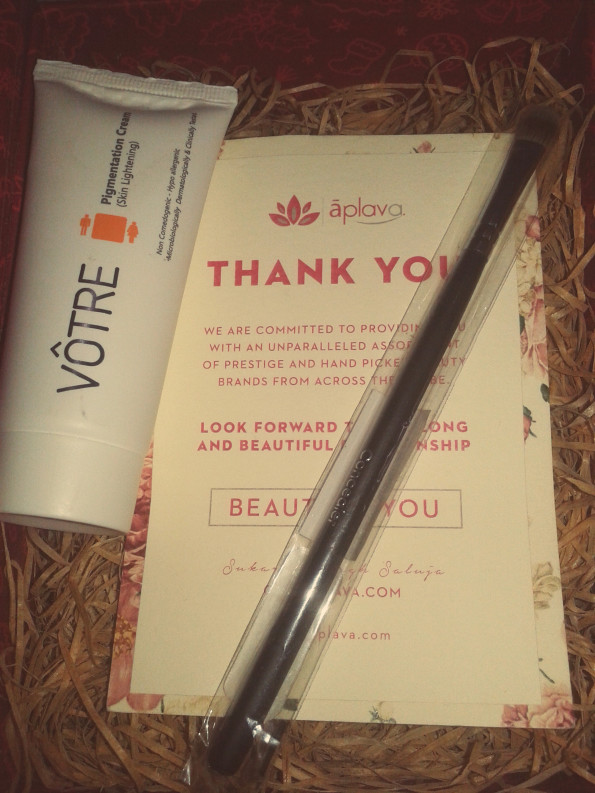 Pros:
• Easy navigation
• Good selection of brands
• Quick Delivery
• Payment modes- Credit Card, Debit Card, COD, Wallet
• Free express delivery over Rs 999
• Authentic products
Cons:
• Only a few drugstore brands are available, couldn't find few products that I was looking for…
Will I purchase from this site again?
Definitely.