Natural Bath & Body has been one of my favourite Indian Skincare brands ever since I received their Whipped Cream and French Clay with my January Fab Bag. Their whipped cream has been my go to daytime moisturiser ever since. After trying out few of their other products, I grew a desire to eventually try out every single one of their products. While ordering from their official site, I had to fight my strong urge to purchase a new tub of their whipped cream, and get their Grapefruit and Vitamin C Nourishment instead. I've read somewhere that Grapefruit is not an ideal ingredient to apply on a sensitive skin. But I acted bold and proceeded to checkout knowing that this ingredient might as well irritate my super-sensitive skin. However stupid that might sound, this product claimed a lightening effect, and I haven't used a lightening product in a while, I was curious how it might work so I took the risk.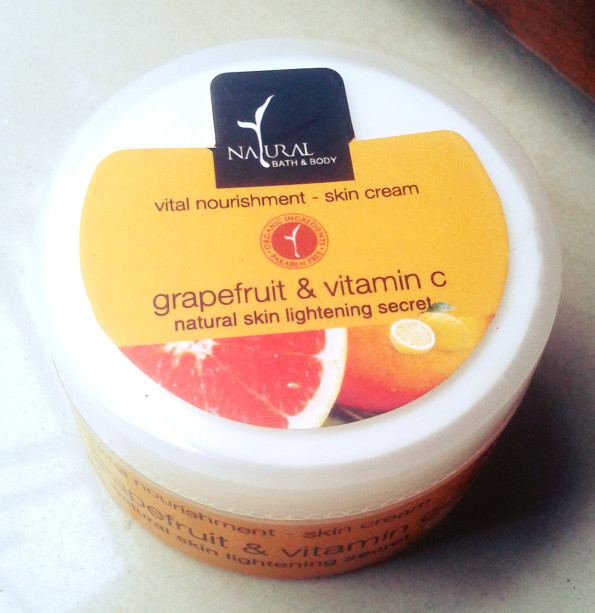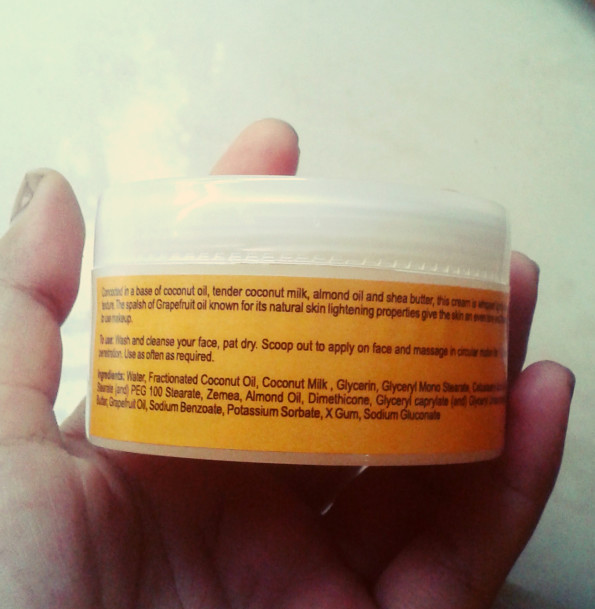 Concocted in a base of coconut oil, tender coconut milk, almond oil and shea butter, this cream is whipped lightly to a smooth texture. The spalsh of Grapefruit oil known for its natural skin lightening properties give the skin an even tone and the reason not to use makeup..
How to use:
Wash and cleanse your face, pat dry. Scoop out to apply on face and massage in circular motion for 1-2 minutes for penetration. Use as often as required.
Ingredients:
Water, Fractionated Coconut Oil, Coconut Milk , Glycerin, Glyceryl Mono Stearate, Cetostearyl Alcohol, Glycery Stearate (and) PEG 100 Stearate, Zemea, Almond Oil, Dimethicone, Glyceryl caprylate (and) Glyceryl Undecylenate, Shea Butter, Grapefruit Oil, Sodium Benzoate, Potassium Sorbate, X Gum, Sodium Gluconate
My Experience:
The product comes in a tub with a white lid to prevent messiness.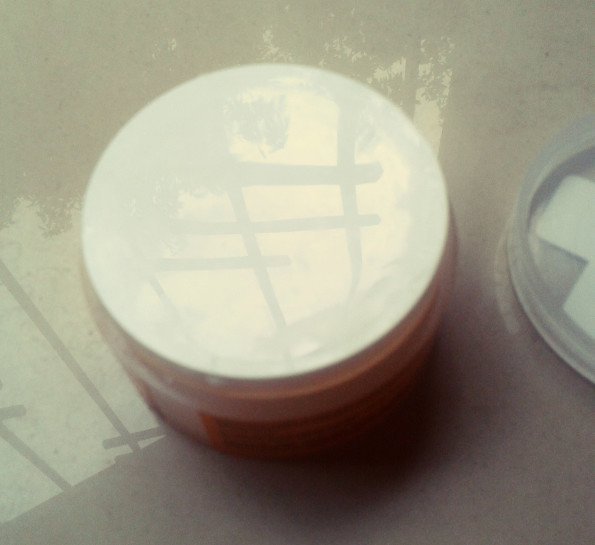 Some people might find it unhygienic because you have to scoop out the cream using your fingers, but I always make sure my hands are clean before indulging in my skincare regimen. I wash my hands thoroughly using a hand wash and towel dry my hands and then proceed to use my cleansing oil or cleansing foam. So it doesn't really bother me much if I have to scoop it out from a tub.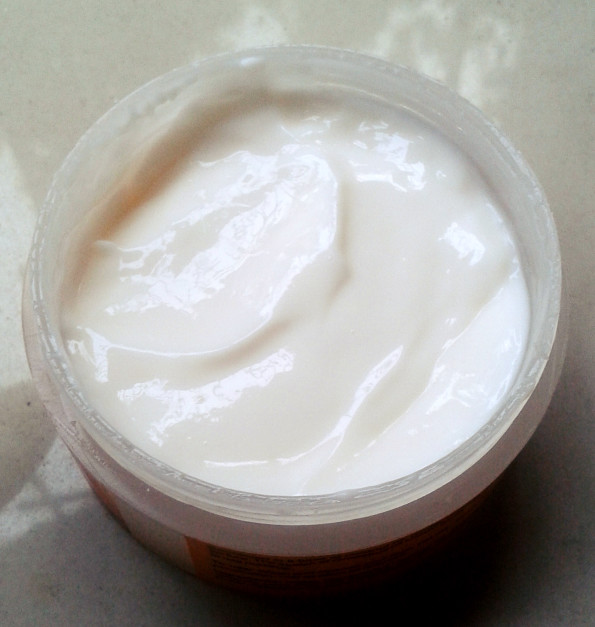 The texture of the cream is thick and creamy, just like any other nourishing cream. After the first few usages I noticed slight lightened skin tone. But along with that I also noticed two very tiny pimples near my chin. Upon noticing further, I realized they are like little bumps rather than just pimples. This unique problem started last year while I was suffering from a terrible break out. The bumps, unlike pimples don't seem to go away at all. They just sits there, waiting for God knows what, and if I poke them enough, they'll turn into pimples by the next morning. So after noticing the bumps, I stopped using the cream for about a week, but the bumps just sat there like two best friends gossiping eternally. After a week, I started applying the cream once again, this time; I didn't notice any new bumps. As for the the brightening and lightening claims, I didn't notice anymore brightening effect either. My skin tone however, has been very even, but hey! if you have read my previous posts, you'll know that I indulge in an intensive skincare regimen twice a day, so my skin tone has been even for as far as I can remember. And the bumps? They are still sitting there idly as I am writing this review…
Overall Verdict:
If you've got a sensitive skin, just stick with their whipped cream.
Pros:
• I don't know, maybe it will work better on dry or combination skin beauties…
• Pocket friendly
• Paraben free, chemical Free
Cons:
• Didn't do what it claimed
• Doesn't get absorbed like the whipped cream, not even close.
• Makes skin greasy, mostly if used during the day
• Gave me two bumps on my chins
Even though I wrote a long list of cons, I would again like to mention that since they've got a cream specifically meant for sensitive skin, purchasing a grapefruit one is totally my stupidity. So those of you are not cursed with a sensitive skin, y'all can go ahead and try this cream, am pretty sure it will work better.
Rating:
3.5/5