Once upon a time, I used to be an Oriflame Consultant. It wasn't business purpose; it was just that I used so much Oriflame products that being a consultant came real handy with the 20% consultant discount. I mean I didn't really sell the products; I just purchased 1500rs work products for myself  (and sometimes my sister) almost every single month. I wasn't even working back then, I was in my college, and it just gave my parents one more reason to nag me.
First forward to today, I've grown wiser and now I know paraben is not a good thing to put on your skin, and taken to the fact that Oriflame products are loaded with parabens, I stay away from those products as far as possible. If you can take a look at my old bedroom, you can get glimpse of half-empty, or in some cases FULL oriflame bottles scattered here and there, all expired. What's worse is that it doesn't even bother me that I used to spend so much on these products and rarely finished a whole bottle/tub. As far as I can remember, the only Oriflame product I finished completely was the Milk & Honey Body Cream, two tubs of it. It wasn't that I didn't like the products, it was just that I had access to so many products that I rarely waited for one product to finish after purchasing another one.
So yes, I've tried too many Oriflame products, and I actually liked them. Back in my college days I rarely used makeup (explains why there's so many unused products). I was the Goth girl with smudged kohl (think Avril Lavigne)and absolutely no other makeup and who didn't have pink hair because she couldn't find one Salon in Kolkata who did it right.  However, during Christmas, I used to bring out my Thakumar Jhuli(Bengali storyteller legend) and the one product that always came in to my rescue was this Skin Glow. I was a huge fan of this product back then and I absolutely loved the peachy smell.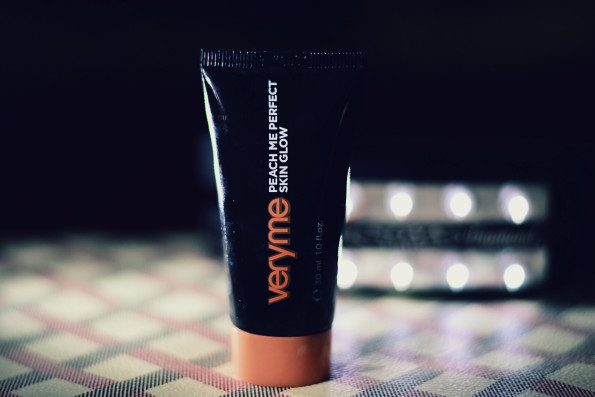 A few months back my best friend joined Oriflame and as the good friend that I am, I was expected to order something from the catalogue. As I was going through the pages, nostalgia took over me, and I had to order this Skin Glow. Taken to the fact that I am a makeup addict now, so I knew that there might be some previously loved product that might disappoint me now. But for some reason, I was sure of this product.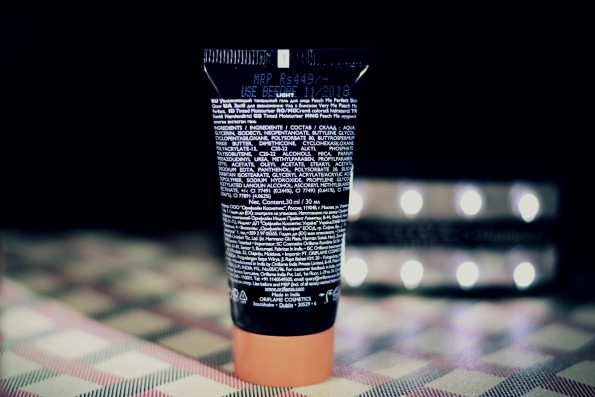 When I finally received the Skin Glow, I fell in love with the fragrance all over again. If you live in Kolkata, you'll know that applying a foundation on the month of June is simply out of question. So I've been using this Skin Glow whenever I'm not ready to leave the house with bare face. If I'm going out in the sun, I usually use my cushion compact, but the evening and afternoon outings are accompanied by this Skin Glow. It works like a tinted moisturiser, giving your skin an instant brightness and a subtle sheen. If you hate wearing heavy weight foundations, this product might become your best friend.
However, if the weather is humid (which it always is around this time of the year), you face might sweat a lot, more than usual. This one time, I wore this Skin Glow on a super humid day, and my face kept sweating like crazy, and as a result I got a few tiny pimples. Point to be noted; don't wear it if the weather is too humid.
Will I purchase it again?
May be.
Pros:
Light Weight
Does what it claims
Hydrating
Doesn't cake
Cons:
Makes the skin sweat, thus not good for summer, mostly if you've got oily skin
Parabens
Rating:
4/5