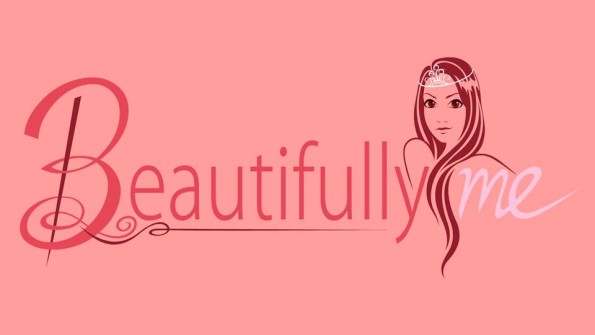 Midnight's certainly not the best time to make an announcement but am sure I've got some readers who are insomniac just like me. So there you go, I'm announcing my beauty box, which might be launched this month if everything goes as planned.
Because my blog is about what makes me (feel) beautiful, I thought why not launch something that can make my readers feel and look beautiful? And that's how I stumbled across the name 'Beautifully You'. I'm literally obsessed with the name, just like I have been obsessed with the name 'Beautifully Me'. While I was launching my blog, the dot com domain with that name was gone and everybody told me to choose another name, I banged my head for months and so did my friends. Finally we all decided on another name, purchased a domain, launched an ugly site (designed by a paid designer, I know, disgusts me to even remember) and after a few months when I realised I couldn't just let this name go, I purchased a dot in domain and started afresh. That's how much attached I am with my blog name and it pleases me to say that I am equally attached to the name of my beauty box. Lucky me, this time I don't need to bother if the name's already taken.
So here's my concept, I'll curate a beauty box each month, and will create each posts mentioning the contents of that month's box. One of my subscribers will be chosen lucky by the end of the month, and once I get his/her postal address, I'll ship the box to that address. That's it, that's all you have to do, remain my subscriber. There's no need to unsubscribe and re-subscribe to get noticed, and taken to the fact that I'll come back with a box every month, there's no need to unsubscribe if you don't get selected. 😀
The products will be chosen and purchased by me, but if there's any sponsored product in the box, chances are, you will have to follow their pages as well. And unfollowers, I'll keep an eye on you.
I haven't yet decided whether to make it an international giveaway or keep it open only for Indian residents. It will certainly be a good opportunity  for my international readers to find out some of our amazing Indian products (I'm certain there will be a lot of all organic Indian products), but then again I'll need to educate myself on the shipping charges and evaluate if I've got any international reader at all… 😀
Because I am a Korean Skincare obsessed blogger and I constantly brag about my Korean cosmetics filled dresser, you guys can expect at least one K-Beauty product in each box. There's only one drawback from my side, I am not yet done with the box or bag or whatever I'll stuff the products in, and I'm aware that I'm a bit early to announce this without even finishing my work, but I promise, the box will be live as soon as I'm done with the box.
P.S: This is the most exciting post I've ever published, so I'll be eager to hear all of your thoughts…
P.P.S: Things can get even more exciting on my blog's birthday. Spoiler: That's on August…