Hey guys, today am going to write about my first impression of the salvation eye shadow palette from Makeup Revolution. I've purchased a few stuffs from Makeup Revolution recently but haven't really got the time to test them more than once. Also since I left both my cameras at my apartment at Kolkata I had to do with some crappy pictures, so I decided to do a first impression post instead of a review with some swatches.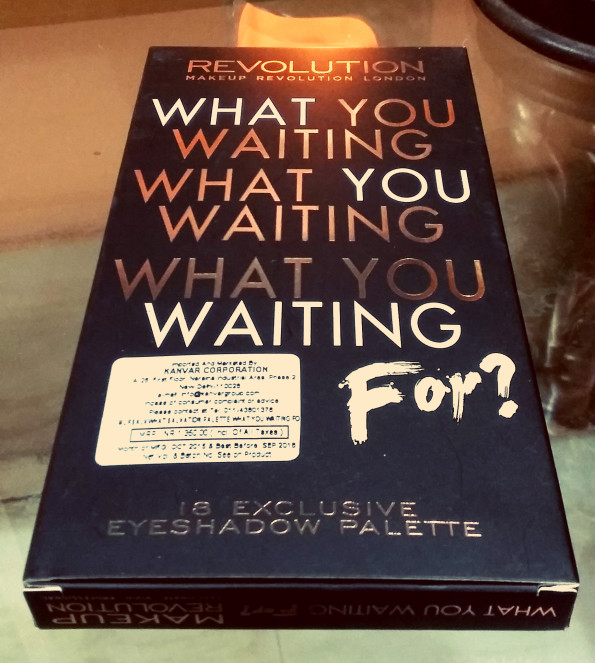 First Impression:
The salvation palettes come in 4-5 varieties and even though I am a smokey-eyes girl and have literally never tried any other looks when it comes to my eyes and sure enough I fell in love with their palette 'Hard Day' while browsing but when I remembered that my sister asked for a neutral palette to wear on her engagement I fell in a deep confusion. I certainly was buying this palette for myself, but then I remembered that my sister asked something for the engagement (and I took the responsibility for her makeup), then I remembers that she's a nerd and is going wear it only ONCE and the confusion ended when I realized that I've got all the shades from 'Hard Day' as solo shadows. I mean seriously I've got so many solo shades that it's sometimes annoying to get them all in one place. So my confusion ended and I purchased the 'What You Waiting For' Pallete.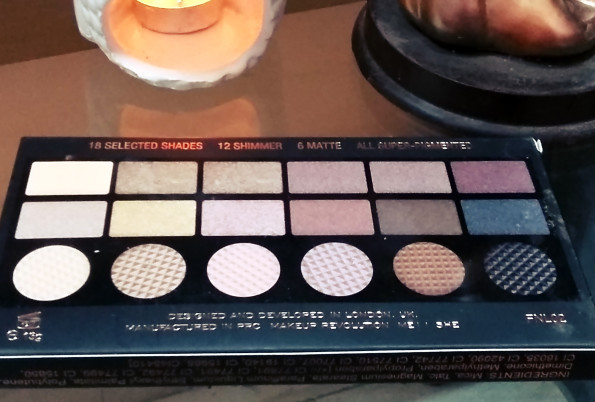 The packaging is really genius and attractive and when you open the carton the sleek box comes out. The shades are some pretty neutral ones which I'm afraid will get lost in my wheatish skin tone. I've applied the shadows once but the only shades that were visible on my eyes were the two dark ones. It could have been my fault, I've always experimented with different types of smokey eyes look and have never tried something different, so maybe it's supposed to look that way, maybe it's meant for the 'no-makeup look' or maybe I still need to learn how to wear neutral shades but whatever it is, I'll overcome it and will do a full review (with better pictures) and if possible I'll convince my sister and post a picture of her wearing the shades so that you guys can get a glimpse on how the shades work on fair skin.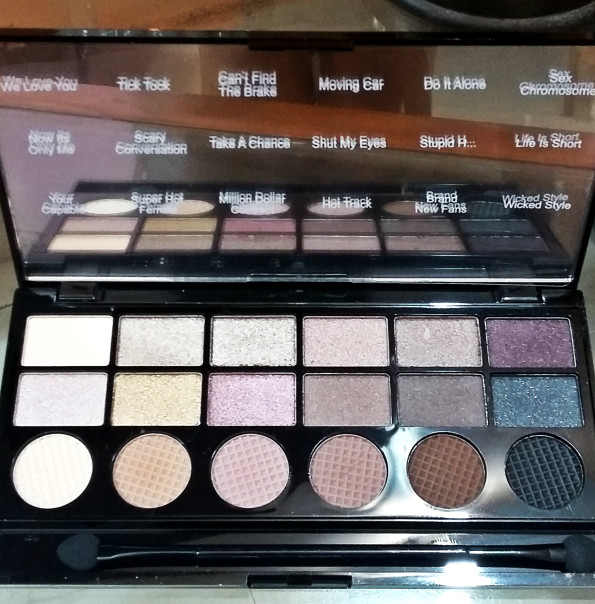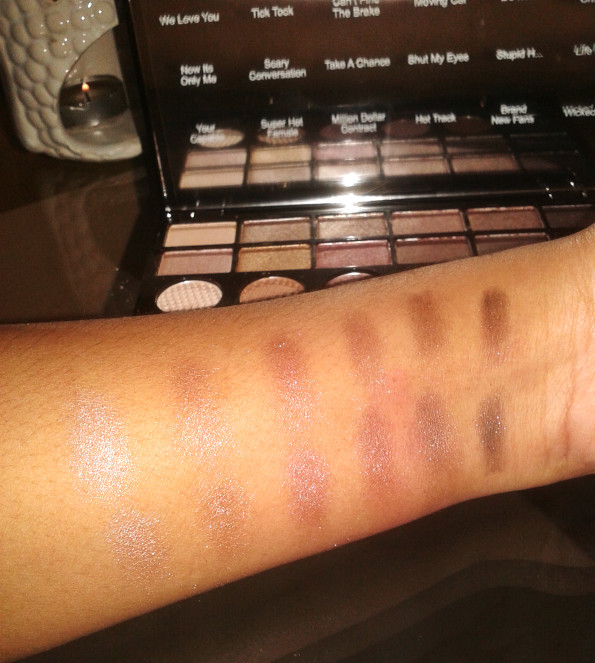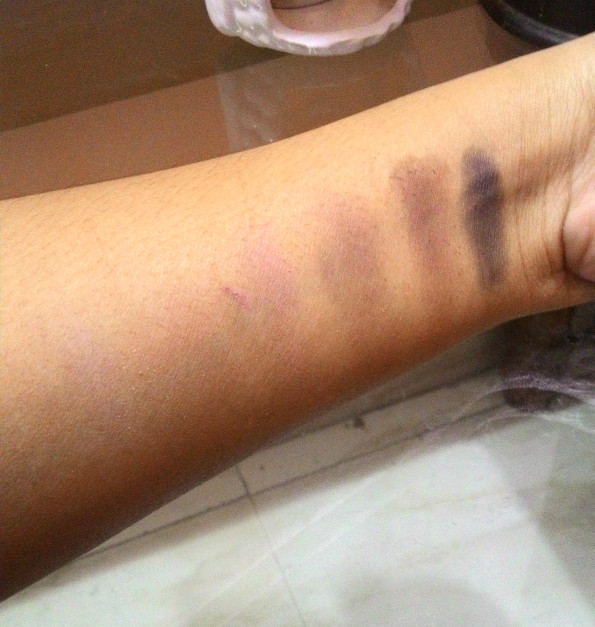 The pigmentation is quite good. However, if you look at the swatches, you'll notice that the light colours aren't even visible on my skin. The dark colours have got a really good pigmentation, and a single coat is enough. The brush however is a little bit tacky. I mean who uses sponge applicator! I tried using it once but no colour actually came out so I went back to my usual eye-shadow brush.
So that's all about my first impression. You guys can expect some pretty amazing pictures and a full review in a couple of weeks. Till then xoxo…