Hey guys, you might have gone through my recent mini blog sale post. So after posting the blog sale, I've been approached by a fellow blogger to host a blog sale for her as she is writes for IMBB and needs a platform to organize her blog sale. Since she has got some amazing stuffs at a very decent prize I thought you guys might wanna check them out as well, following is her post:
The products mentioned in this blog sale are brand new, and the ones that have been used have been gently used for swatch and review purposes! They have not been used more than once or twice. I am by no means looking for making profits out of this sale, but selling off all the make-up to recoup the money I've spent on them!
All these products have been purchased with my own money from authentic stores! If you are purchasing make-up and accessories from my blog sale means that you agree to all the terms and conditions listed below;
I try my best to estimate the state of each product and ensure that it is in the best condition that it can be.
Payments shall be made through bank transfer ONLY! The payments shall be made within 12 hours of invoicing. The package will be delivered to you within 2-3 days!
Once sold, the products are non-exchangeable and non-refundable
This sale is for Indian residents only
All the products have the "number of times used" mentioned, please read everything very carefully before making your pick. The pictures clearly showcase the condition of each product. Please be sure that you really want to buy the product, because it is practically impossible for me to keep sending close-ups each time!
Please do not bid and back-out. If you really want to buy the product, approach me! I believe in "First come first serve" service, so the first one to bid for the product will get it!
Price can be negotiated, considering you are not bargaining for too less! The products have been priced according to their condition and the usage. Majority of the products are unused!
Shipping charges may apply
Let's get ahead with the sale;
EYES
Tarte Lights, Camera, Lashes 4-in-1 Mascara (Brand New) (Unused)- INR 1700
Tarte Lights, Camera, Lashes Eye Liner (Never Used) (Brand New)- INR 1600
Pur Minerals On-The-Go- Beauty Gift Set- (Never Used) (Brand New)INR 2800
ULTA Baked eye shadow in Sweet Dreams (swatched once)- INR 450
ULTA Baked eye shadow in Lucky Charm (swatched once)- INR 450
ULTA eye shadow quad (swatched once) – INR 500
Loreal Paris Color Riche Eye shadow quad 525 Perfume ID- (used twice)- INR 450
NARS Fathom eye shadow (swatched once)- INR 1100
Makeup revolution Focus & Fix concealer 07 medium- (New& Unused) INR 550
Lollipop concealer anticerns in Ginger (New & Unused)- INR 750
Bare Minerals A Tale Of Two Palettes Gift Set (Never Used) (Brand New)- INR 2500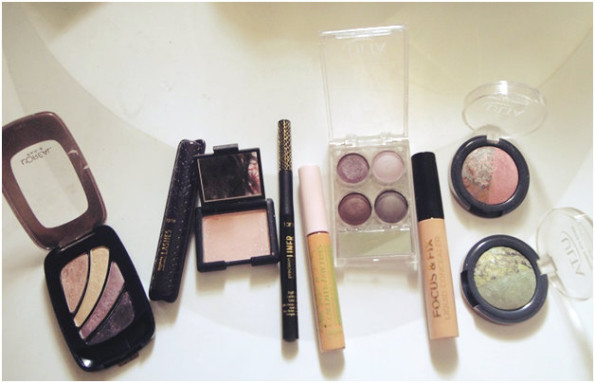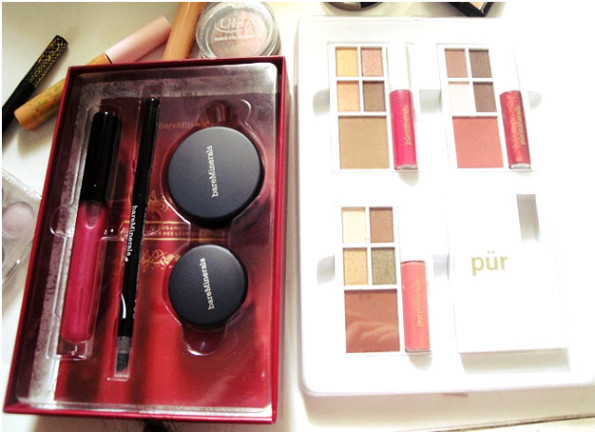 LIPS
Tarte Lip Surgence Lip Crème Legend ( Swatched once)- 1500
Smash Box Be Legendary Lip Gloss Set- (Never Used) (Brand New)- INR 3200
Lakme Enrich Satin Lipstick 152 (swatched once)- INR 250
Wet n Wild Megalast Lipstick in "BARE IT ALL" (Brand New)- INR 300
MUA Luxe Lip Lacquer in Dare- (used twice)- INR 300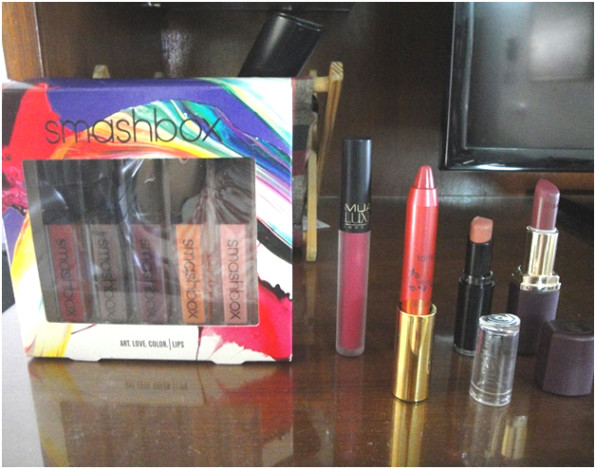 CHEEKS
Sleek Blush by 3 (used once)- INR 850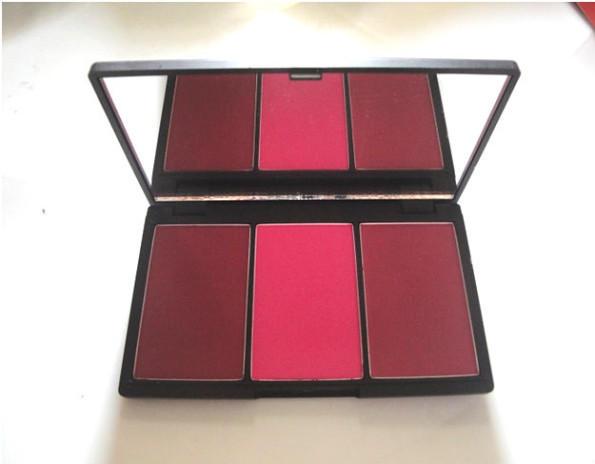 BODY AND NAILS:
Bath and Body Works Cashmere Glow Body Lotion- (Brand New)- INR 1300
The Body Shop Body Butter (Brand New) (Never Used)- INR 1400
Illamasqua Nail Varnishes (Glitterati & Viridian)- (Brand New)- INR 2400
Chamki Nail Polish in Anaar- (Brand New)- INR 120
Prolectrix lady epilator-(used 4-5 times) INR 1000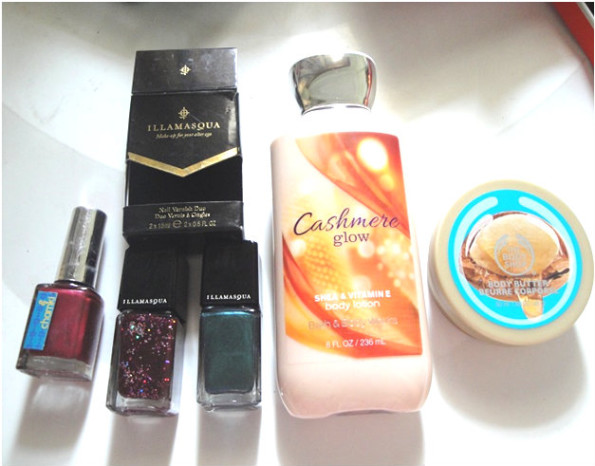 NON-BEAUTY ITEMS:
Purelle Body Splashes (unused)- INR 600
Coach (original) wristlet (brand new with tag)- INR 3500
SZY fashion watch (unused)- INR 450
Baggit wallet (orange) (used)- INR 500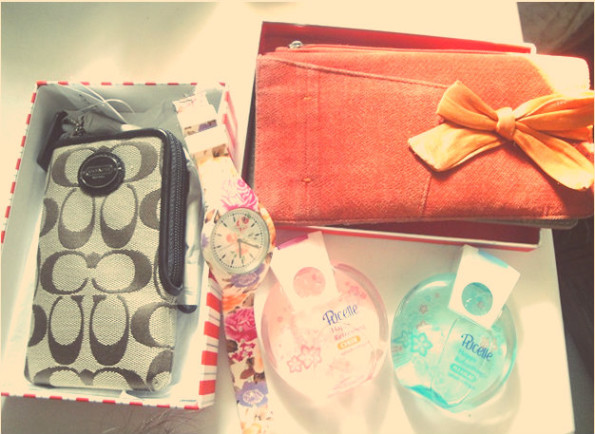 Please comment below on the product you'd like to purchase or drop in an email at octoberkhan91@gmail.com. HAPPY SHOPPING LOVES!
The sale is open until 22nd of May 2016