Innisfree has these tiny capsule recipe packs that are basically smaller versions of some of their full-sized products. For example, the Capsule Recipe Pack Jeju Volcano is the mini version of the Jeju Volcanic Pore Clay Mask. I've got 3 Capsule Recipe Pack, the Jeju Volcano and two Sleep Packs. I'll start with the Volcano Recipe Pack.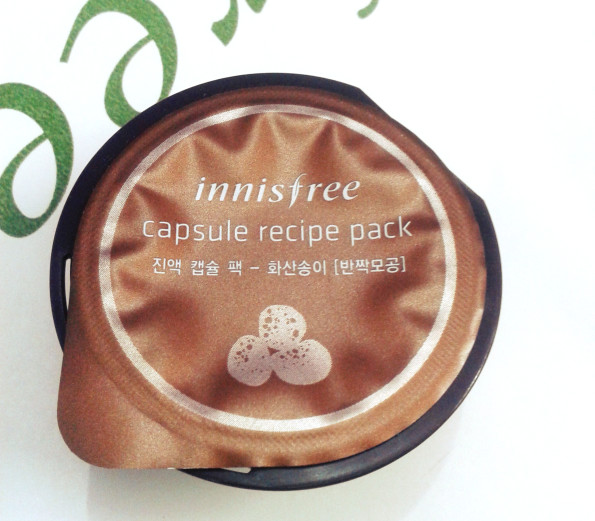 Price: Rs. 150 for 10 ml.
Shelf Life: 30 months
Product Claims:
The clay mask pack with Jeju volcanic ashes to absorb sebum to purify pores.
Directions:
Smooth over your face that can feel dry after cleansing. Rinse off with warm water after 10-15 minutes. Massaging will relieve your facial muscles for more comfortable looks. Choose the right one for your skin condition.
Insert the cap of capsule into the container and pull for air tightness to use for 2-3 applications.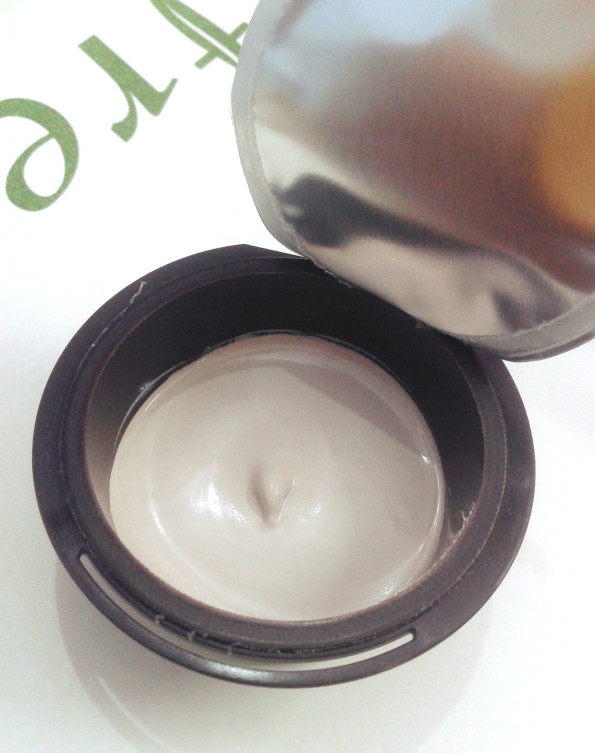 My Experiece:
If I had any idea that these recipe packs are just the mini versions, I would have bought all of them as it is a great way of finding out what suits best for you. If only other brands had stolen this brilliant idea from Innisfree we wouldn't need to spend fortune on new products and then get disappointed later.
Coming back to my experience… Even though I don't have large pores, I have read a lot about volcanic masks and was really eager to try them out. The consistency and texture is similar to any other clay mask and spreads evenly on the skin which can be a pleasant experience for OCD patients 😀
I used the mask after double cleansing and exfoliating my face, and kept it on for like 20 minutes and then washed it off. Like any other clay mask, it took a little effort to wash off the mask, and my skin was left squeaky clean. Okay I've already double cleansed and exfoliated my face, my skin was already squeaky clean, I mean my toner soaked cotton pad NEVER finds any residue, but I could feel that even my epidermis layer felt clean as well. I was really happy with the result and trust me it takes a lot to make me happy when it comes to masks as I am huge on masks.
It says that the mask can be used twice or thrice, but in my case, it lasted for more than 4 usages. There's just one problem, it's really hard to store it after the first usage and the consistency starts getting thicker after opening the lid. It is suggested to use the mask twice a week so it can take up to 2-3 weeks to finish the recipe pack, and if you keep it open for a month, it's going to get stiff. There's one more problem that I would like to point out, since I travel a lot, I always store tiny products for unplanned tours and all, so yeah this is mask is really travel unfriendly if you can't use the whole mask at once. Some people may find the tiny container unhygienic but I think it's pretty cute.
If you guys have used it, or planning to use it, I would love to know how it works on beauties with large pores (don't take offence, I'm just curious).
Pros:
Controls sebum
Pocket friendly
Cute packaging
Cons:
Storing it can be an issue.
Will I purchase it again?
I'll purchase the full-sized jar next time.
Rating:
4.8/5
Where to buy:
http://www.nykaa.com/innisfree-capsule-recipe-pack-volcanic-clay.html?root=search&pos=104&queryterm=innisfree