When it comes to skincare, pampering my body is as important as pampering my face. I routinely exfoliate my whole body and use body butter or a body lotion no matter its summer or winter. About a week ago I received a Green Clay Body Wrap from The Nature's Co. which took my body care game to a whole new level.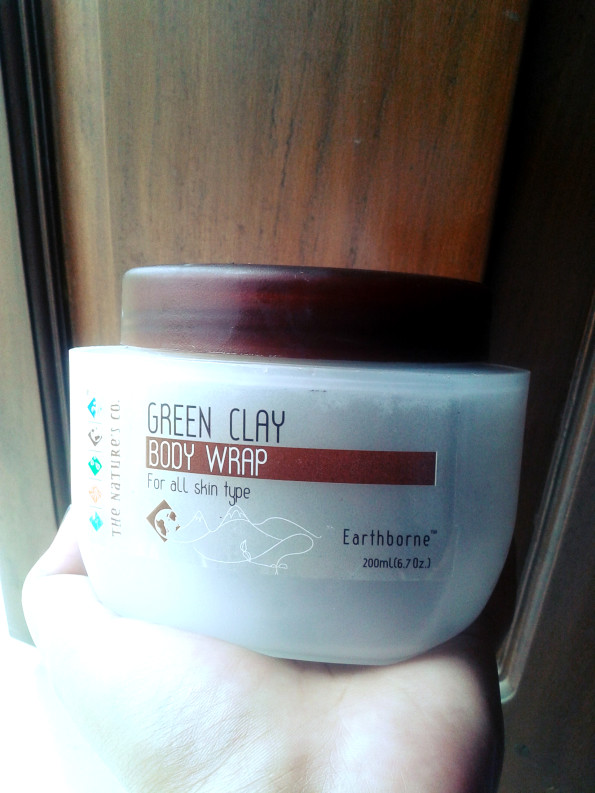 Claims:
Get beautiful skin on more than just your face. Our Green Clay Body Wrap firms and tones your entire body. Because it is rich in minerals and made out of the finest natural, earthy ingredients, it eliminates excess fluids and toxins leaving you with a taut, healthy body.
How It Works: Firms and tones your entire body; Eliminates excess fluids & toxins.
Directions for Use: Smear the clay onto your body or on only specific problem areas. Keep it on for 10-15 minutes or until dry. For better results, use a warm cotton cloth and cover the areas where clay has been applied. The warmth will open up pores and let the clay act as a sponge to further remove toxins and fluids. Rinse with warm water. Follow with Laminaria Anti-Cellulite Cream for best results.
Ingredients: Bearberry extract, Liquorice extract, Vegetable Glycerin, Green clay Base, Vitamin– E.
Price: Rs. 1,495.00
Net Wt: 200 ml ( 6.7 fl. oz.)
Shelf Life: 24 months
Packaging:
The body wrap comes in a huge sturdy tub. It was specially instructed to not dip wet hands in the tub, and that's one reason I would have loved it if it came along with a spatula. There was something inside the carton which was already broken into pieces when I received it and I have no idea if it was a spatula or something else.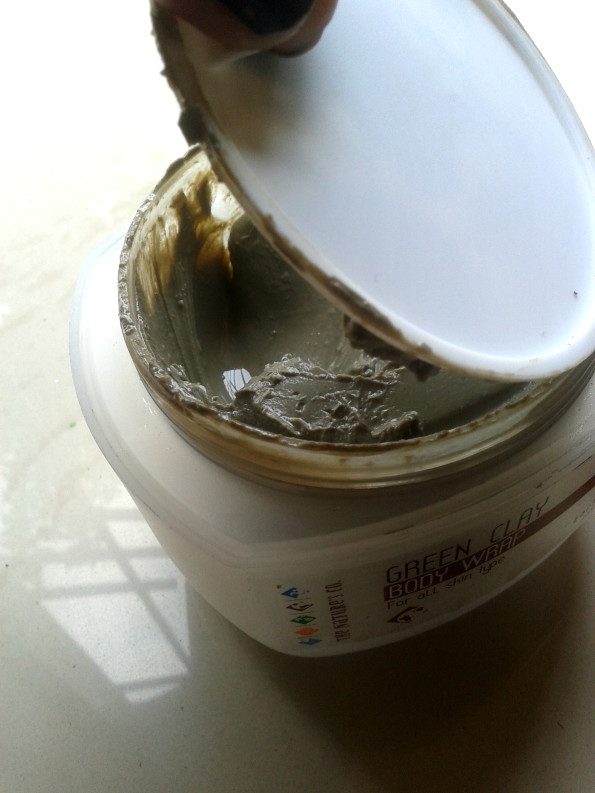 My Experience: The clay wrap comes in an algae green colour and the texture is similar to any other clay mask, just thicker in consistency. I literally had to struggle spreading it all over my body so I mixed it with a little water before applying. The wrap was still being stubborn and didn't spread smoothly all over the body. It can seriously be a nightmare to people suffering from OCD, but it didn't bother me that much. I was just happy to have it spread all over my body.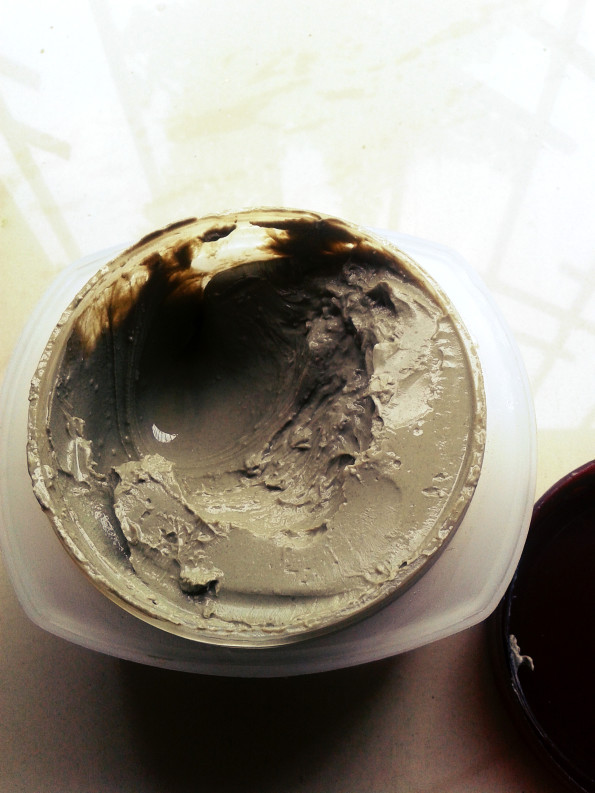 I waited for around 10 minutes and washed it off (not with warm water because it's already 45 degrees at where I stay). It took a little time to wash off all the clays completely but the experience was heavenly. It's something that I call 'spa at a home'. I particularly loved the earthy smell of the wrap, and when the clay was washed off I was left completely refreshed and de-stressed. Post-shower my skin was feeling smooth and baby soft and I finished it off with a body butter.
Will I purchase it?
Yes, I am always looking out for ways to pamper myself at home and this body wrap is one of a kind when it comes to body care.
Pros:
Refreshing, de-stressing
Does what it claims
Natural ingredients
Didn't irritate my super-sensitive skin
Cons:
Some people might dislike the fact that they have to struggle spreading it smoothly all over the body, but I think that to achieve a healthy skin, this little struggle can be tolerable.
Rating
5/5
You can purchase it from here :
http://www.flipkart.com/nature-s-co-green-clay-body-wrap/p/itmdkwgmsnk7zhxu
http://www.amazon.in/Natures-Green-Clay-Body-200ml/dp/B00FYRKCJ8
http://www.snapdeal.com/product/the-natures-co-green-clay/1255902770