Hey guys, as you all might know that the delivery of this month's Fab Bag had been delayed for some reason. I received my Fab Bag a day or two ago, ( I wasn't in town for a few days and found them waiting on my table upon my arrival).
It's been a very bad couple of months for me to receive parcels. Last month I received a leaked serum with my Fab Bag. I was travelling to Delhi and I was already a week late to I checked it. As per Fab Bag policy you have to write them within 48 hrs of the delivery in case you receive any damaged product. I wrote them weeks later. But the Votre team was too nice to send me another serum. Yesterday I received two broken products. Unfortunately, one of them was a Eye Shadow I received with this month's Fab Bag.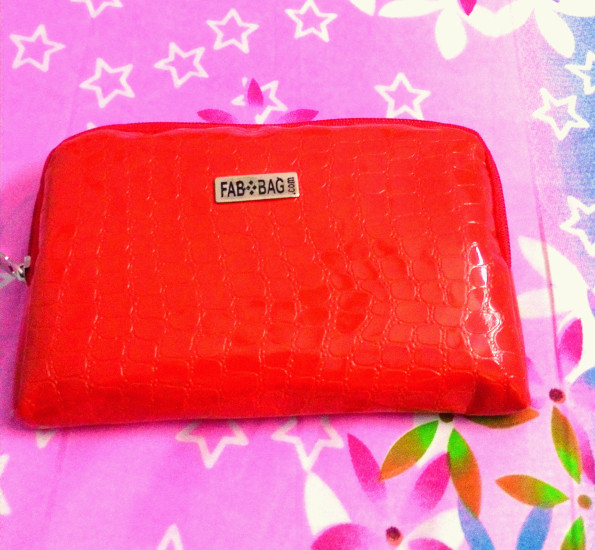 So here's everything I received with my February Fab Bag…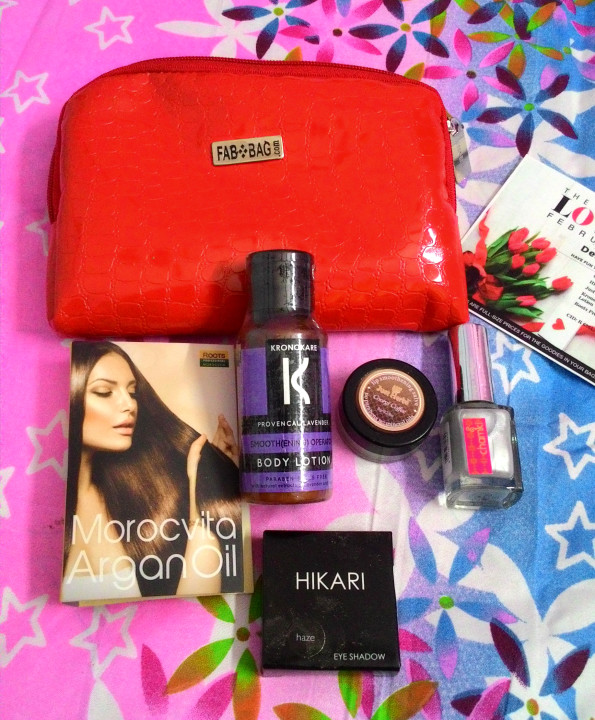 Kronokare Provencal Lavender Smooth  (Ening) Operator Body Lotion (Rs.110/- for 60 ml)
I received a full-sized product which expires this August. Honestly, I expect products that are not more than an year old. It's a shame for the brand to provide almost expired products.
Just Herbs Coorgi Coffee Lip Smoothening Salve (Rs. 345 /- for 8 gm)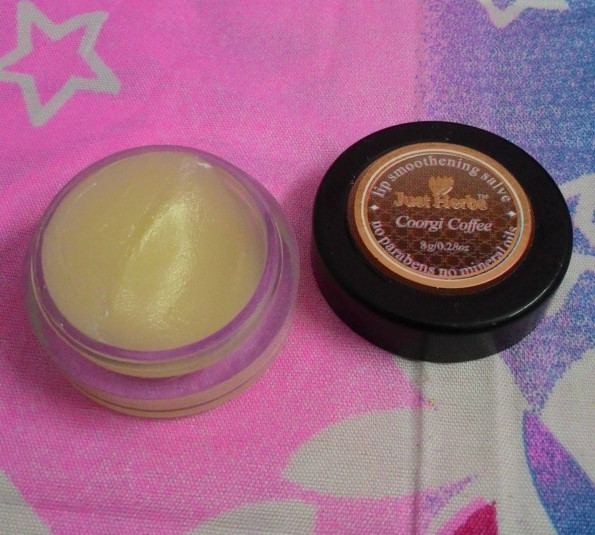 I am a huge fan of Just Herbs and this little lip balm tub is absolutely adorable. It has a lovely smell of coffee and keeps your lips moisturized for a long period of time.
Chamki Nail Polish (Rs: 150/- for 9 ml)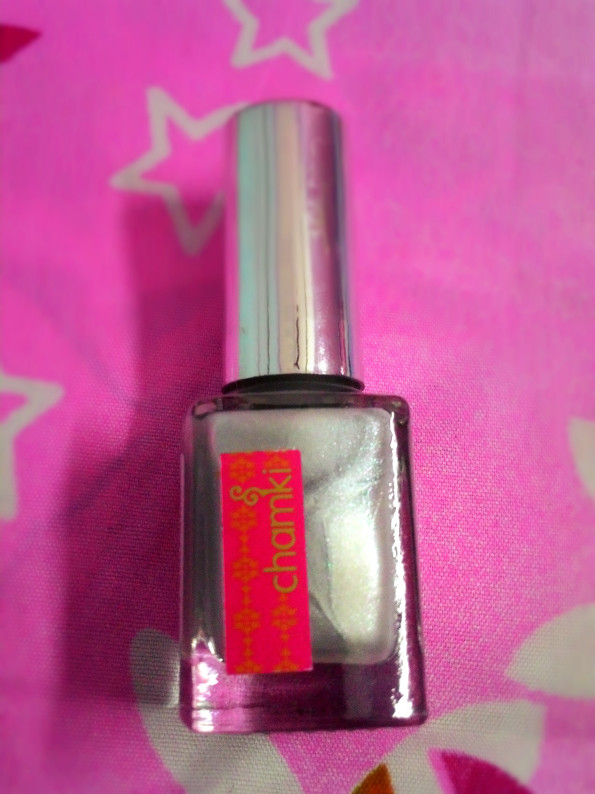 I love receiving full-sized make up with my FabBag. Haven't applied it on my nails yet, but sure I will.
HIKARI COsmetics Eyeshadow- Haze (Full Size: Rs:1000/-)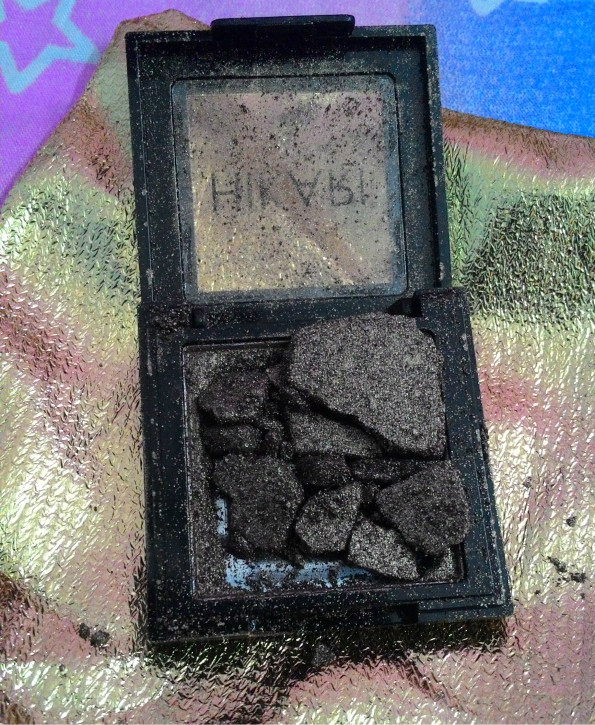 This is what a broken heart looks like. Being a smokey eye obsessed, I absolutely love the colour. even though it's broken, it's skill my favourite product from the bag. I mailed the FabBag crew with this picture and I hope that they sent me a replacement.
Roots Professional Morocvita Oil (Rs.2000/- for 120ml)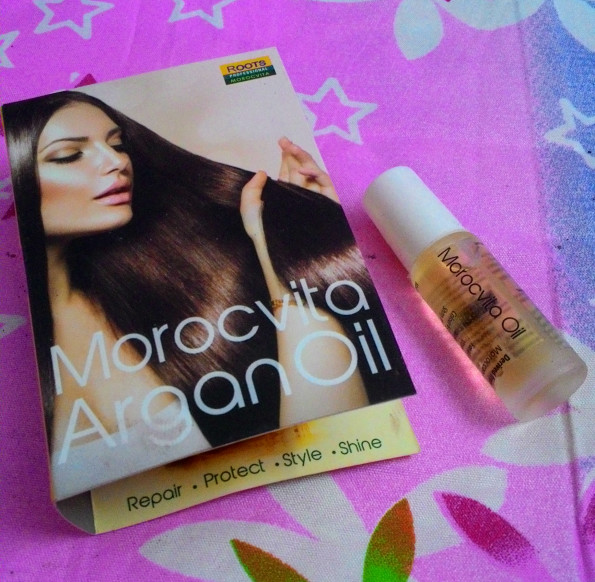 My 2nd favourite product from the bag. I received a 5ml sample which will last me 3-4 application.
Overall, I loved this month's FabBag. I just hope that I receive a replacement for the Eye Shadow.
There's still one more day to order your own bag.
You can order it here www.fabbag.com