Saraswati Puja has always been a very special day for the Bengali youths. Some just call it the Bengali Valentine's Day, while others actually enjoy this day more than they does on the Valentine's Day. This year, the Saraswati Puja was a day ahead of the Valentine's Day and sure enough, I found myself making plans for Saraswati Puja instead than Valentine's Day.
What made my Saraswati Puja even more special was a very pretty Saree I received from Triveni Ethnics just a week ahead of Saraswati Puja. I usually wear traditional Bengali Sarees pairing them with Gold or (very rarely) Diamond jewelleries.  However, lately I have been meaning to create a Bong look, wearing a contemporary Saree, which is a fusion of the modern Sarees and the traditional ones, pairing them with the contemporary clay jewelries. It was a lovely coincidence that I received such an amazing Saree right before Saraswati puja, exactly something I have been meaning to purchase.
Since the last few years, the clay and the wooden ornaments have been much adored by the Bengali women. I have always admired their beauty but never have been confident enough to try them myself. When it comes to jewellery I try to keep it as simple as possible. But then I figured that it would be a shame to leave this look unexplored. So I asked my friends and my sister who wears these ornaments, roamed the street of Gariahat and Dakshinapan for 3 days and then finally got the courage of picking up and wearing these lovely beauties. As it turned out, I wasn't looking as weird as I feared I might. Those who knows me well(including my parents and my sister) were a bit shocked to see me all dressed up like a bong beauty, and I received more compliments than I have received in my entire life. There weren't a single person who said 'you are looking good, but you know… it would have looked better…' so there was one thing I was proud of, I managed to put together a look that has never been explored by me before. However, there was one little thing that annoyed me a little bit. The blouse piece provided with the saree obviously would have looked better. Sadly, I couldn't find any tailor who would make it for me in such a short notice, so I had to opt for a ready made one. Though it wasn't looking bad, I would have loved a more customized look…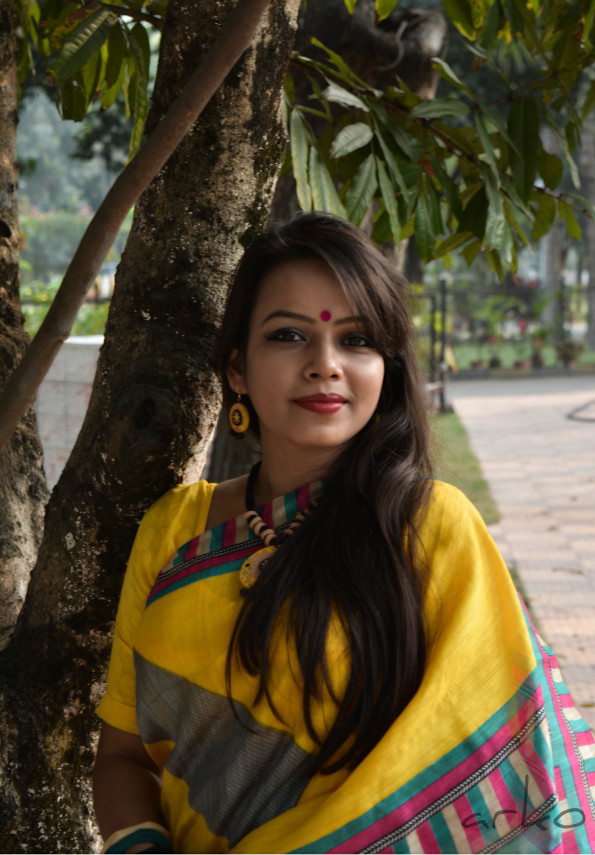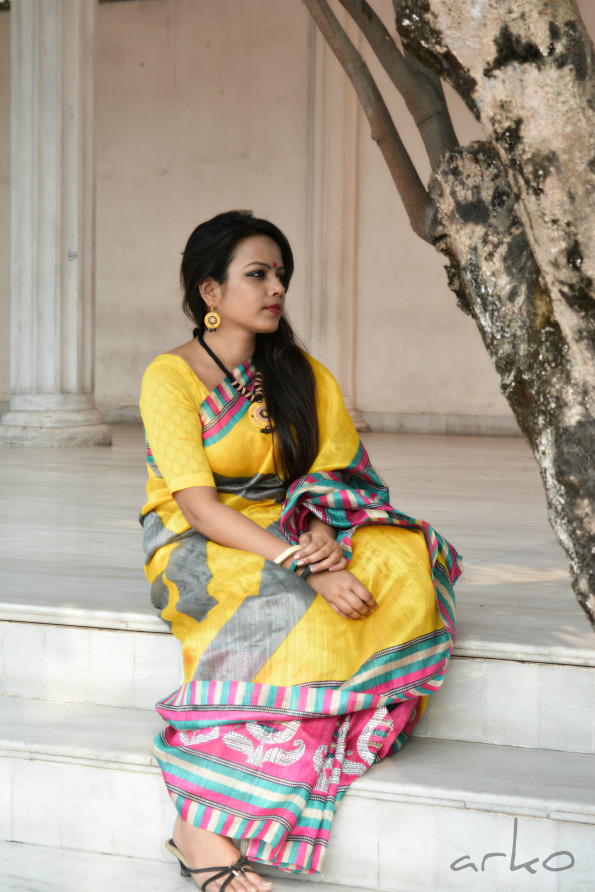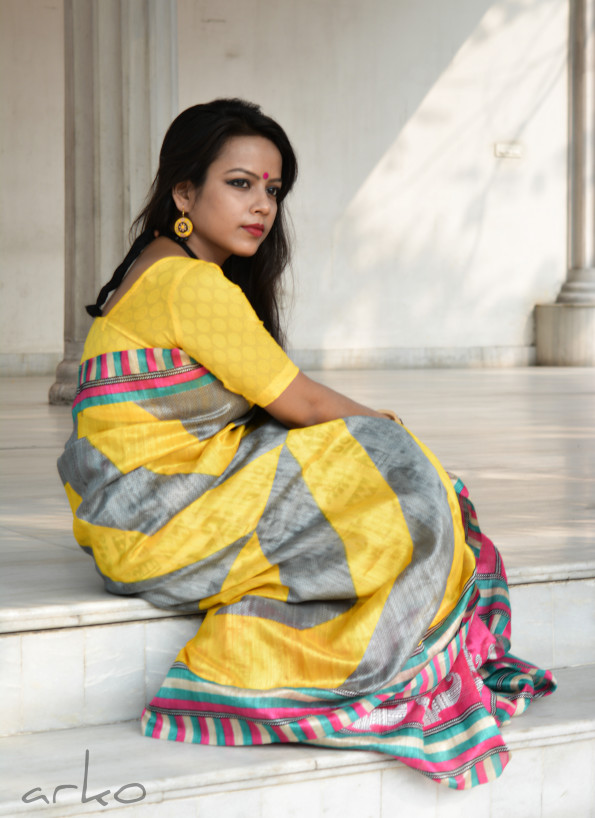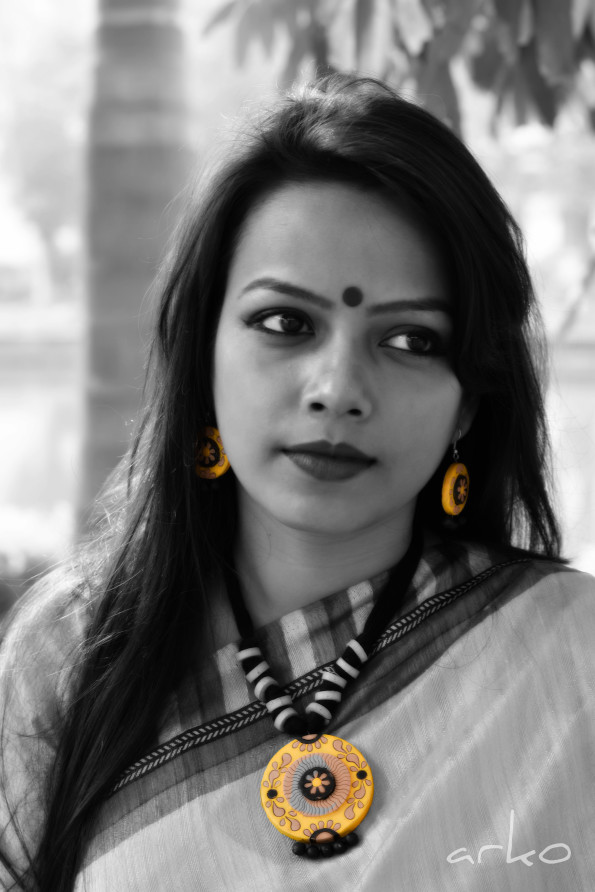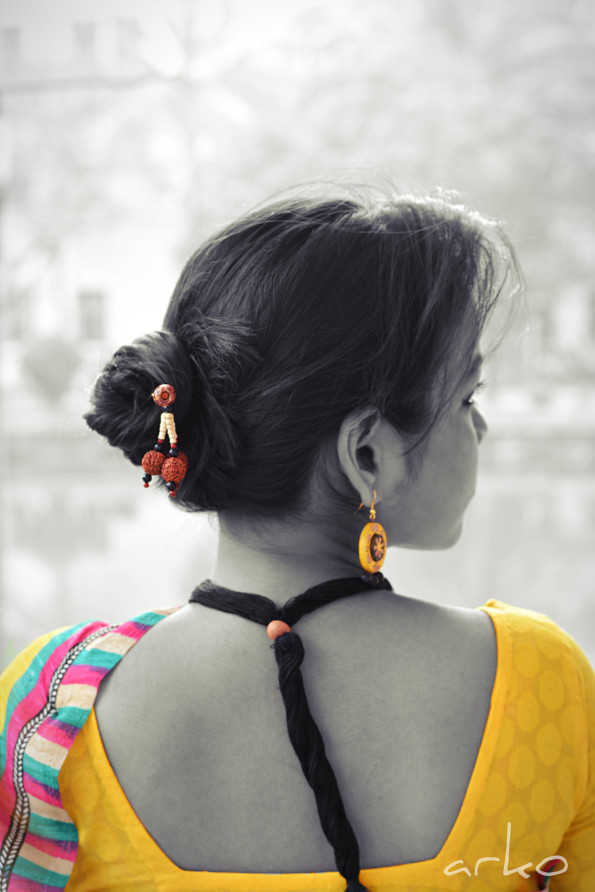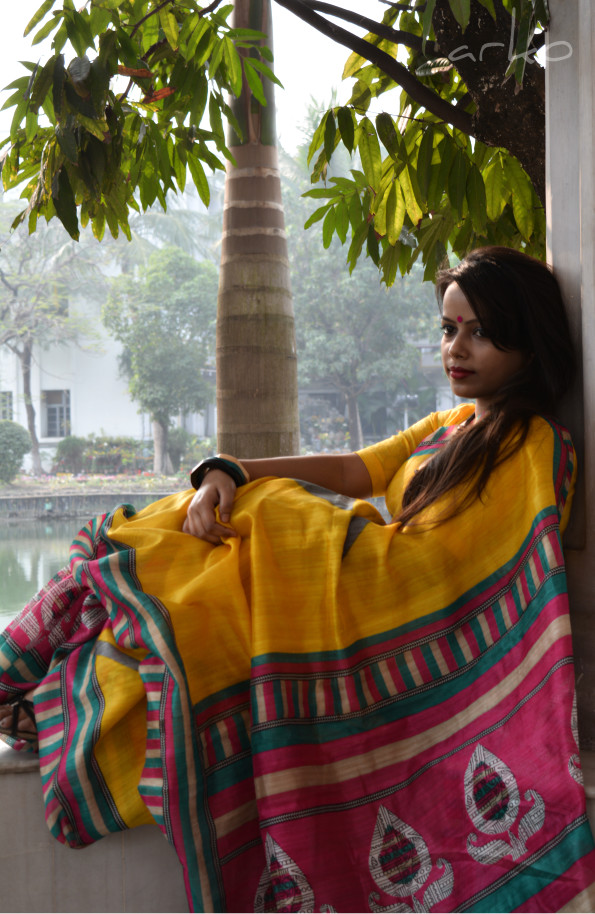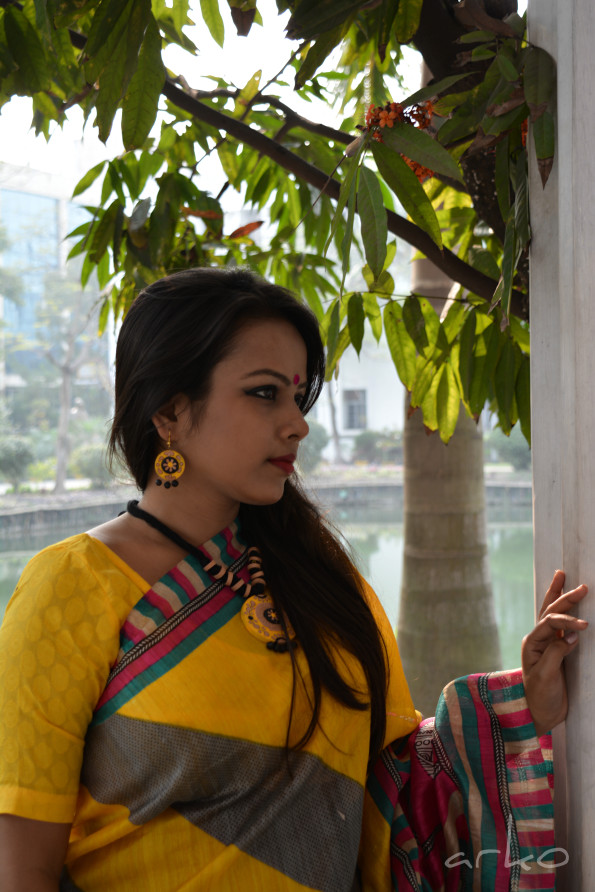 Saree: Triveni Ethnics
Jewellery: Clay Neck Piece and Ear Rings from the streets of Gariahat, Wooden Bangles and Hair Sticks from Dakshinapan.