So my subscription ended last month and I was a little late to subscribe this month. I used to use my office address for the deliveries but since I quit my job this month and I wasn't sure when I will come to my parent's place I was unsure which address to use, the address of my apartment or the address of my parent's place. So I ordered my Fab Bag at my parent's place only after coming down over here, which was around the 18th of December. Sure enough I received my Fab Bag not only after Christmas, but a day before New Year.
Looking at, and inside the bag, I was a little bit delighted. I don't know about you guys, but I thought this was the best bag so far…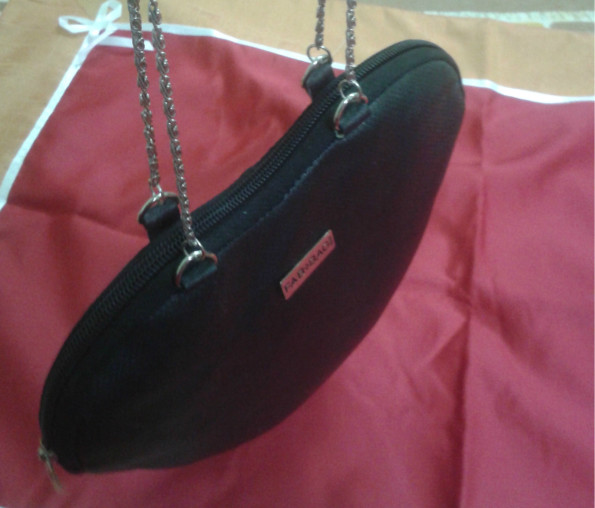 I really liked the look of the bag, a classic , black , heart shaped bag. How cool is that!
Here's everything I received inside my December Fab Bag
SUGAR Matte As Hell Crayon Lipstick in Poison Scarlett O'Hara + Sharpner – Rs. 799/-
Kronkare The Frizz Kiss Cooling Explosion Lip Balm – Rs. 95/- for 10 ml
Malavara Shower Gel and Body Lotion  – 300/- For 60ml and 390/- for 60ml
Lever Ayush Hair Poshak Oil – Rs. 249/- for 100 ml
Bioderma Sensibio H2O Micelle Solution – Rs. 860/- for 250 ml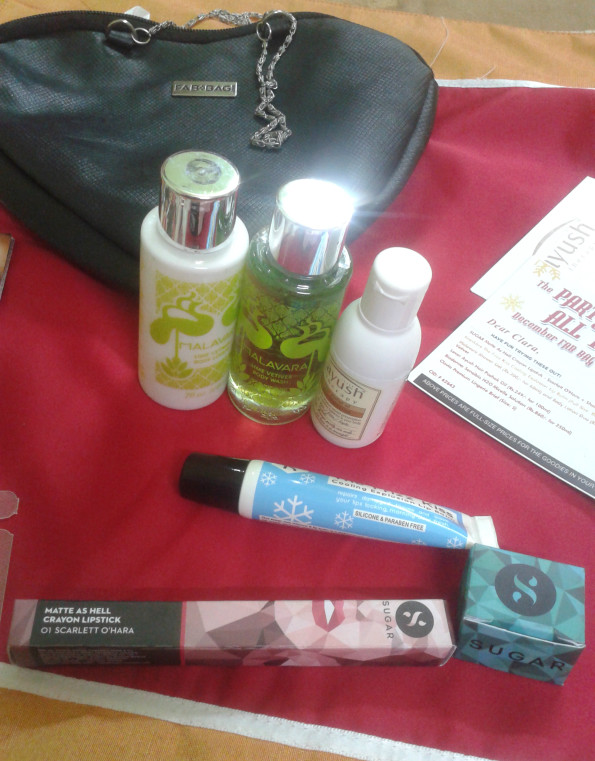 SUGAR MATTE AS HELL CRAYON LIPSTICK IN Scarlett O'Hara (FULL SIZE)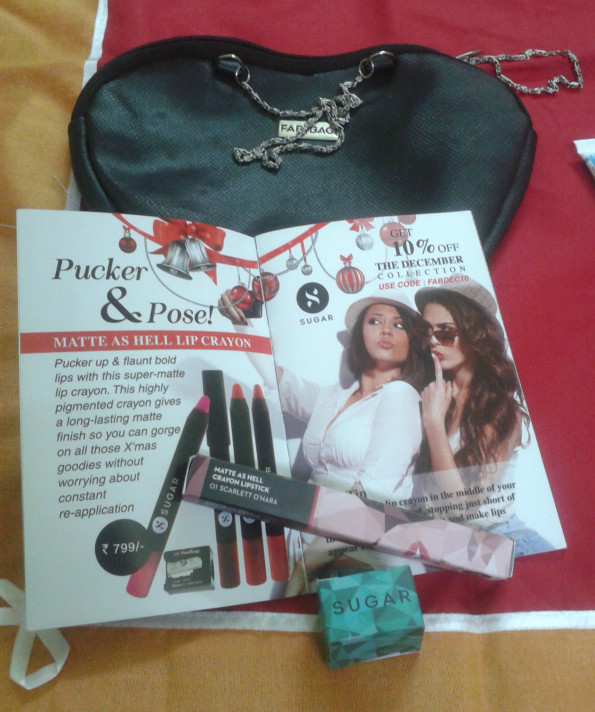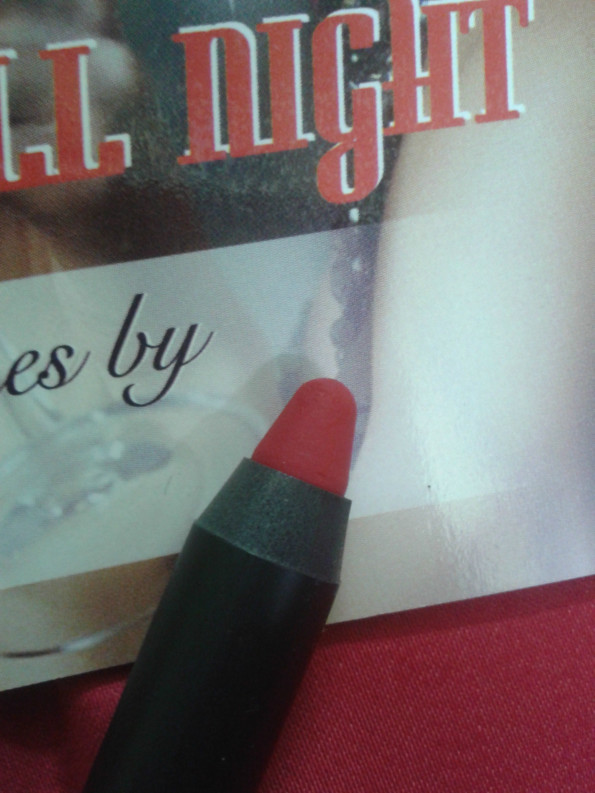 My favourite product from this month's bag. I really wanted this shade for Christmas. It's sad that I received it post Christmas. Right before Christmas I was purchasing red lipsticks like crazy. This one would have been a precious item in my collection and the one I would have used for the Christmas service. I am glad that I received this shade, may be it will be on my lips on the New Year service. 🙂
KRONKARE THE FRIZZ KISS COOLING EXPLOSION LIP BALM (FULL SIZE 10 ML)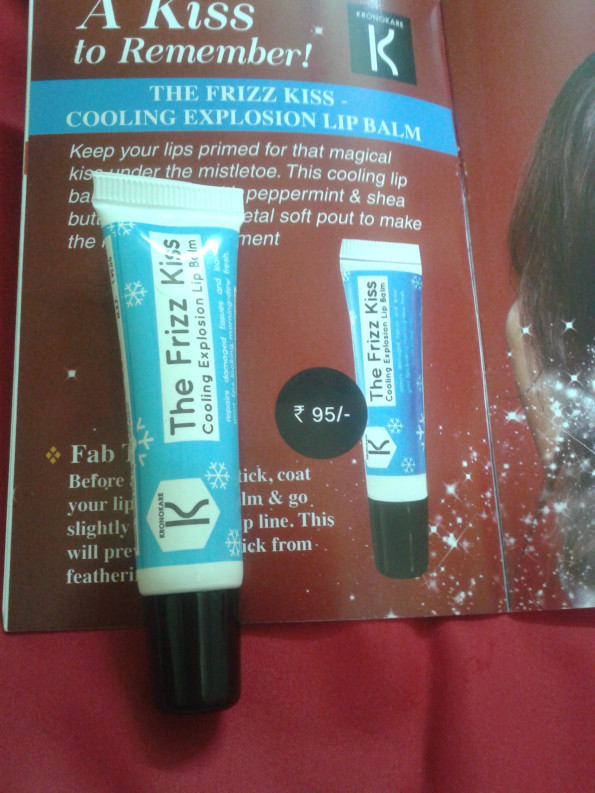 I am a sucker for lip balms,mostly during winter season. There will be lip balms every were. There will be one under my pillow, there will be one at my work table, there will be one downstairs, one at the living room, there will be one in the hand bag, there will be one back at my apartment (just in case I forget to take one back with me), and this one will be in my PJ pocket all day long. I have already used it and it's really moisturizing. If you are worried about skin issues, you should be assured that it had already been tried and tested in my super-sensitive lips.
MALAVARA SHOWER GEL AND BODY WASH 60ml EACH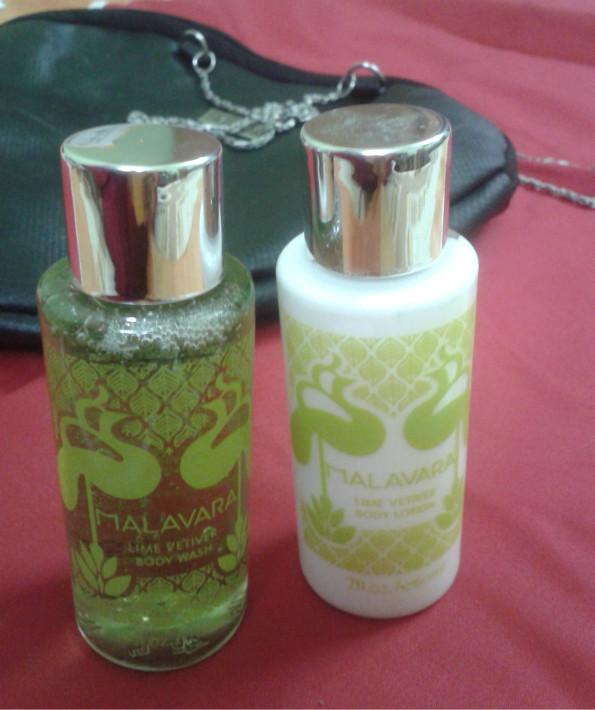 I really liked the packaging of this duo. I am thinking of packing these two babies with me for my Delhi tour this January.
LEVER AYUSH HAIR POSHAK OIL (25 ML SAMPLE)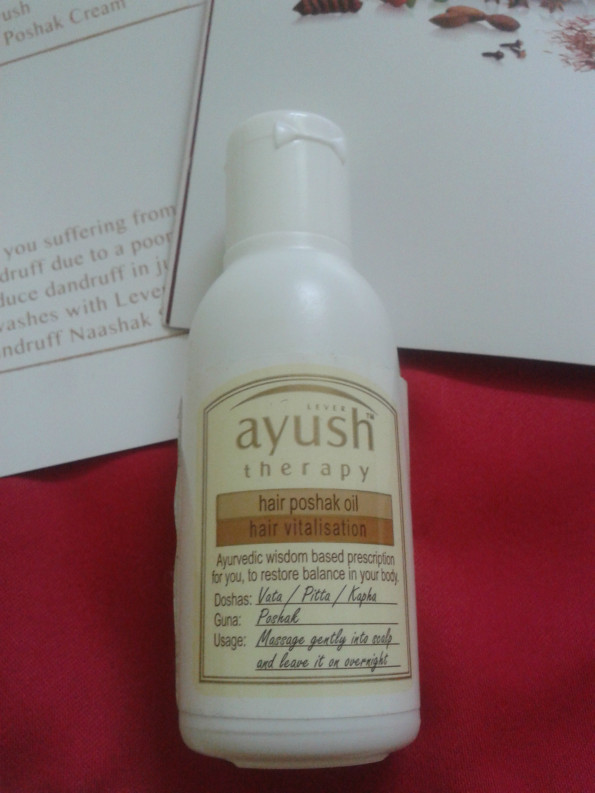 This one sounds interesting. I have been meaning to re-start my childhood habit of oiling my hair. I used to oil my hair even when I was in college but then it all stopped. I have been reading articles on how all Indian women have beautiful hair because of this one habit and I have been thinking for a while to resume this habit.  I am glad that I received this oil.
BIODERMA SENSIBIO H2O MICELLE SOLUTION (10 ML SAMPLE)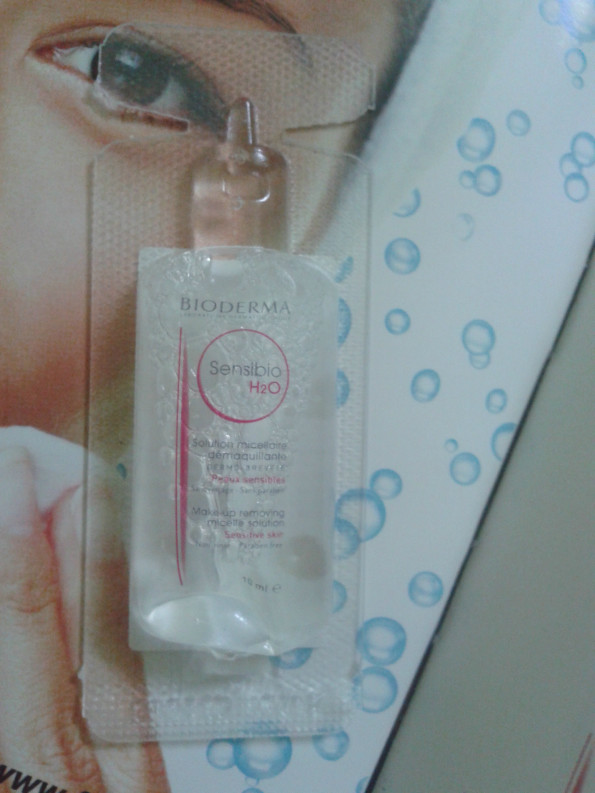 I don't know, am I supposed to use the 10 ml sample all at once? If no, then how am a supposed to reserve the rest. And if yes, then I would have liked a bigger sized sample, in a tiny container.  I really dislike samples in sachets or the types which are hard to keep after one application. I love samples because they are really travel friendly. But i get super irritated when I receive samples like this with my beauty box that are impossible to carry.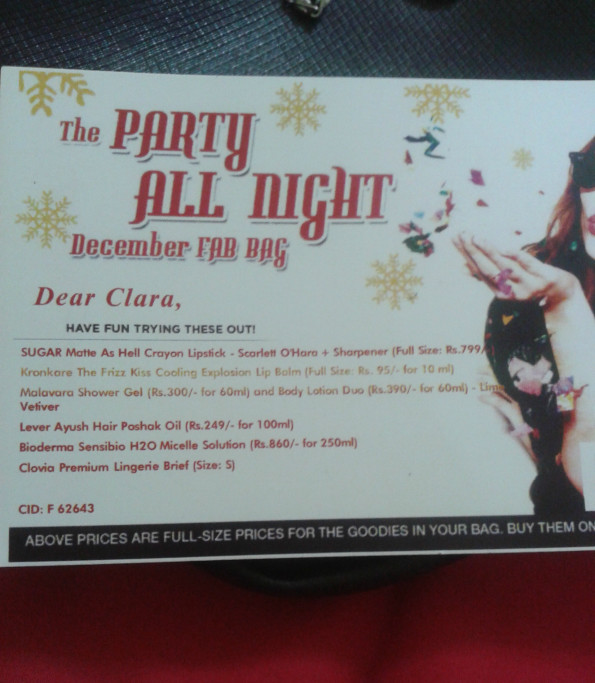 Overall, I liked the December Fab Bag, mainly as the Sugar Cosmetics Lipstick as the main attraction. Since I moved a lot this month, I would have skipped this month's Fab Bag if it wasn't for the Lip Crayon. However, since it's the month of Christmas and New Year, I was expecting a more festive bag, with festive products inside. But I am happy with what I got.
There's still one more day to order your December Fab Bag. You can order it here:
http://www.fabbag.com/women.html
Happy New Year in Advance