Hey guys, today I'm going to review the CC Cream I received as a Christmas gift from SeaSoul Cosmetics.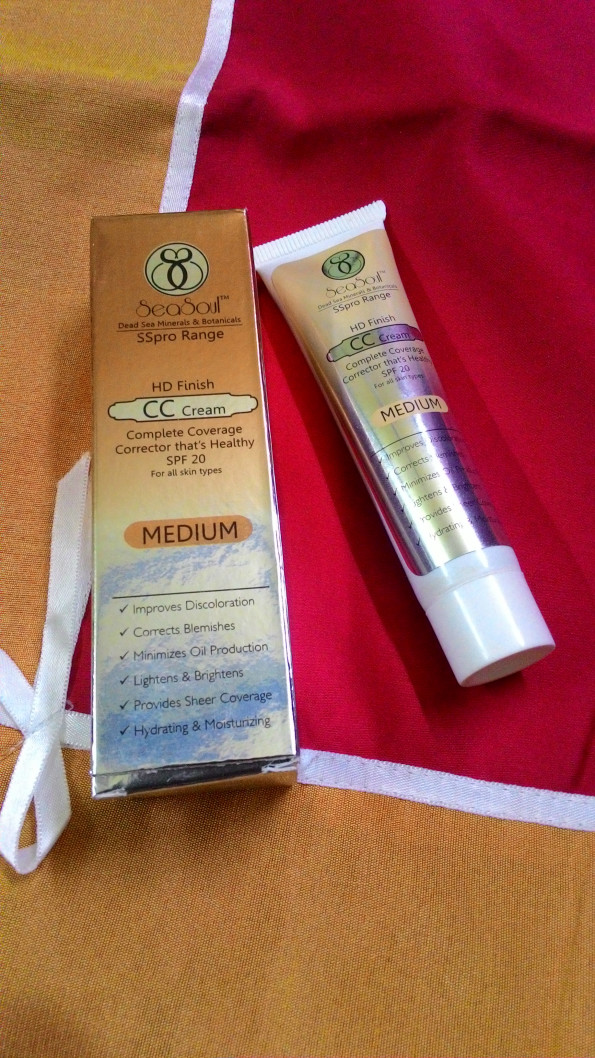 It's available in two shades, Light for fair to medium skin tone, and Medium for dusky beauties. I got it in the shade Medium. At first look I felt that it might be a little too dark for my skin tone. However post application it gave the whitish effect that any organic sunscreen gives, which looks weird if applied more than it is required. Since it is a CC cream, the whitish effect didn't look weird, instead it prevented my skin from looking dark.
The Packaging: The CC cream comes in a silver and rose gold carton which I think is really attractive.
.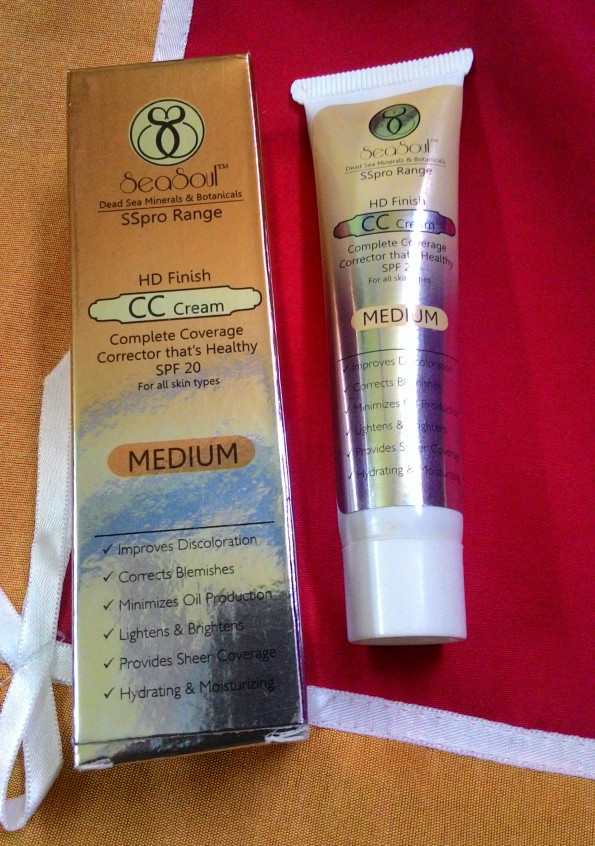 Product Claims and Ingredients: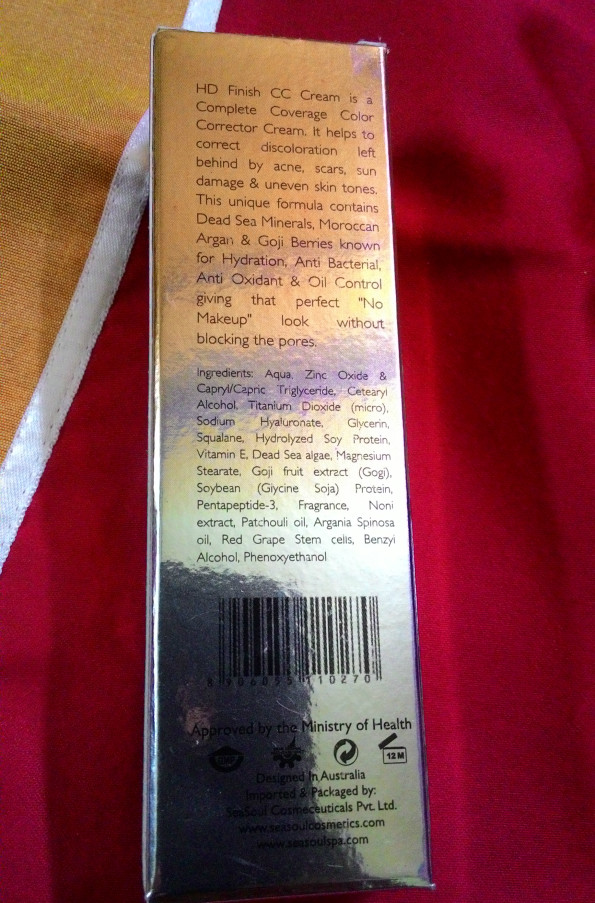 My experience with SeaSoul HD Finish CC Cream: I have a super-sensitive skin. Whenever my skin comes in contact with any chemical sunscreen my skin acts so badly that the rashes lasts for at least a week. That might explain my love for organic sunscreens. Whenever I receive any CC cream or any day cream that contains SPF, I first check out if it contains Zinc Oxide or Titanium Dioxide. If it doesn't, then I dare not put it in my skin. This pretty baby however contains both. Which means that you don't have to worry about any kind of skin irritation if you are thinking of trying this CC Cream out, and it's going to protect your skin from both UVA and UVB.
Coming to the coverage, it covers up minor blemishes. As you guys might know that I had been suffering from a really bad break out for few months and recently got rid of them after taking antibiotics. My skin has almost healed except for one really dark spot and some minor spots. This CC cream covered the minor spots, but not the dark spot. I guess it might work better if I coat it with a compact powder. The consistency is neither too thick, nor too runny. In spite of containing  physical sunscreen, it blends easily. Sometimes when I need to wear foundation during daytime and I am kind of running late, I mix my sunscreen with my foundation. The CC cream has somewhat the same texture to that of the mixture.
The CC cream however doesn't provide good moisturization . I have a combination/sensitive skin and I didn't have to use a moisturizer. But if you have a very dry skin, you might wanna apply a moisturizer before applying the CC cream.
Pros:
Contains  SPF 20, physical sunscreen
Convenient for regular use
Doesn't contain parabens.( yeiiii!)
Really good texture.
Doesn't look cakey
Travel friendly
Gives good coverage
Will be your best friend if you like wearing a foundation during daytime
Stays for a really long time.
Cons:
Comes in only two shades.  Though that might not be a big of a problem, still I think introducing another shade might be a great idea, like fair, medium, dark.
Dry skin beauties might need to use a moisturizer during winter.
Price:
Rs.650 for 30 ml.
Rating: 
4.5/5