Hey guys, wish you all a very Merry Christmas.
I for sure had a great one. Like every year we went to the Church to attend the Midnight mass with my family and my aunt's family. We exchanged all our gifts before going to the Church. Here's a little view of my personal Santa Workshop.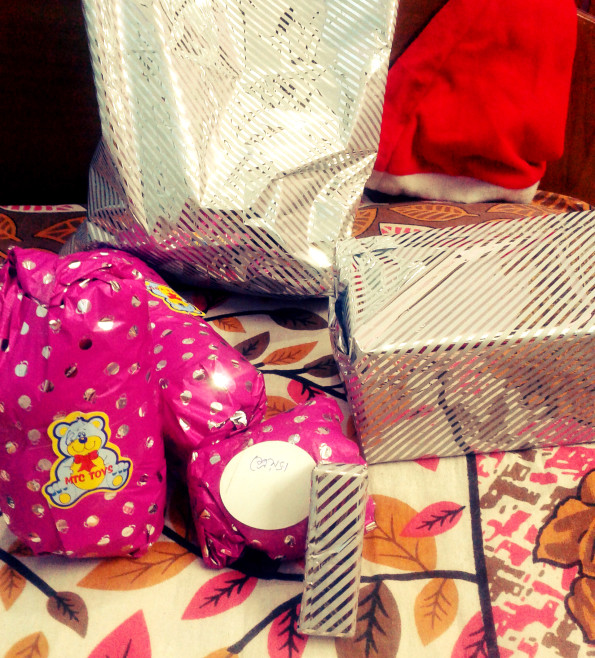 From my parents and my sister I got a studded blazer from Gas, two tops, one from Eliza Donatein, one from Haute Curry,a jeans from Haute Curry and a wedge from Inc.5. Also I got a pretty sweater from my cousin sister.
The service ended at around 1.45 a.m. We came back home around 2 a.m and… selfies…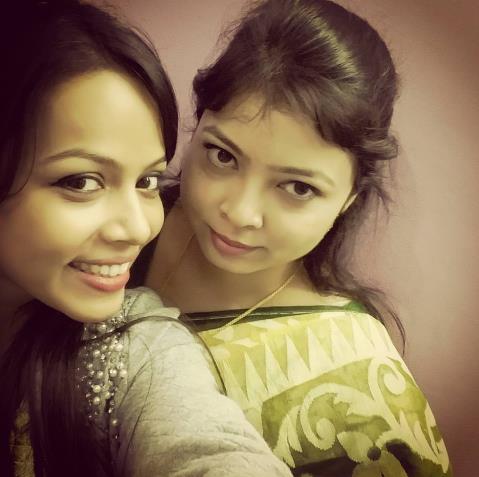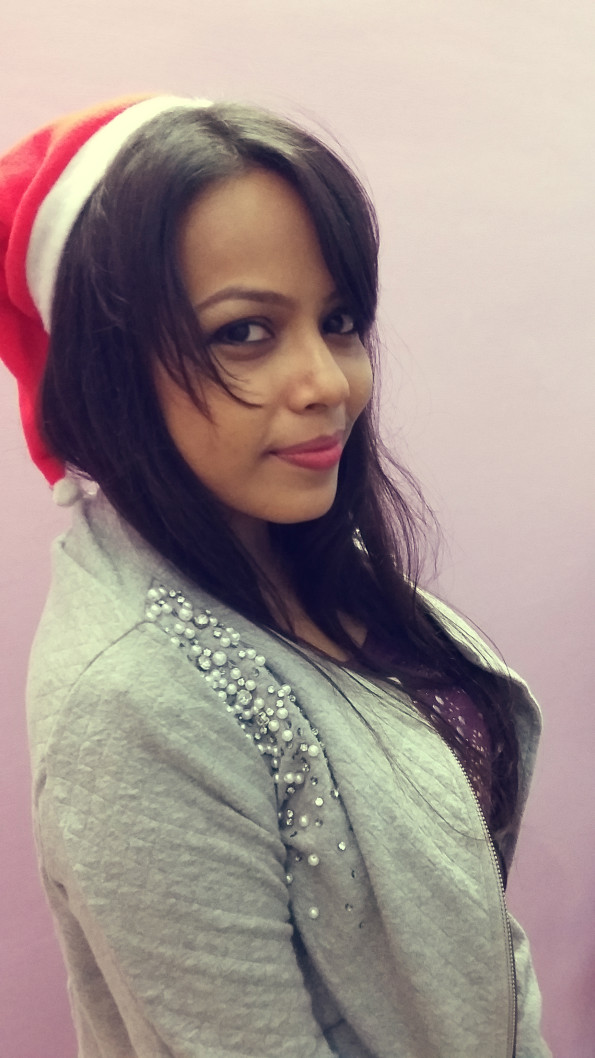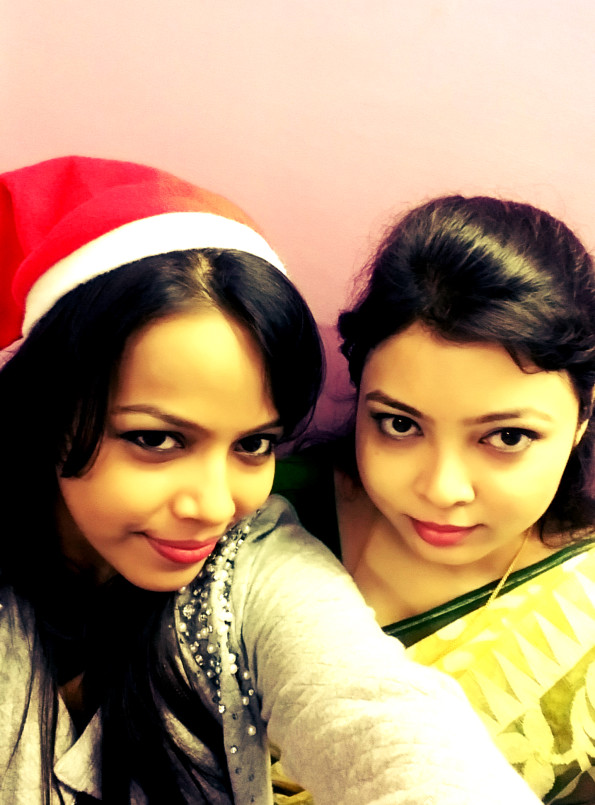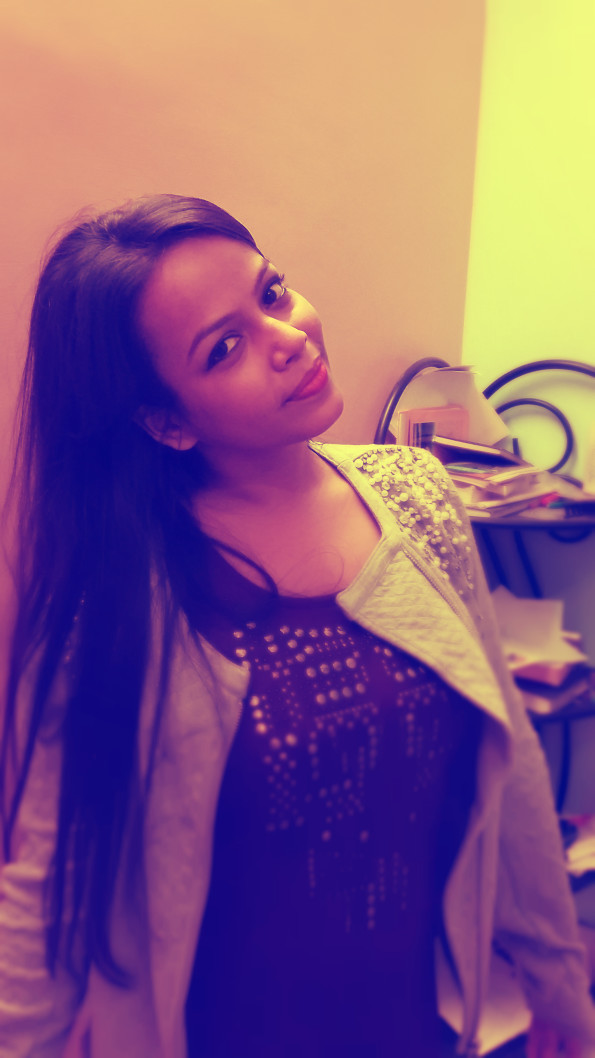 My sister and I stayed up chatting till 5 in the morning. Which resulted in sleeping in till noon on Christmas Day and missing the Orphanage visit with my mom. When I woke up she has already done visiting alone. 🙁
We had a family lunch as usual and at the afternoon we went to visit my aunt's place. The evening was spent well, having a a cousin sister and her family come over.
At night we had a traditional Christmas dinner, organised by my sister and me… We forgot to click pictures of the dinner table after all the dishes were plated. My sister however clicked some pictures while I was still plating the dishes. Here's some of them…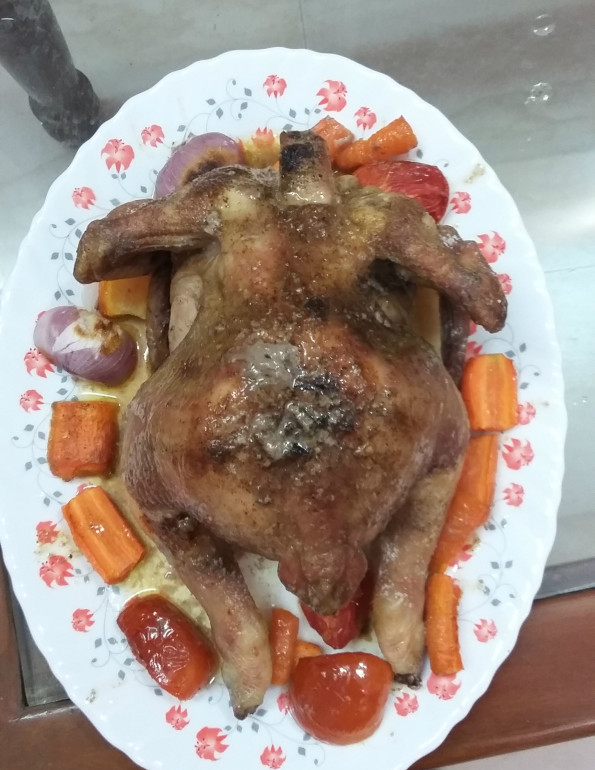 [Whole roasted chicken recipe will be posted in a day or two]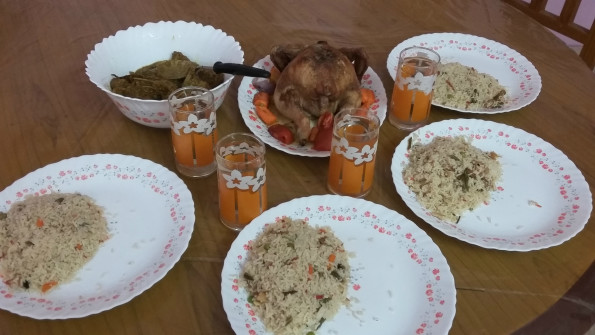 We had Fried Rice, Mutton Curry, Whole Roasted Chicken, Garlic Bread, Salad and Sweets for Dinner. The roasted chicken was made by me of course with a little help from my mother and my sister and I am happy with the way it turned out to be.
Well that was my Christmas 2015. Hope you all had a great Christmas too. Now eagerly waiting for the New Year, um kindda, I mean I always have a mixed feelings about New Year as with New Year it is the end of the Festive Season but I do have high hopes for 2016.
So wish you guys a Merry Christmas again, I would be glad to hear about your celebration in the comment section.
Enjoy, and be merry…
For more Christmas pictures, head on to my Instagram account : https://www.instagram.com/beautifullyme16/