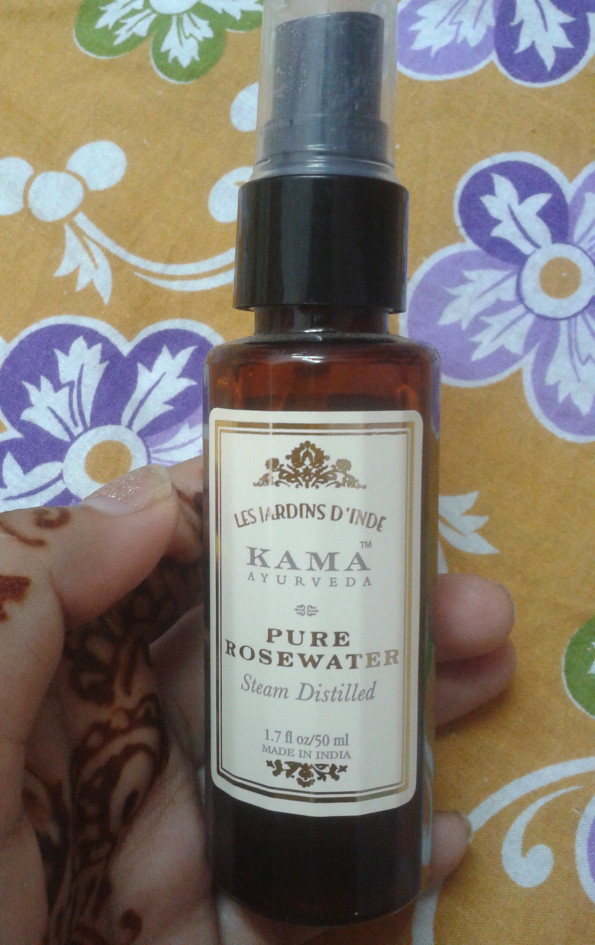 Claims : KAMA Ayurveda Pure Rosewater is made from the roses of Kannauj, a region in North India, rich in white soil conductive to roses' growth. The Kannauj rose is considered special…it has the same specifications as the Bulgarian rose.
The steam water distillation process used to create this wonderful rosewater ensures a high level of hygiene and unmatched purity.
Rose water is a natural astringent. It balances and restores skin's PH level and helps tighten pores.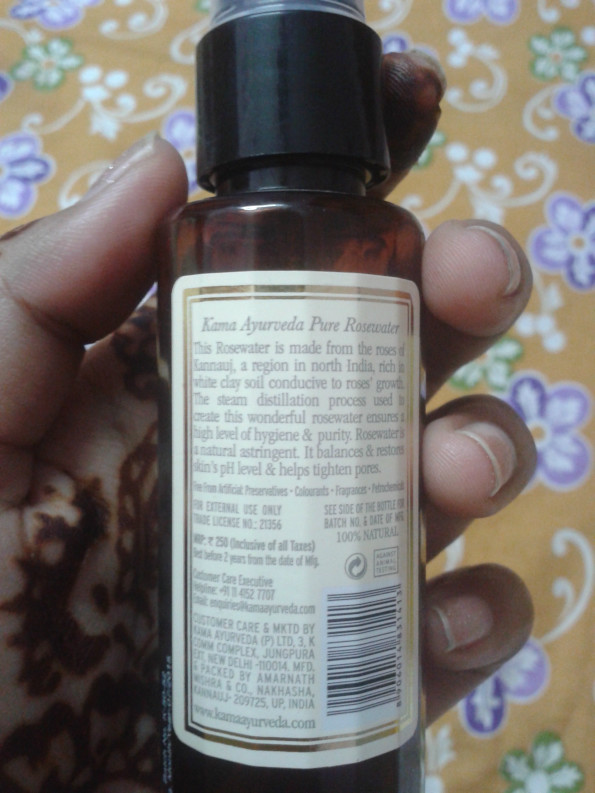 Toners play a very important role in our skin care. Along with balancing the pH level of our skin, they prepares our skin to accept the bounty we are about to heap on.   A well-formulated toner can give your skin a healthy dose of what it needs to look younger, fresher, and smoother, right after cleansing and throughout the day.
However, while looking for a good toner, one must avoid alcohol based tonesr as they can dry out your skin and also cause radical damage in some cases.
My Experience :
If you are a sucker for non-alcoholic toners and you are heads over heels in love with facial mists at the same time, this rose water is a must-try for you.
If you guys have reads my earlier posts, you'll already know that I have been suffering a major break-out after using retinol. This rose water really calms my skin and the mild rose scent calms my senses. 😀 I've been using this rose water as a toner twice daily and it soothes, refreshes and does everything that a very good toner must do, while using it as a mist gives my skin a dewy finish and doesn't messes up my make up. What can I possibly ask more from a rose water?
Likes
Very good toner
and a facial mist
Nice Scent
Travel friendly (huge achievement for a toner 😀 )
Ingredients are pure
Calms and soothes skin
Hasn't broken me out
Dislikes
Nothing that I can point out.
Will I purchase it again?
Absolutely.
Rating
5/5