So my mom and my aunt makes Cherry Knobs every Christmas. Since I was born without a sweet tooth I skip all the cookies and cakes during Christmas. Cherry Knobs are the only Christmas dessert that attracts me (other than donuts), may be because it looks pretty. This year I thought to give my mom a hand while baking these cookies. I am very happy with how they turned out to be and will be happier to share the recipe with you guys.
YOU WILL NEED…
8 ounces, weight Flour (all-purpose Flour)
4 ounces, weight Butter, At Room Temperature
2-⅛ ounces, weight Sugar
1 whole Egg, Separated
½ teaspoons Vanilla Essence
3 tablespoons, 1 teaspoon, 2-⅓ pinches Milk, If Needed
2-⅛ ounces, weight Cashew Nuts, Chopped
1 ounces, weight Glazed Cherries
Pinch of baking powder
The procedure
Beat the butter for a while. Add sugar and beat the mixture again. Add the egg yolk and keep beating. Add the vanilla essence and then keep adding the flour gradually. Lastly add the baking powder. Keep kneading until the mixture will turns into a dough. You can add milk if you need too, but my mother usually doesn't. The dough is made.
Make small balls with the dough and dip it in the egg white and then garnish them with chopped cashews and a cherry.
Line them in a baking sheet or a greased tray and bake for 20 mins in a preheated oven at  180ºC.
My first batch took longer to bake (around 25 min), may be because I forgot to preheat the oven. However, since my first batch already did the job of preheating my 2nd batch took 20 mins.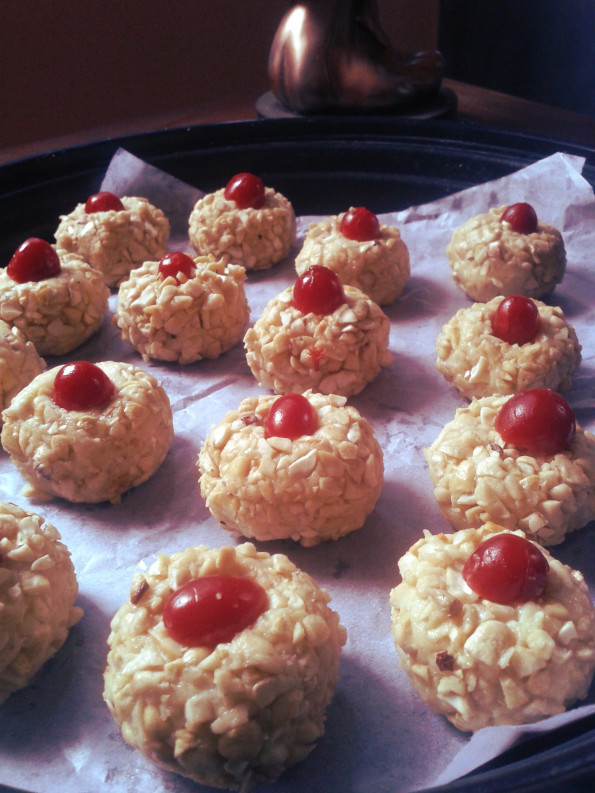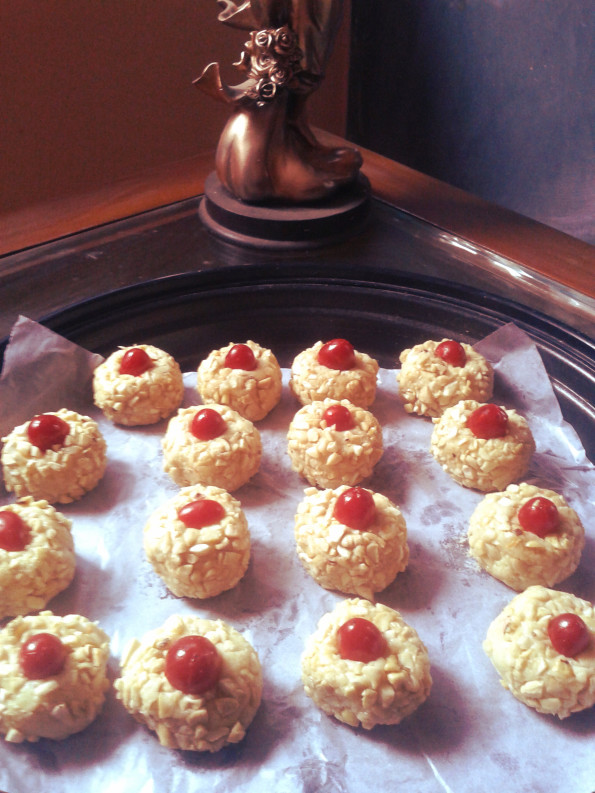 That's how my first batch looked before going into the oven.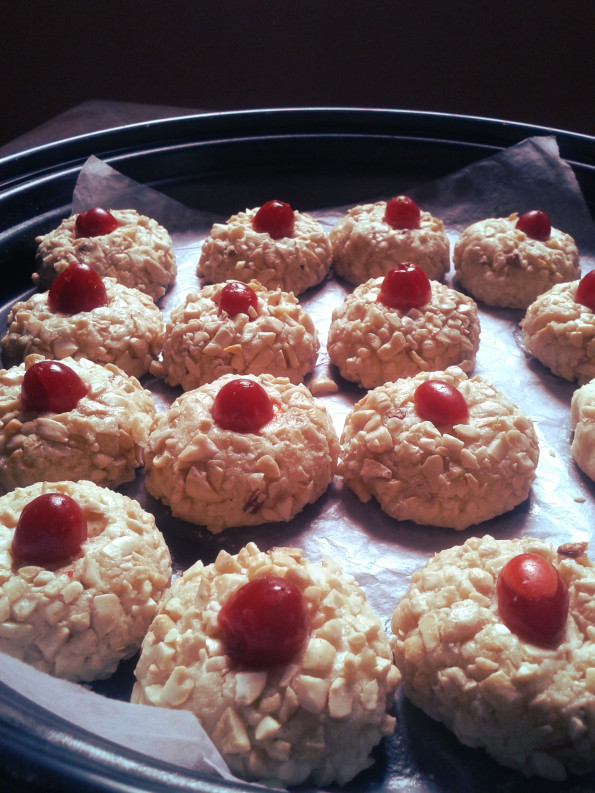 And that's how they looked when they came out. My second batch turned a little more crispier. However, the first batch tasted better.