Technically speaking , the title should be "Many Visits to Eagle Boys Pizza".
I have always complained that the popular Pizzerias in Kolkata  doesn't put enough cheese in their pizza, no matter you are paying for extra cheese or not. I mean seriously! I never visited Naples, but I've always wondered if the tradition Italian Pizzas tasted like the ones we usually get in our Pizzerias.
When the Eagle Boys Pizza opened right next to my flat, I had to visit it as soon as I could. When I first visited the place I was told about the many offers they were running, which included Buy 1 Get 1 free on every Wednesday, 30% off on every Mondays and so on… I was already informed about the first offer from my flatmate . However, I first visited the place on a Monday, and upon arrival they told me that they had 30% off on that day, how cool is that! We ordered a Aussie's Favourite Chicken and trust me, it was heaven. It was the best Pizza I have ever had in my life. The quantity of the cheese was much more than the quantity of any Pizza with extra cheese from our popular pizzerias. I usually tend to throw away the outer crust of the pizza, but this one was soft and crispy at the same time. I am not exaggerating or anything, but it really was that good. Since the place deserved many more visits, we ended up visiting numerous times tasting every single non-veg pizzas and some of the veg pizzas(some even more than thrice). However, not once we have been disappointed while trying out a new pizza. I even dragged my sister down who happens to stay far away from this place because she needed to taste these pizzas and sure enough she loved every single one that she tasted.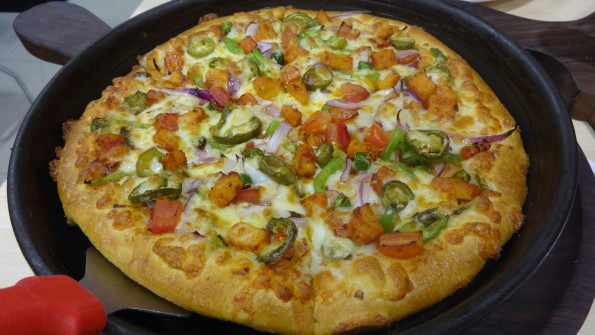 The spicy Chicken Mexicana.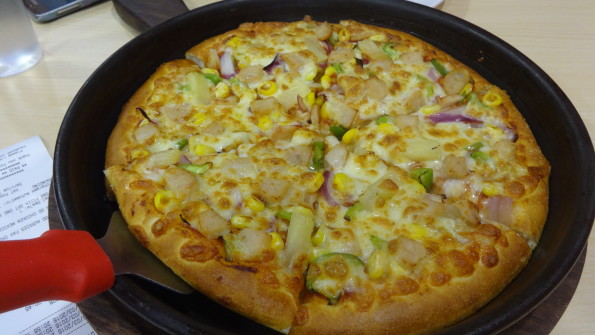 Aussie's Favourite Chicken.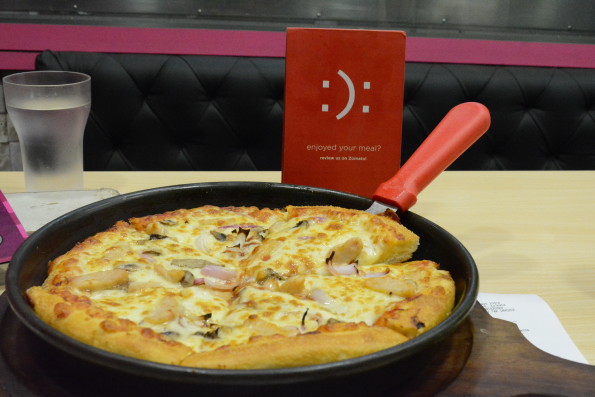 Bondi Chicken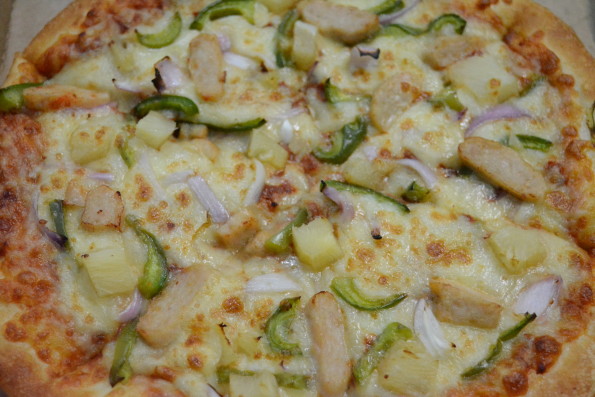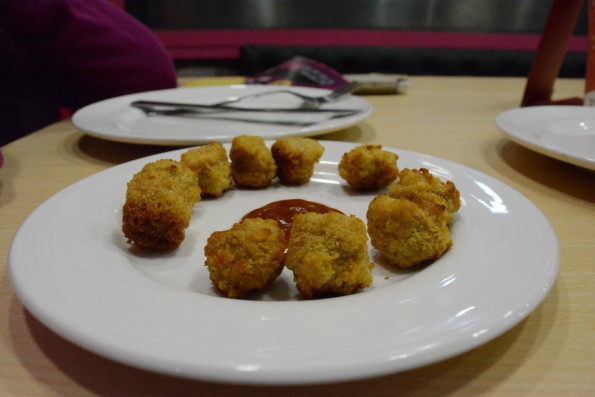 Chicken Nuggets
Price: Reasonable
Ambiance:
You can see for yourself…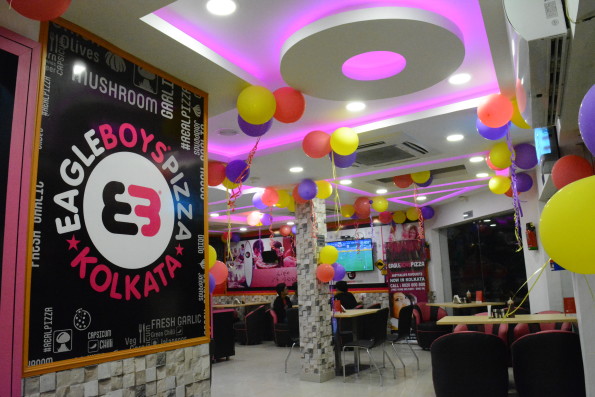 Rating:
5/5