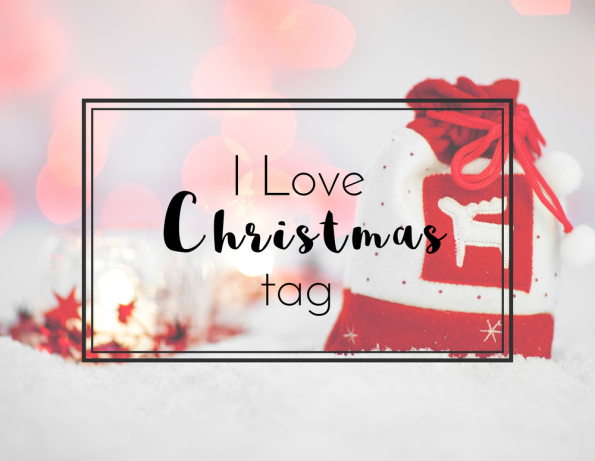 Source: Beauty and the Nature
Hello beautiful ladies… Since you are reading this article, I'll guess you love Christmas as much as I do.
Growing up in an Eastern Country, it's really hard to keep the Christmas spirit alive. I remember days when my grandparents were alive, my neighbors, who also happens to be my relatives, used to gather at each of our houses a day and bake cookies and cakes throughout the advent. Each day they would gather up at one house and bake throughout the evening while the young ones(us) played and played and never got tired. Those days are gone, now nobody comes to bake at anyone else's house. I remember houses filled with guests, everybody used to visit everybody's house. Those days are gone too. Then came the days when our family and my aunt's family(they are our neighbor too) used to get together on Christmas evening. Yes, even that doesn't happen anymore, now we visit each other somewhere during the evening. I am the one person who tries to keep the spirit alive, years after years. May be my love for Christmas is the reason for such long intro 😀 . I should better get moving to the main part of the article: Random Christmas Facts.
1. What is your favorite Christmas Color?
Red, without any doubt.
2. What is your favorite Christmas movie?
The all time Christmas classic 'Home Alone'. I try to watch it almost every single Christmas.
3. What is your favorite Christmas song?
I am a Christmas Carol maniac. I start singing carols from December 1st. My favorite 3 carols  are Joyful Joyful, Joy to the World, Hark the Herald.
4. The most anticipated Christmas Tradition?
Decorating the Christmas tree and setting up the Christmas village, I so love decorating the tree that even writing about it is bringing me immense joy.
5. Is your tree fake or real?
Real, but I don't cut my tree. The tree is in our front yard, right beside where we set up our Christmas Village, we decorate the same tree every single year.
6. PJs of Fancy Dress for Christmas Eve?
We go to the Church on Christmas Eve to attend the midnight mass, wearing the fancy dresses we purchased on the occasion of Christmas.
7. When do you open your presents – on the Christmas Eve or the Christmas Morning?
I receive my gifts from my parents and my sister before Christmas, and they are mostly clothes, most of which I wear to the Church. Gifts from anybody else are opened on the Christmas Eve.
8. Do you believe in Santa? 
I was always very clever as a kid. I always discovered the gifts even before my mom was able to wrap them. But that doesn't stop me from believing in Father Christmas.
9. What is your Christmas wish?
To spend Christmas in a Christmassy place at least once, with my family. And to see the Christmas spirit in everybody.
10. Have you ever build a Gingerbread House?
No, but I always wanted to.
11. What is your Dream Christmas Destination? 
Anywhere they celebrate Christmas in a very traditional way. However, my family prefers staying at home on Christmas surrounded by loved ones, which is cool in it's own way. And since my sister and I stay away from home, Christmas means home  and family to us.
12. Do you like giving or receiving gifts better? 
Both. 🙂
13. Can you name all of the Santa's Reindeers? 
Only Rudolf.
14. What is your favorite christmas meal or treat?
Whole Roasted chicken, yumm!!!
15. Are you a pro-present wrapper or you fail miserably? 
Let's say, I try gift wrapping them while purchasing them.
I am sending Christmas cheer to these Beauties by tagging them to share with us what they love about the Holiday Season. Do check their blogs for some inspirations!
1. Beryllium
2. Royally Rouge
3. My Make Up Life
4. Stormydoos
5. Loving From Berlin
6. Is Mise Niamh
7. Beautifully ME
8. Kaya Mitchell
9. Handmade Dreams of Mine
10. Simply Miah
11. Nicole Lauren Blake
12. Cookie & Dreams
13. Live Laugh Love Your Twenties
14. Starryeyeing
15. Ariana's Beauty Corner
16. Giz-Blog
17. A Vegan In Brussels