So I have got a few requests asking how to take special care of our skin during winter. Even though winter hasn't hit hard in my city yet, I decided to elaborately discuss with you guys how to prep your skin for winter (in case you still are enjoying the fall like me) and also how to take special care of your skin during winter ( in case you are already enjoying the chilly weather like I do when I visit my parents 😀 ) However, a follow up article will be posted during the month of December or January, when winter will hit us at it's hardest.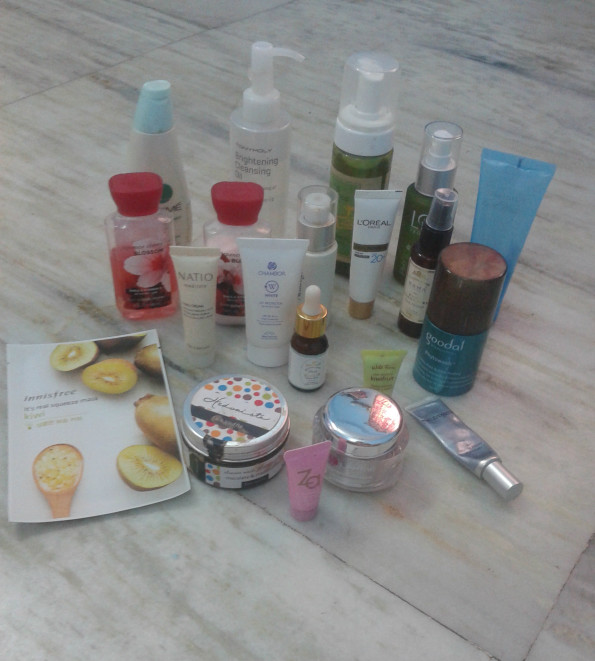 If you live in India you will know that the weather here is not that chilly yet,but you might be already experiencing dry, flaky skin. So this is the time you should be eliminating all the products that doesn't help moisturize or hydrate your skin and replace with the ones that does.
Starting with having a squeaky clean skin…
Cleansing Oil/ Cleansing Lotion: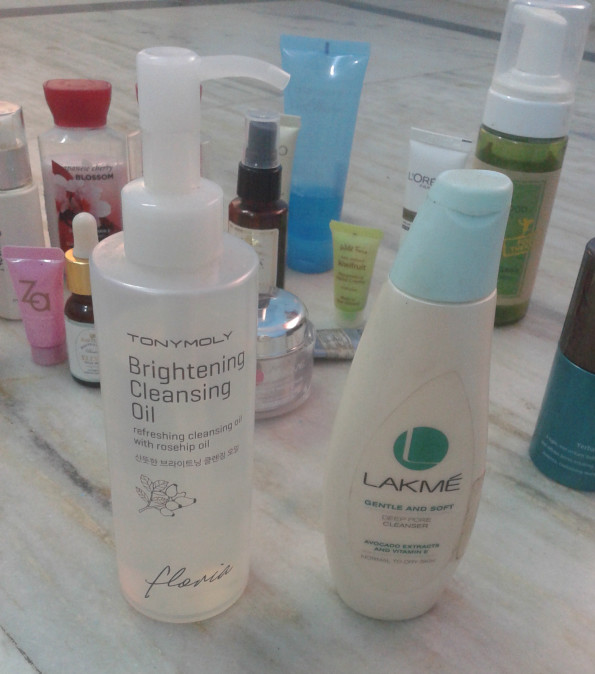 I am a huge fan of cleansing oils. They helps the oil, sebum, make-up and dirt break down and works as a make-up remover as well as a cleanser. Right now I am using TonyMoly Brightening Cleansing  Oil (for review see Trying Out Korean Skincare Products ) . I massage it gently on my skin and wash it off with warm water. The oil takes a white liquidy form when it comes in contact with water and washes off very easily.
If you can't get your hands on any cleansing oil yet you can opt for our very own Lakme Deep Pore cleanser. It takes off the dirt and make-up like a pro. If it wasn't loaded with parabens it would have been one of my favourite products.
Link to purchase cleansing oil: http://sokoglam.com/products/tonymoly-floria-brightening-cleansing-oil
Link to purchase deep pore cleanser: http://purplle.com/product/lakme-deep-pore-cleanser-120-ml?gclid=Cj0KEQiA1dWyBRDqiJye6LjkhfIBEiQAw06ITlwNBsPXkLUnrZe_i8fAlY0EaEpUBkC3fj7mOeuPFSsaAmtd8P8HAQ
Cleanser/ Cleansing foam: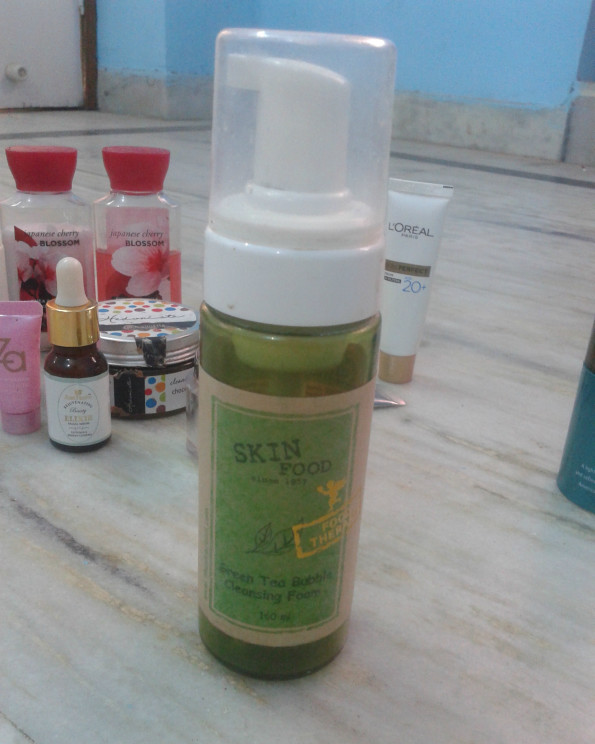 Choose a cleanser that doesn't dry out your skin. Right now I am using Skinfood Green Tea Bubble CLeansing Foam. This particular cleansing foam is for all skin type. We all know that Green Tea products are meant for oily skin type, and this product too, works wonder on oily skin. I have read reviews on the products from Korean Astheticians and they claim that it works on dry skin too, and to my surprise it really did. I have a dry, sensitive skin but still this cleansing foam didn't dry up my skin and instead helped reduce my break out. This bottle will last me a few days more and I am thinking to buy a cleansing foam from Skinfood which is specifically meant for my skin type.
Link to purchase : http://sokoglam.com/products/skinfood-green-tea-bubble-cleansing-foam
Exfoliating: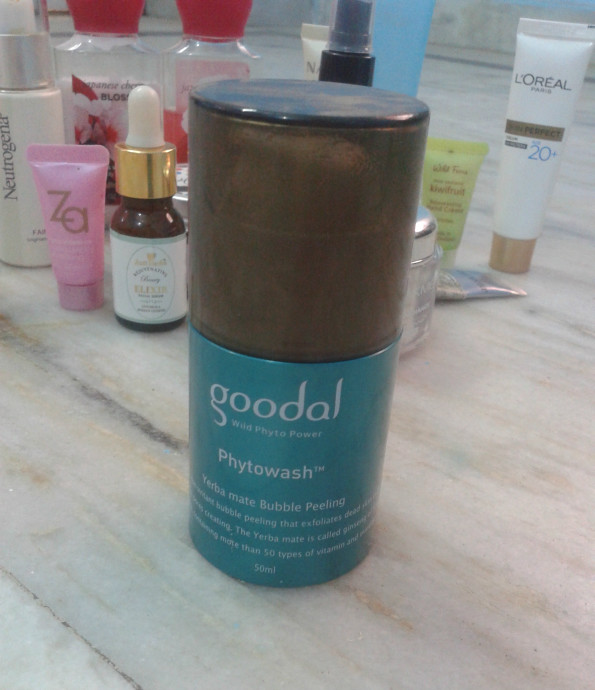 Here comes the most important part. No matter how many products you lather on your skin, it will make no sense if you have dead skins layered on your skin. Exfoliate your skin once a week (not more than that) with an exfoliater that has tiny particles. Stay away from apricot scrubs, they do more harm on your skin than good.
I am using Goodal Phytowash Bubble peeling ( See Trying Out Korean Skincare Products )  which contains tiny granules which sloughs of the dead skin, while the chemical ingredients go deep into the pore and clean out any debris inside the follicle.
You can also go all organic on these step. There's a lot of option when it comes to DIY homemade scrubs. You can mix besan(gram flour) with suji or with cocoa powder, or any recipe from your grandmother, you can mix a little bit of all purpose flour since it does the amazing job of going deep into your pore and literally suck out all the debris. However, nothing's better than a honey and sugar scrub during winter. Remember, ditching all the chemicals once in a while and treating your skin with organic products from the kitchen is the best thing you can do to your skin.
Link to purchase:  http://sokoglam.com/products/goodal-phytowash-yerba-mate-bubble-peeling
Mask: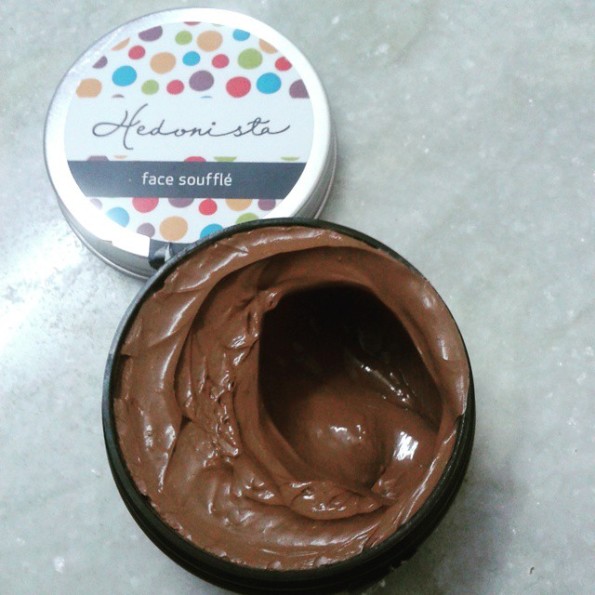 We Indians swears by face masks, mostly the homemade ones. During summer I used besan and tomato juice mask very frequently. However, since besan dries out the skin. I have reduced the frequency to once in a while application.  Even when it comes to my favourite chocolate mask from Hedonista, I have to say the same. A month ago when I was suffering from the horrible break out, I used this mask every other day. This product is loaded with natural anti-oxidants which helps detoxify the skin. It helped me a lot during my break out, reducing the bumps, but as winter approaches am gonna have to limit it's application to once a week.
Link to purchase: http://hedonista.in/collections/scrubs-masks/products/face-souffle
Toner: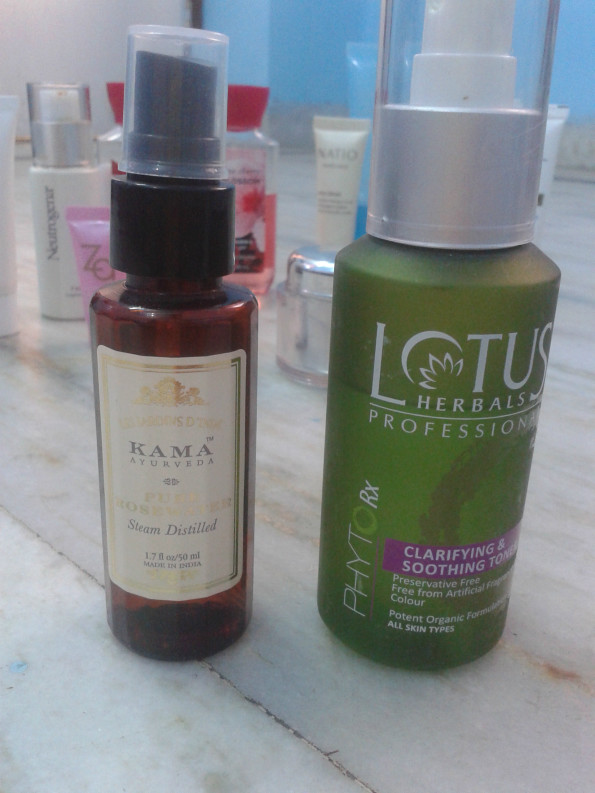 Say no to toners that contain alcohol as they will dry out your skin. Which is all the more reason you should stay away from them during winter. I alternately use Kama Ayurveda Rose Water and Lotus Herbal Clarifying & Soothing Toner. I use the later during my night time regimen, mostly when I am looking for a refreshing feeling or trying to reduce a bump or a pimple, as it contains neem as an active ingredient. I use Kama Ayurveda Rosewater at the morning as a toner and as a mist throughout the day, and sometimes during my pamper evenings. I would suggest trying this one out this winter as it is the only toner I have used which also helps moisturize the skin. And honestly, this is the best toner I have ever used. (Reviewed here Kama Ayurveda Pure Rose Water Review )
Link to purchase rose Water: http://bit.ly/1lJgHPq
Link to purchase Lotus Herbals Toner : http://amzn.to/1Og1MqY
Sheet Mask: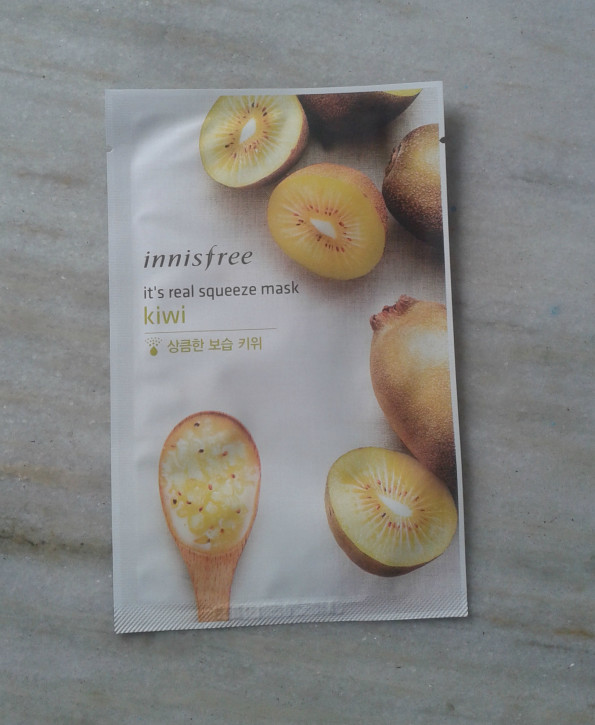 Here comes my favourite step of all time. Just put on a mask, lay down or watch Netflix for 20-30 mins, take it off, pat the excess serum on your skin and your skin will receive a hydration boost that is better than a 1000 rs facial. Recently I am using Innisfree Kiwi mask (review Trying out Korean skincare products III: Innisfree It's real squeeze mask, Kiwi Review) and have ordered a pack of 10 of Etude House Rice mask. I have been using a mask once a week, but during winter I will be using it mask twice a week. Also I might be purchasing masks which are meant for hydration only, like the Etude House Honey Mask.
Link to purchase sheet mask : http://www.amazon.in/Innisfree-Its-Real-Squeeze-Mask/dp/B00P8CHYIG?tag=googinhydr18418-21&tag=googinkenshoo-21&ascsubtag=5447a484-1380-45fb-b34c-f9f29fd114ce
Serum: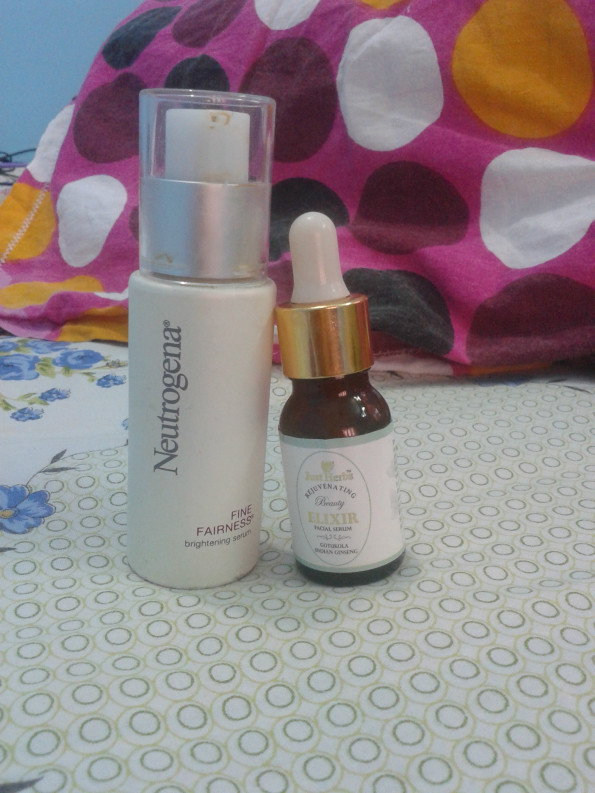 Two of my favourite serums.  While the Neutrogena Fine Fairness Brightening Serum gives my skin a radiant glow,  Just Herbs Exilir Facial Serum hydrates my skin and helps restore the moisture balance. I have been using both the serums alternatively but as winter approaches I will be sticking to the Just Herbs Serum as it gives my skin better hydration.
Link to purchase Neutrogena Fine Fairness Brightening Serum : http://purplle.com/product/neutrogena-fine-fairness-serum-30-ml?gclid=Cj0KEQiA1dWyBRDqiJye6LjkhfIBEiQAw06ITrBhyQL4yKWe9fRvdmEZ23-49_XOq53JUK4lVhCRRBEaAmVv8P8HAQ
Link to purchase Just Herbs serum : http://justherbs.in/product/gotukola-indian-ginseng-rejuvinating-beauty-elixir-coming-soon/
Eye Cream: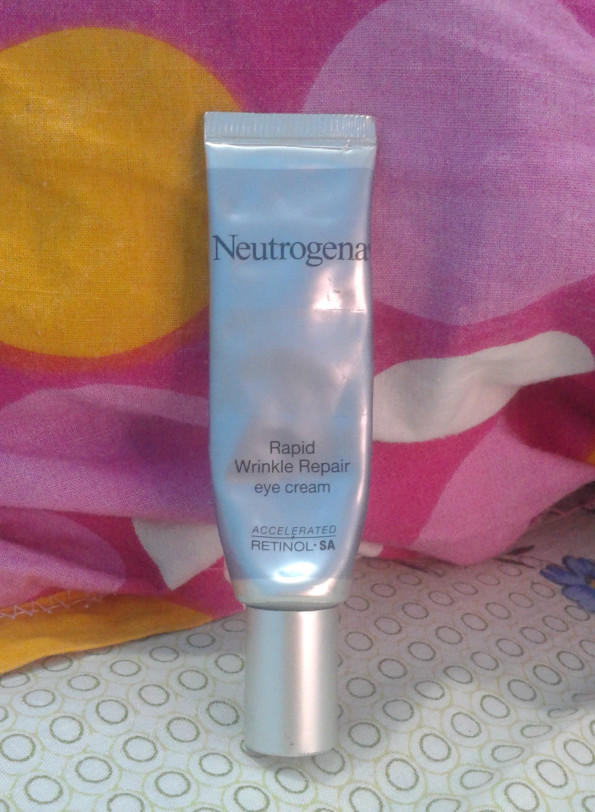 As you enter your 20s there's no escape from this step. If you aren't already using one, it's time already you start using it before getting your wrinkles.
Link to purchase: http://purplle.com/product/neutrogena-rapid-wrinkle-repair-eye-cream-14-ml
Nigh Cream: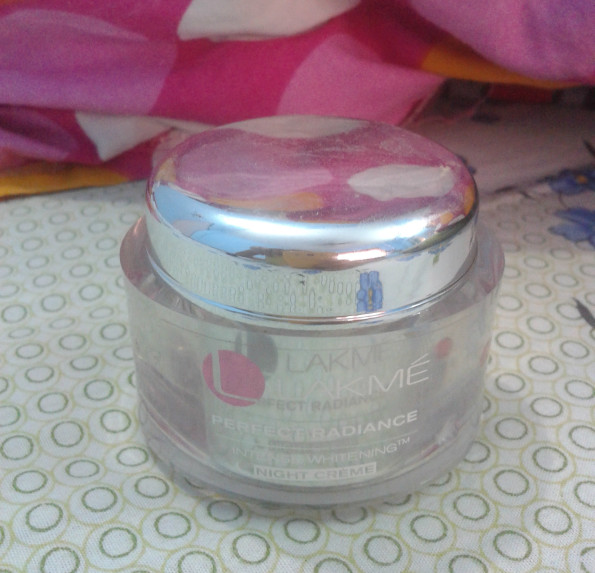 Here comes the irreplaceable step.  Night creams nourish your skin and treats your skin while you are asleep. DO NOT skip this step. My all time favourite night cream is the one from Kama Ayurveda and will be repurchasing it real soon. Till then I will be using Lakme Perfect Radiance night cream which really great, except forthe fact that it contains parabens.
By the time winter hits hard I will be including a sleeping pack in my regimen. So wait for my follow-up post, 😀 it will be much more interesting.
Link to purchase: http://www.amazon.in/Lakme-Perfect-Radiance-Intense-Whitening/dp/B008KH509Q?tag=googinhydr18418-21&tag=googinkenshoo-21&ascsubtag=5447a484-1380-45fb-b34c-f9f29fd114ce
Moisturizer/Day Cream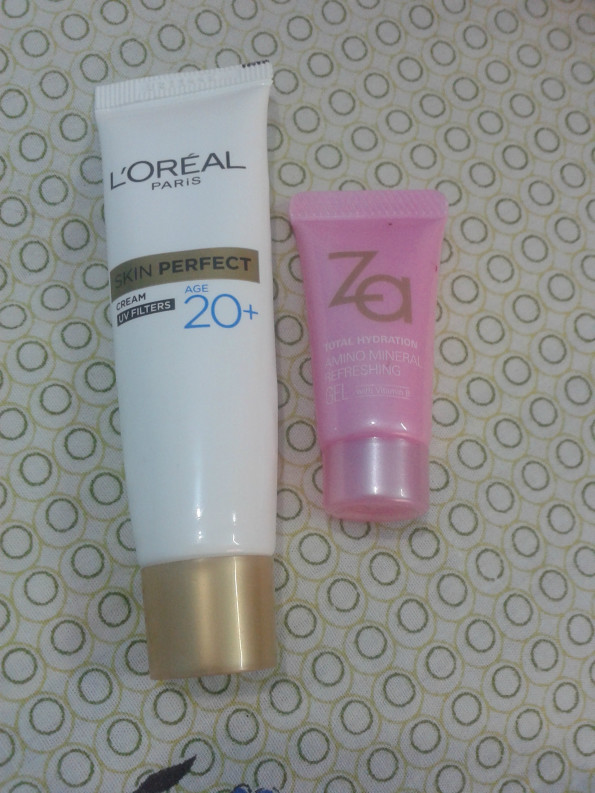 Day creams are as important as the night creams. While night creams mainly focuses on treating the skin throughout the night, day creams has the added benefit of SPF. However, while choosing a day cream for the winter, choose a day cream that moisturizes the skin well. Throughout the fall I have been using the L'Oreal Paris Skin Perfect range. It works well on my irritated skin, visibly reducing the bumps, but it sucks when it comes to hydration, it feels like a typical fairness cream which I absolutely dislike. So for winter I will be purchasing the full-sized version of the Za Total Hydration Amino Mineral Refreshing Gel which I received with last month's My Envy Box. It is the best moisturizer I have used  till date. It gets absorbed in my skin instantly, giving my skin the perfect hydration. It is one of those super moisturizers, which moisturizes your skin without making it oily. The fact that I haven't already purchased the full product is because it contains parabens, and I am still hoping that I'll be able to find an equally good moisturizer that doesn't contain parabens. 😀
Link to purchase l'Oreal Paris Skin Perfect: http://www.amazon.in/L-oreal-Paris-skin-Perfect-anti/dp/B013WFNNLC?tag=googinhydr18418-21&tag=googinkenshoo-21&ascsubtag=5447a484-1380-45fb-b34c-f9f29fd114ce
Link to Purchase Za Amino Mineral : http://www.nykaa.com/za-total-hydration-amino-mineral-refreshing-gel-50gm.html?root=search&searchterm=Za%20Total%20Hydration%20Amino%20Mineral%20Refreshing%20Gel%20&type=product
Sunscreen: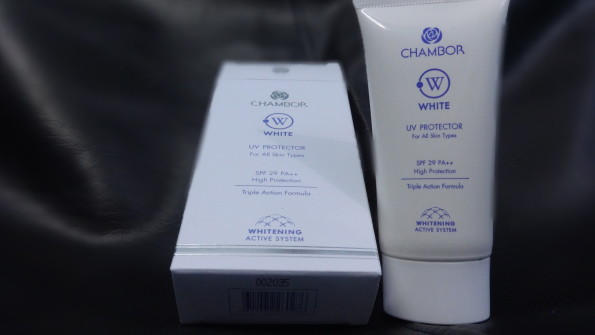 DO NOT SKIP THE SUNSCREEN BECAUSE IT'S WINTER. The UV rays are as harmful during the winter as it is during the summer. I would suggest opting for a physical sunscreen rather than a chemical one. Right now I am using Chambor White UV Protector. This one contains SPF 29, which I am not satisfied with. I usually opt for the ones containing SPF 50, like the Avene High Emulsion Sunblock. Since this one contains less than SPF 30, I make sure to finish it up with a pressed powder that contains SPF too.
LIPCARE
Lip Scrub :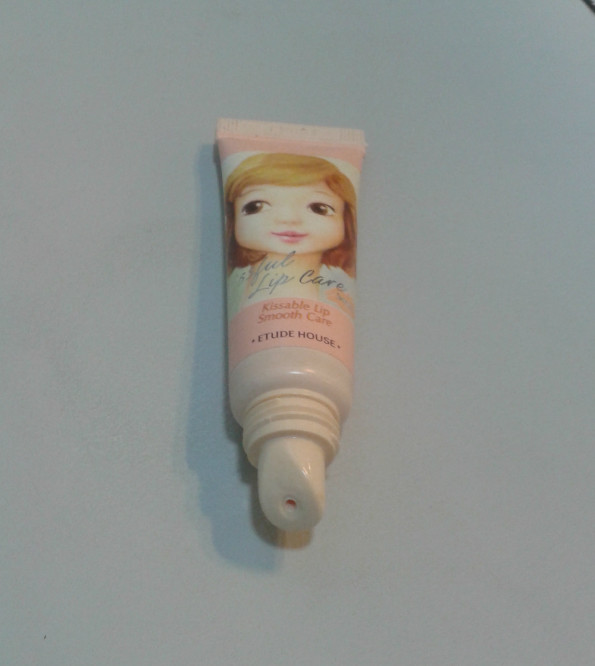 We all get chapped lips during winter. My solution is scrubbing your lips once a week. With the dead skins from your lips removed, you'll be having less less flaky skins on your lips, hence no chapped lips. I am using Etude House Kissable Lip Smooth care and I love, love, love it. You can read the review here http://beautifullyme.in/index.php/2015/09/15/trying-korean-products-ii-etude-house-lip-scrub/.
Link to Purchase : http://www.amazon.in/Etude-House-Kissful-Scrub-0-35oz/dp/B00FKUGOMS
Lip Balm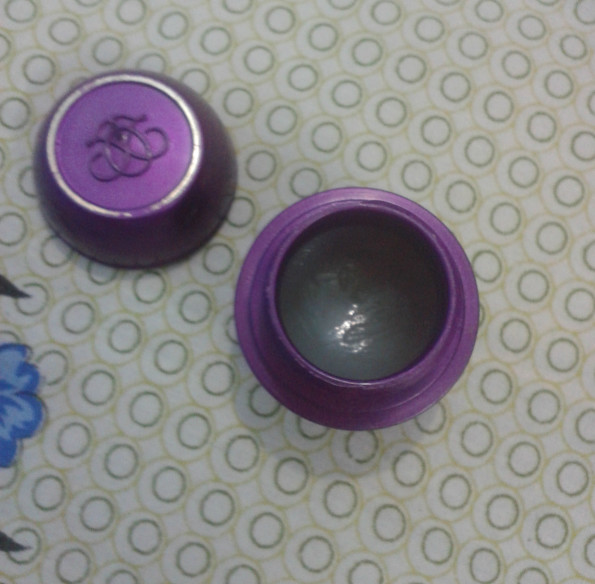 I am in love with the Tender Care balm from Oriflame. I have been using it since 3-4 years and I swear by it. Whenever I order it, I order 3, I keep one in my handbag, one beside my pillow and one goes to my sister. It comes in a various flavor, chocolate, coconut, cherry and a few more, including a plain flavorless one. I have used all of them and loved every single one. This one is  blackcurrant and my most favourite among all the flavors. The scent is mild and reminds me of my favourite gelato:  blackcurrant 😀
Apart from keeping my lips kissable 24/7 , it also magically reduces rashes and irritated skin. I use it during summer, winter, fall, spring… I mean through out the year.
Body:
Shower Gel: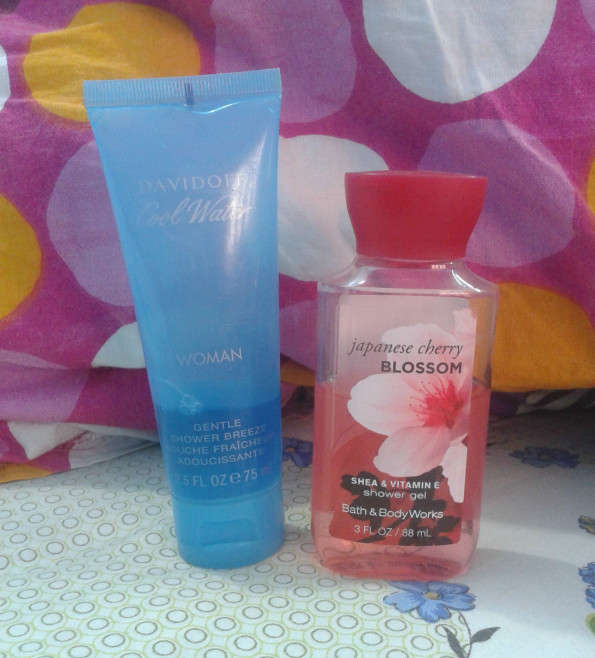 Choose a Shower Gel that doesn't rip off the natural moisturizer of your skin leaving it dry. These too buddies have been doing their job right throughout the fall. I use them alternately depending on my mood. There are days when I crave a mild sweet scented bath, and there are days when I look for a refreshing shower.
Link to purchase: http://www.amazon.in/Bath-Body-Works-Japanese-Blossom/dp/B00X0UNQ9E?tag=googinhydr18418-21
Body Lotion: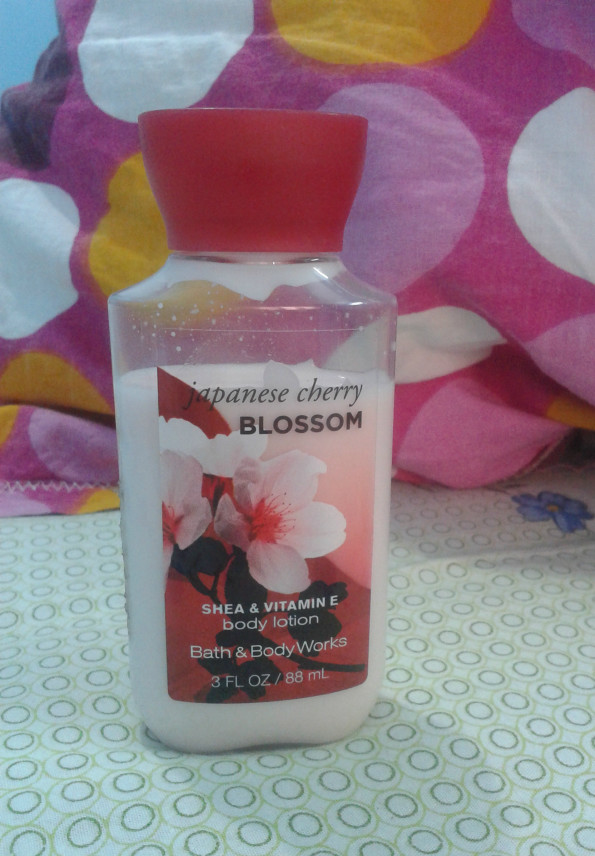 I suppose everybody is already well introduced with this step.
Right now I am using Bath & Body Works Japanese Cherry Blossom Body Lotion and I just hope this travel-sized pack lasts me through this winter. If Bath & Body Works was easily available in India, I would never use another Body Lotion
Last but not the least…
Link tp purchase: http://www.amazon.in/Bath-Body-Works-Japanese-Blossom/dp/B00U78ANSY?tag=googinhydr18418-21
Hand Cream: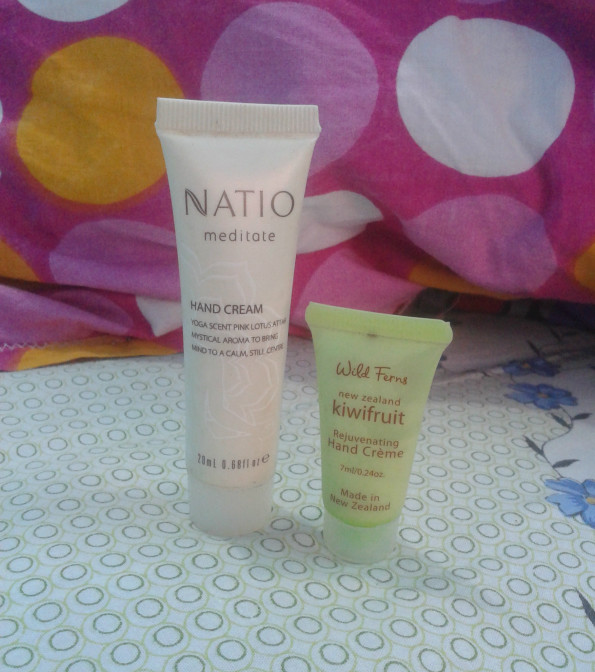 Because every winter my hands (mostly my fingers) look dark. I don't know why but these happens every single year. I received these two samples with My Envy Box and saved them for the winter to find out if they can prevent my hand from turning dark.
So this is how I have been preparing my skin for the winter and the regimen is not as lengthy as it looks, trust  me.  Even if it is, it will be  worth it. After all who doesn't want a healthy glowing skin?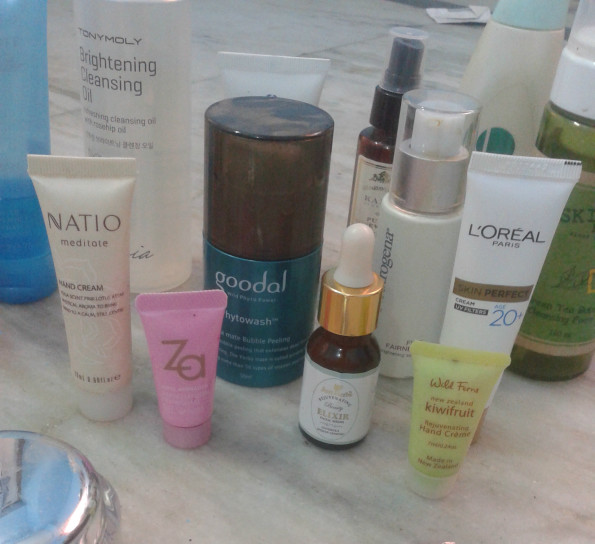 So go ahead an indulge…