Hi guys, today I received my October Envy Box I am soooo excited to share with you guys what I received this month. I knew that something magical is gonna come within the box this month as this is their second anniversary box and I must say I am not disappointed.
When I first opened the cardboard box I was guessing the color of the box but to my disappointment I got a peak of a white colored box. But then I got the whole box out and I was like "OMG! This is the best box ever!"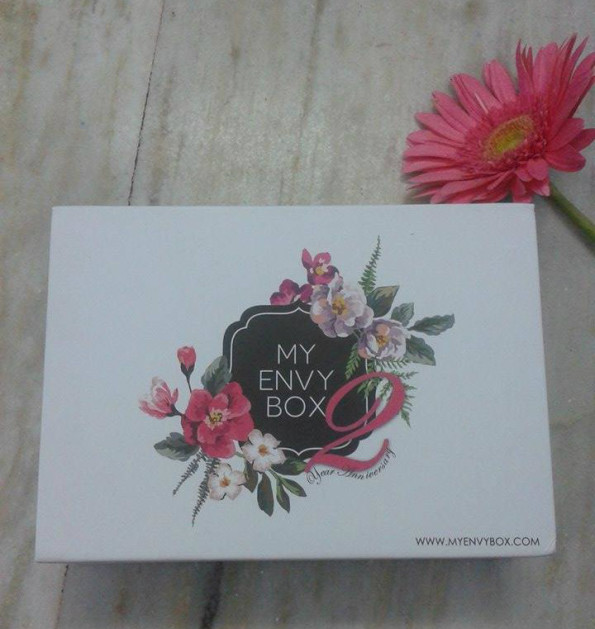 See what I am talking about?
And then I opened it. Again… "OMG! This is the best box ever", only this time, louder. 😀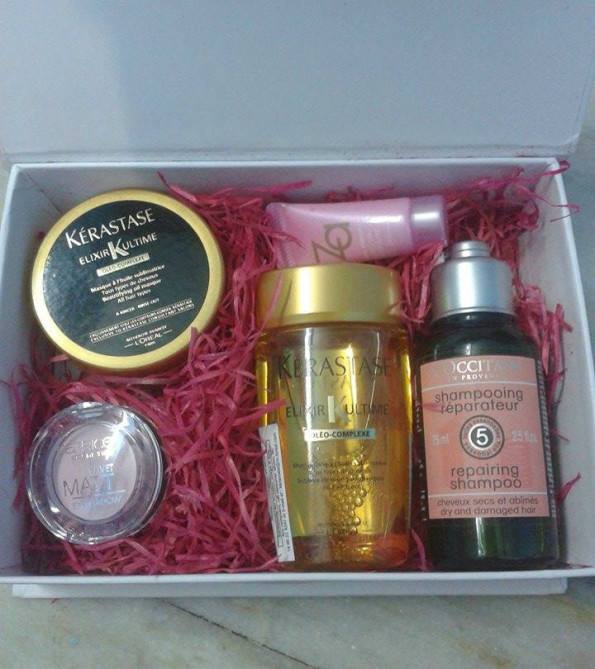 Here's what I got:
Kérastase Elixir Ultime Sublime Cleaning Oil-Enriched Shampoo: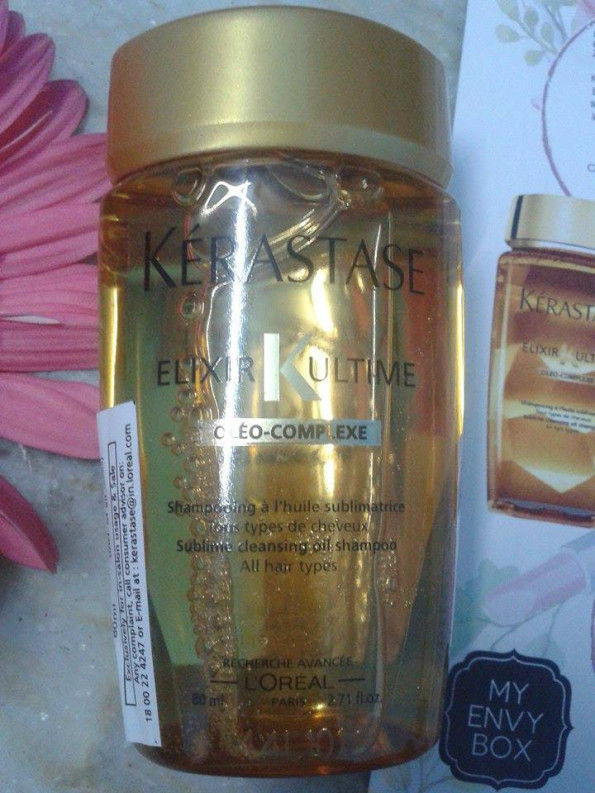 I have always loved Kerastase products. This Paraben and Silicon free shampoo contains four precious oils viz. Pracaxi, Argan, Camelia & Maize. I have got a 70ml travel size pack which I doubt will last till my next tour (you know why).
Price: 70ml for 750
Kerastase Elixir Ultime Masque 75ml Rs 1350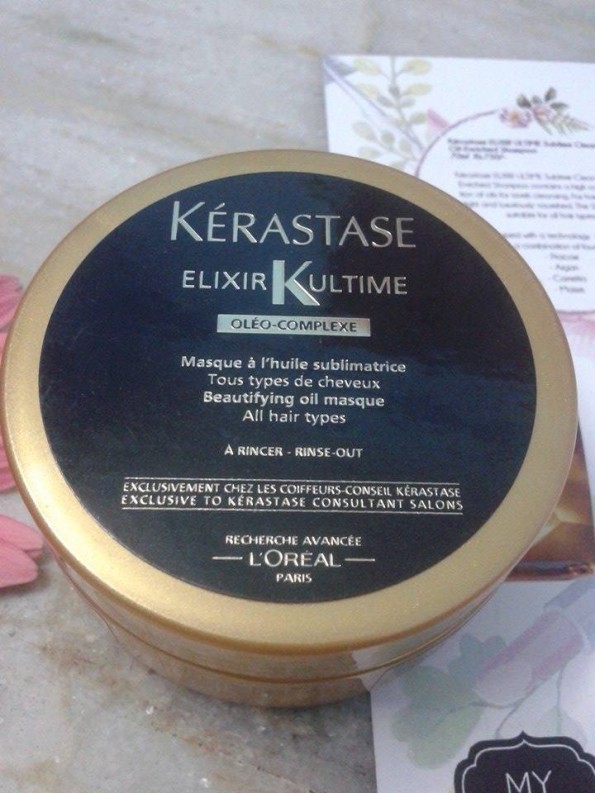 What can I possibly say except for 'wow'?!I hopped into the shower as soon as I received this box and I can't help but continually stroke my hair while I am writing this review. This product alone makes the whole box more than worth it. This product is the reason you should book your October Envy Box in case you haven't. I mean really…
L'Occitane Repairing Shampoo 75ml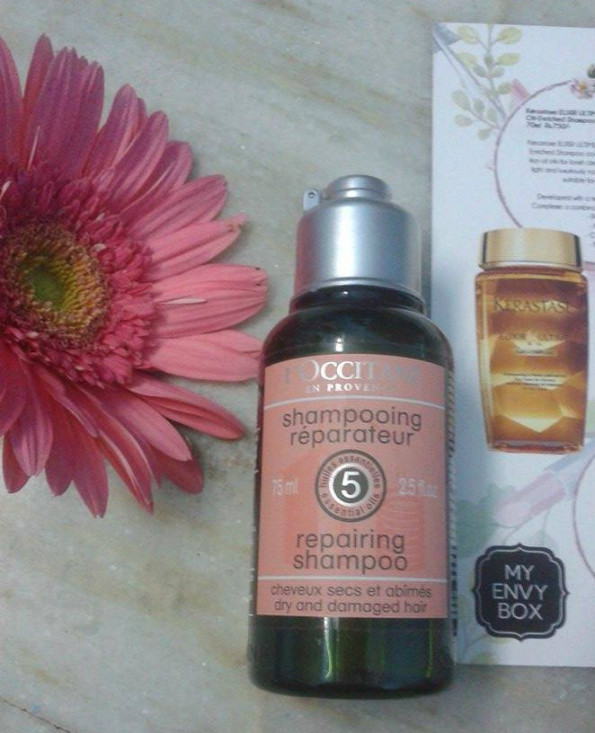 Another much loved shampoo.
I've been meaning to purchase this very shampoo for a few months now but tend to forget every time I shop and again My Envy Box read my mind. In the information card the Shower Cream is mentioned instead of this shampoo and I'm glad that they made the switch. Since it's missing from the information card I have no idea of the actual price of it.
Catrice Velvet Matt Eyeshadow 3.3gm, full size in Shade Pink-Up Girls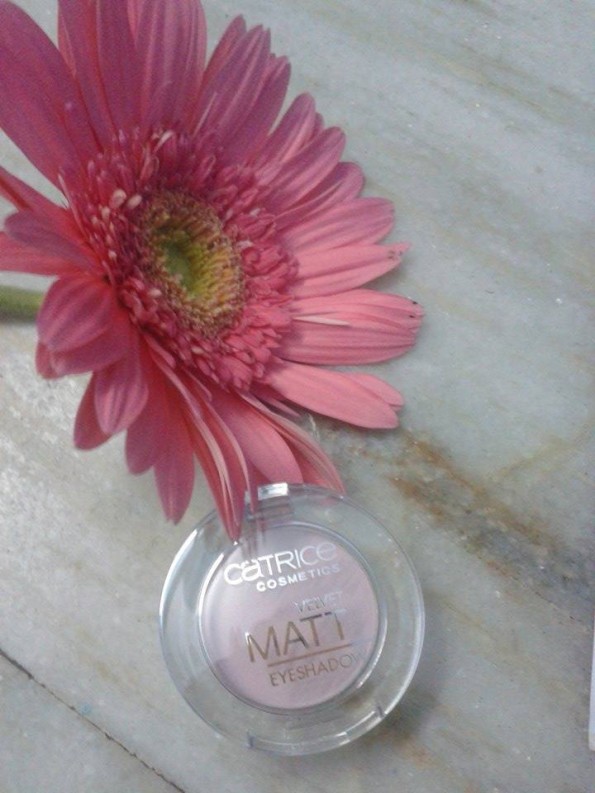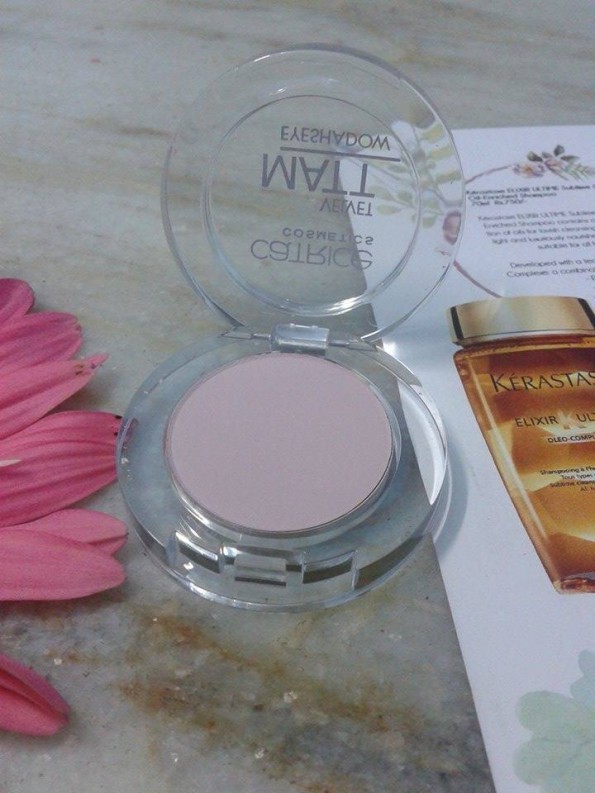 I was way too excited when I realized that there's an eye-shadow inside the bubble wrap. I LOVE when i receive eye-shadows with My Envy Box,  but to my major disappointment I uncovered the light pink eye-shadow. I usually stay away from light shades. Personally, I prefer darker shades and this one will look terrible on my wheatish skin. Probably will go to my sister.
Za Total Hydration Amino Mineral Refreshing Gel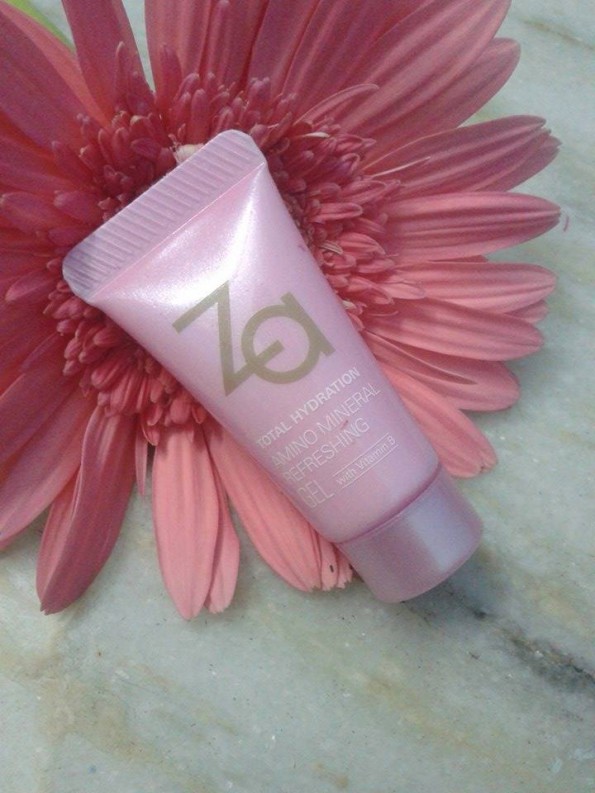 Whenever I receive a tiny sample, I put it in a pouch which I carry with me whenever I visit home. My visit usually lasts less than two days, and I visit every once a month. So this samples are one of the most useful products for me. ( And by that, I am not saying that I would prefer tiny samples instead of full-sized products 😀 )
So this is what I received with My Envy Box. If you haven't already ordered yours, you can order it from here
http://www.myenvybox.com/products/my-envy-box-subscription—1-month/pages/shop/my-envy-box-subs
Happy Envying 🙂