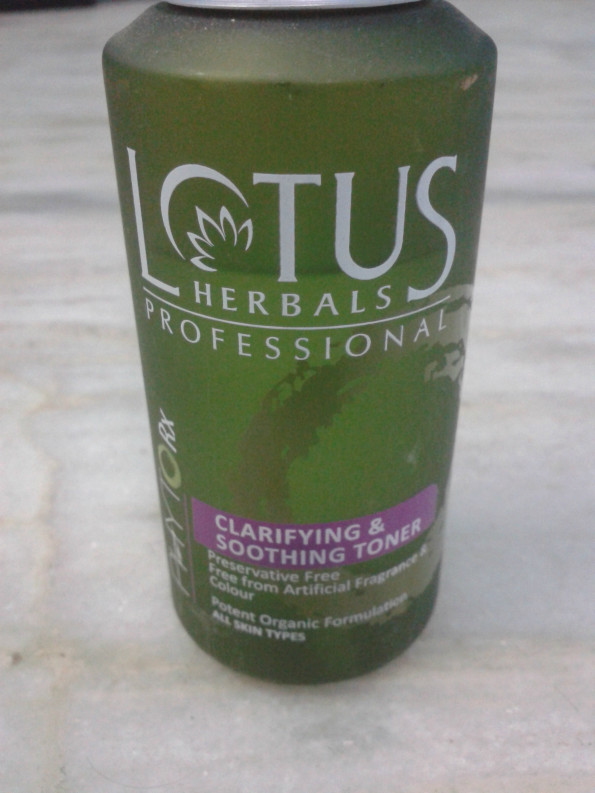 Toner plays a very important part in skincare. It balances the pH level and prepares your skin to accept the bounty you are about to heap on. I have long been searching for a good alcohol-free toner and picked it up from a recent trip to the parlor.
What the company claims about the product?
PHYTO-Rx Clarifying and Soothing Toner is made with the purest and most potent holistic plant extracts that calm, revive and hydrate the skin with pure botanical waters. This unique formula instantly invigorates while restoring essential moisture for healthy-looking skin.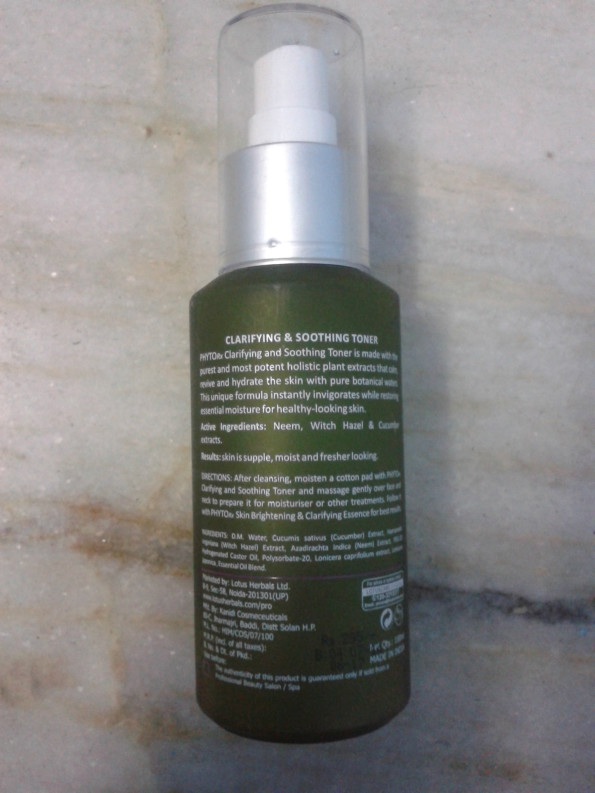 Active Ingredients of Lotus Phyto-Rx Clarifying and Soothing Toner:
Neem, Witch Hazel Extract, Cucumber
Results: Skin is supple, moist and fresher looking.
Packaging: 
The toner comes in a green colored glass bottle which makes it look really cool but hard to carry.
My experience with Lotus Phyto-Rx Clarifying and Soothing Toner:
We'll, I have never come across any Lotus Herbal product which I didn't like.  The toner fulfills all the claims that it does. It is directed to apply the toner using a cotton pad but I prefer using my hands to apply any toner. The skin tingles a little immediately after application but that can be ignored. The toner gives a refreshing feeling post application and doesn't break me out. After a few application I woke up to a more even out skin,
Likes:
Alcohol free
Refreshing
Cool Packaging
Dislikes
Would I recommend it?
Thou shalt use an alcohol-free toner, so thou must try out Lotus Phyto-Rx Clarifying and Soothing Toner. 😀
Rating:
4/5