Hi guys, today am going to review three products from the L'oreal Paris Skin Perfect range.
L'Oreal Paris Skin Perfect Pimple Reduction and whitening facial foam, L'Oreal Paris Whitening Cream Cream for 20+ and L'Oreal Paris Anti-Fine Lines+ Whitening 30+.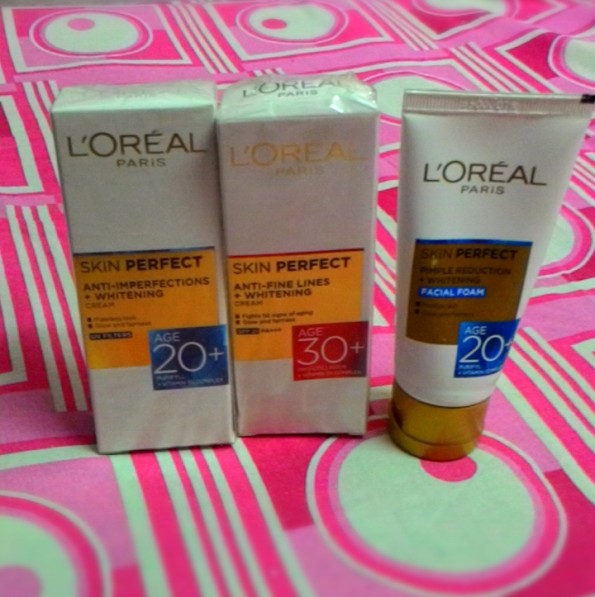 Typically I avoid skin whitening products as they are a bit harsh for the skin and can irritate and damage the skin on a long run. I opt for brightening products instead, which rejuvenates the skin and gives it a natural radiance. However, I picked up these products, mainly because I was curious,
The first two products claim to reduce pimples and the last one has anti-aging agents. Even though I never suffered from pimples or acne I experienced a major break out a few months back and the weird bumps doesn't seam to go away, so I thought to give these products a try…
So here's my experience using these Products…
L'Oreal Paris Skin Perfect Pimple Reduction And Whitening Facial Foam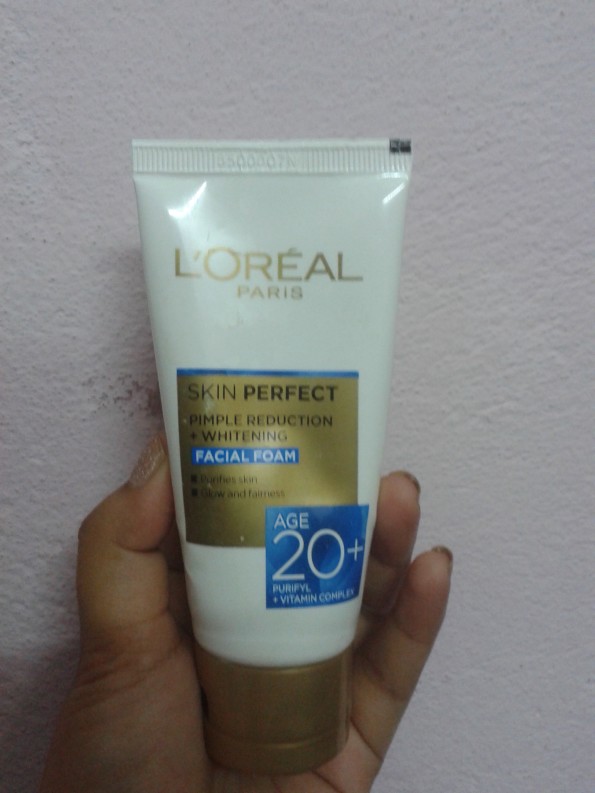 I pretty much like the packaging of the tube. The facial foam has a pearly white effect and the consistency is mousse-like. Only a pea-size amount is enough for one use. I am not sure whether I should thank the facial foam or the cream but my bumps almost disappeared after a single use of the face wash and the cream.  I have combination to dry skin and this baby didn't dry my skin up.
L'Oreal Paris Anti Imperfections Plus Whitening Cream for 20+ Review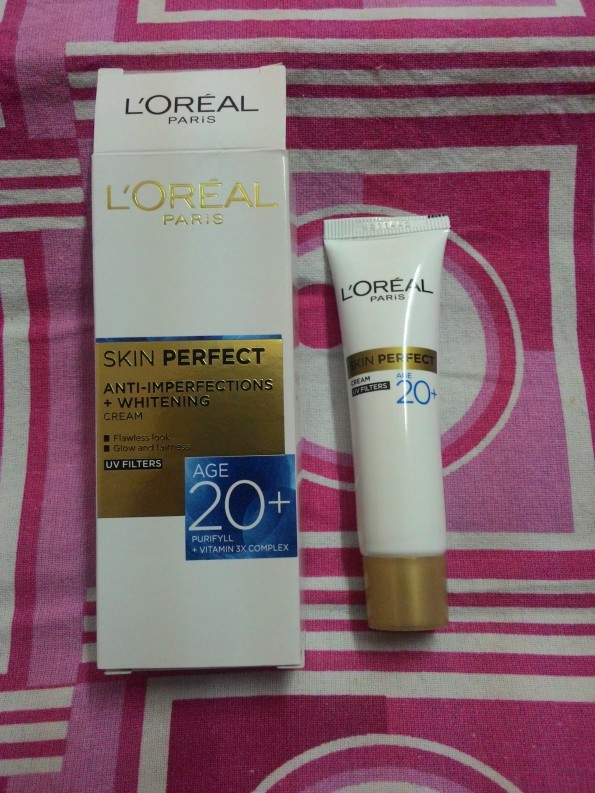 I am in my mid twenties and I decided that instead of spending a fortune on anti-aging treatments when I hit my 30s and have already ruined my skin. I will start my anti-aging treatment from now on, because protecting yourself from illness is better that treating it, hence this cream.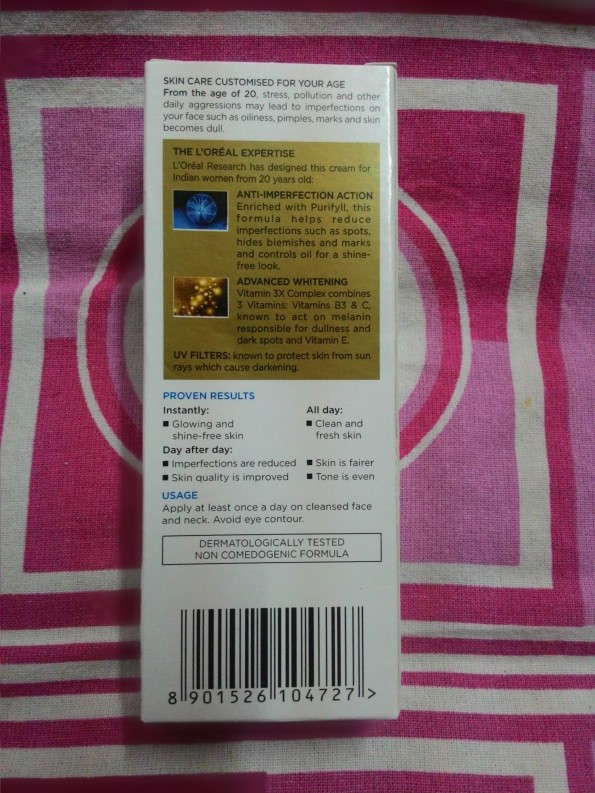 Ingredients: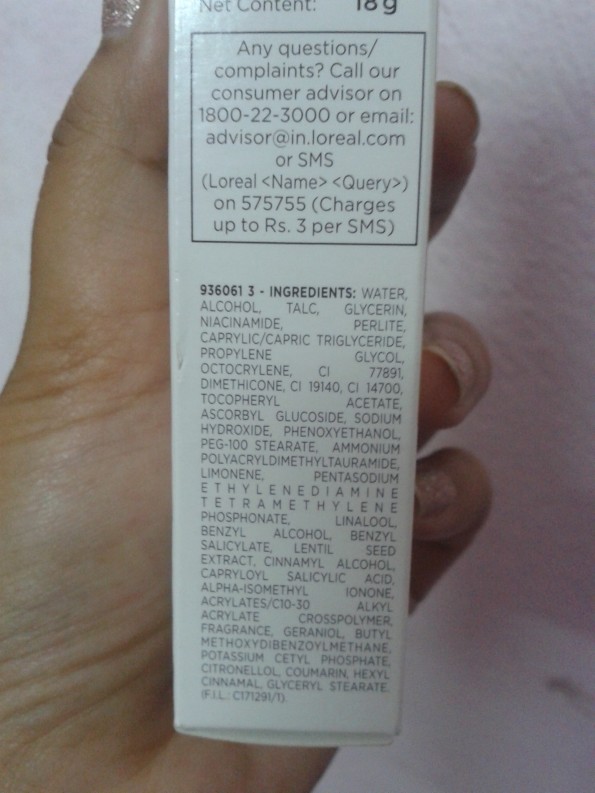 The packaging is extremely classy and travel friendly. Taken to the fact that I travel home once a month, this cream is very convenient for me to carry.
What amazed me the most is the cream's absorption ability. It glides on the skin very easily covering the imperfections and blemishes. I'm not sure about the moisturizing ability of the cream but it sure does give the skin a soft and subtle look. I might sound ridiculous but to me it worked kindda like a CC cream, minus the SPF. The cream does claim to contain UV filter but the presence of Zinc Oxide or Titanium Dioxide might have impressed me a little more.
Like I already said this beauty might have reduced the bumps on my cheeks after a single application, and I am looking forward to see more miracles as I  put this product in my morning skincare regimen.
L'Oreal Skin Perfect Anti-Fine Lines + Whitening 30+ Cream Review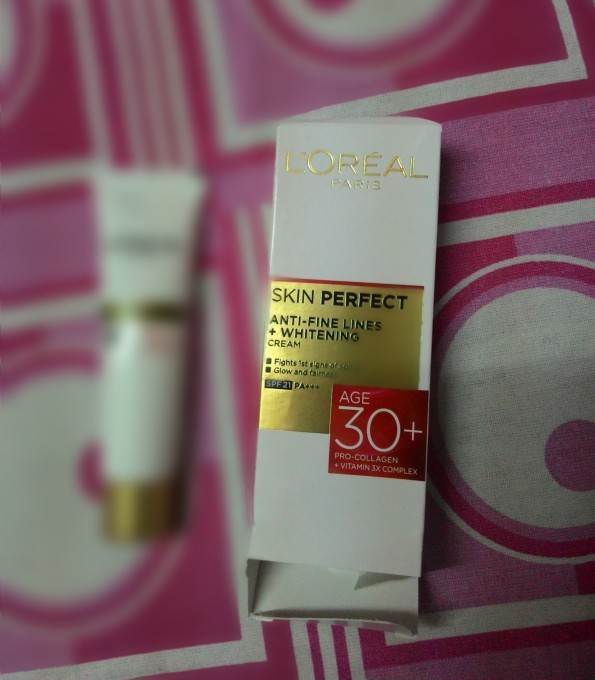 Needless to say, I bought this one for my mom who is already in her 50s, I was actually looking for the 40+ cream which was unavailable at the store at that moment, so I bought the 30+ instead.
Since I haven't used this product myself I won't say much, except for the fact that it contains  Titaniaum Dioxide, which means it contains organic sunscreen which is extremely cool. I am really happy that it contains SPF 21 since my mom never bothers to put her sunscreen on. As for fine line and wrinkles, I guess purchasing 30+ instead of 40+ was a mistake, but it might work well on the beauties who are in their 30s.
Overall, I pretty much liked the L'Oreal Paris Skin Perfect range. I might not repurchase them as I prefer staying away from skin whitening products, but I might recommendthem to anyone who is looking for a change in their skin care regimen, or who are looking for a quick fix to the bumps on there skin. I think this range is worth a try.
Rating:
3.5/5