Hi guys, this is my first Fab Bag ever and I eagerly waited to receive it. The delivery took a little too much time but what I received was worth the wait.
The products came is a sparkly Maroon pouch which I really liked…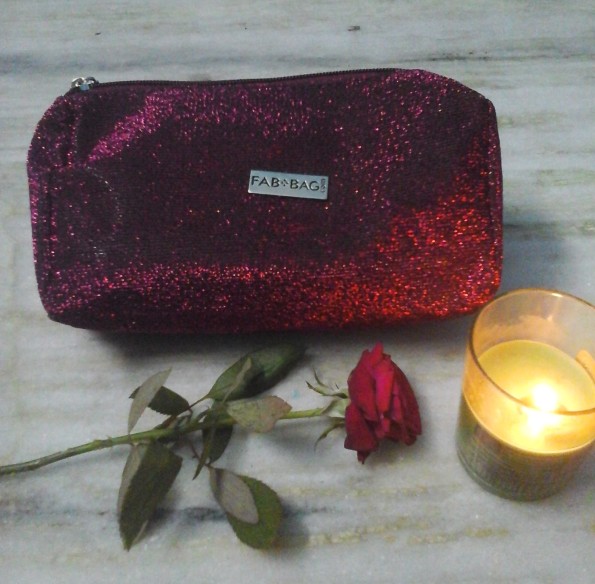 Let's take a look at the inside of the bag…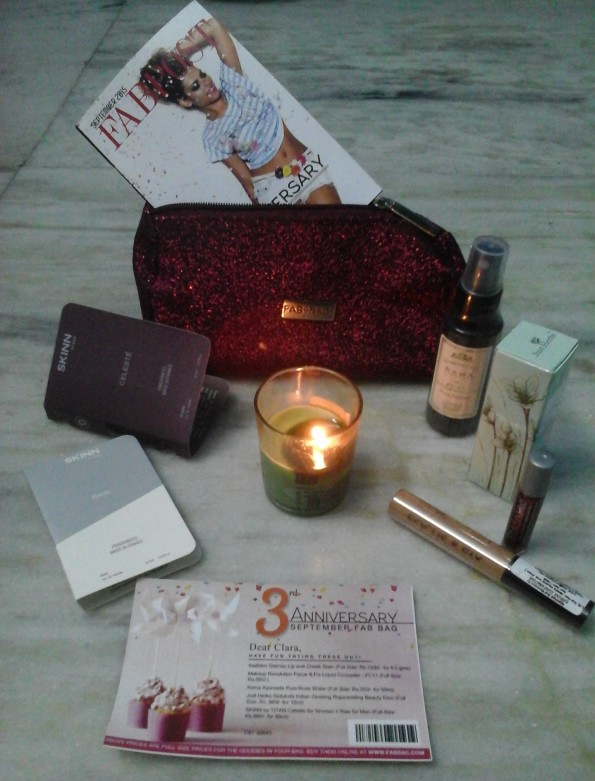 Kama Ayurveda Pure Rose Water: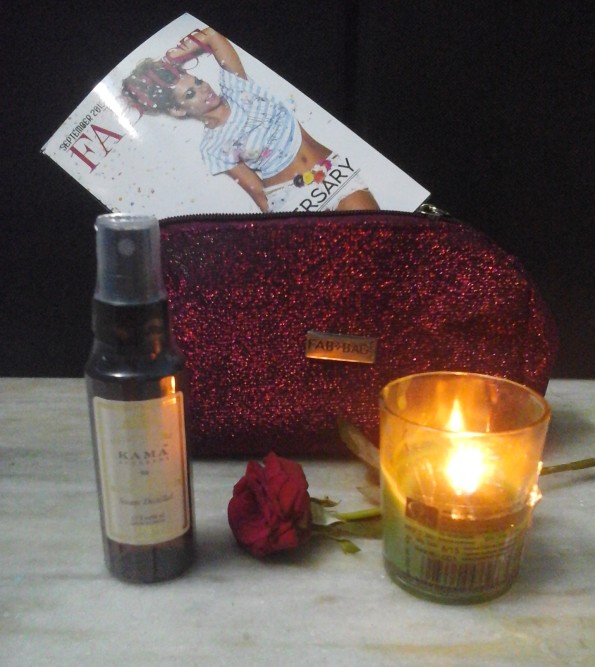 My favourite product from the bag. I am a sucker for alcohol free toners and here it is, a full sized bottle of this amazingly scented distilled rose water. Since I am always looking for alcohol free toners and facial mists, and this beauty works as both, it's totally going into my daily skincare regimen. Also Kama Aurveda happens to be one of my favourite brand so you can understand my love for this products.
Price:250 rs for 50ml.
Makeup Revolution Focus and Fix Liquid Concealer: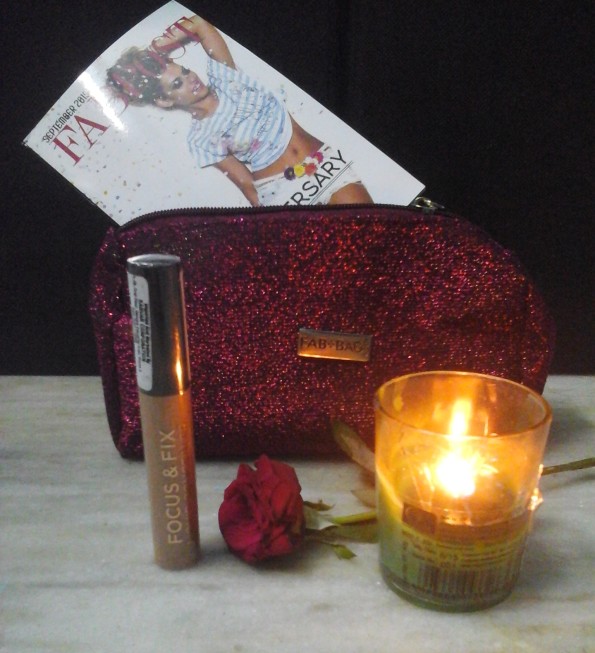 I got it in the shade FC11 which is really dark for my skin tone. This high coverage liquid concealer has a creamy formula and it provides a long-lasting natural finish.
Price:550rs
Just Herbs Gotukola Indian Ginseng Rejuvenating Beauty Elixir: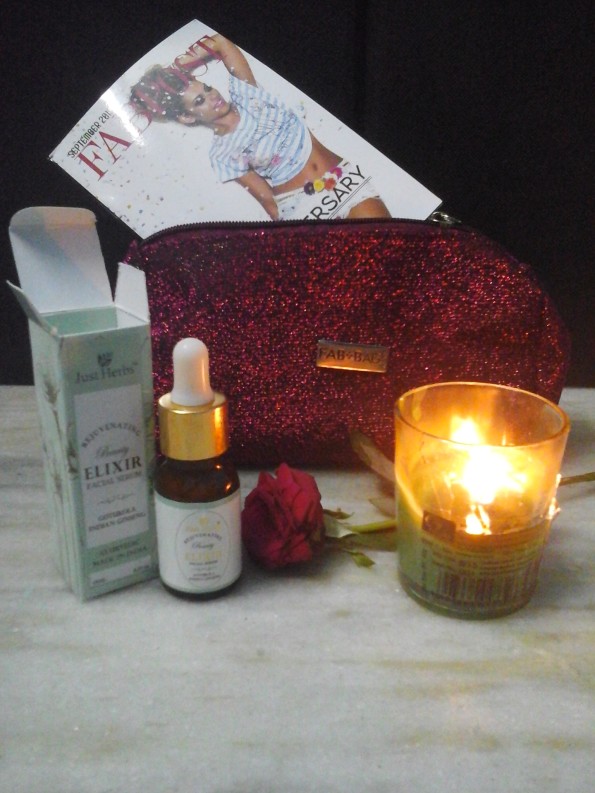 Another full-sized product, which happens to be a serum. Can I ask for more?
If you guys have read my article on the 12 step Korean Skin Care Regimen you'll probably understand my love for serums and yes, I'm gonna review this one real soon.
Price: 985rs for 15 ml.
theBalm Stainiac Lip and Cheek Stain: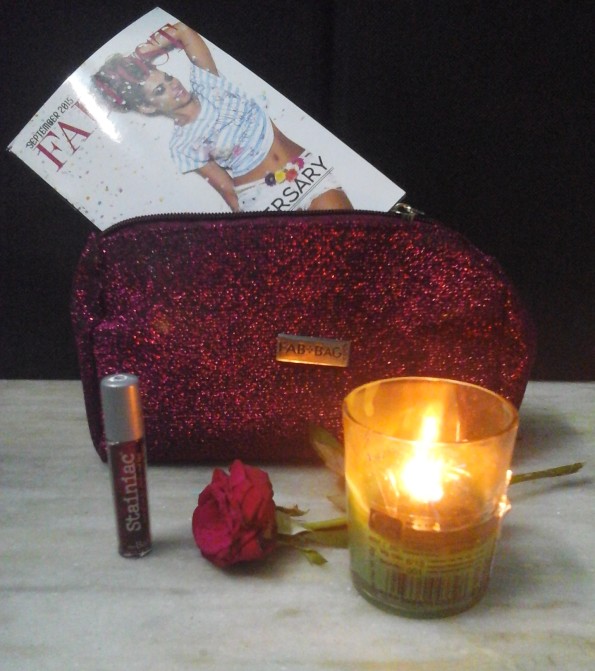 I received the chic stain in a pretty pink colour with a purple undertone. The sample will last for around a week.
Price:1200 rs for 8.5 gm.
SKINN by TITAN EDP: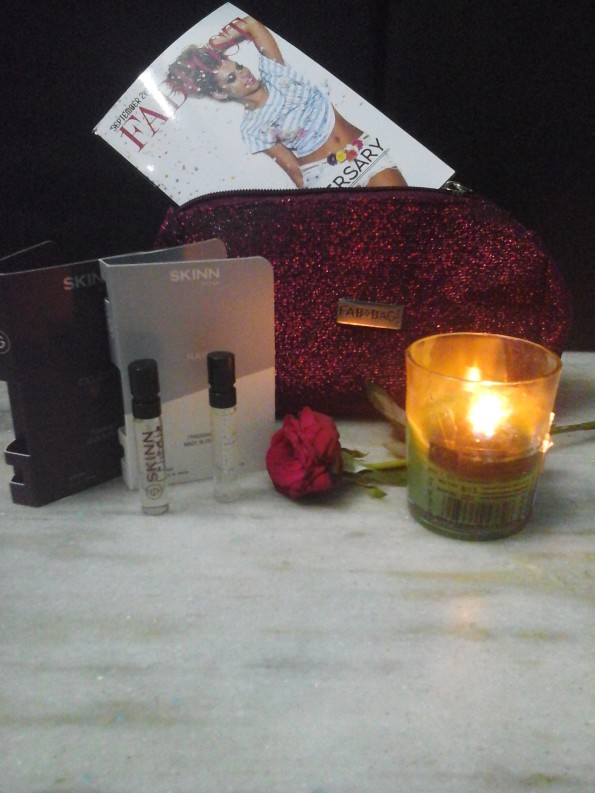 Lastly, I recieved two perfume samples, Celeste for Women and Raw for Men.
Price: 990rs for 50ml.
The September Fag Bag also contains a Fab Post magazine which includes all the details of the products and a lots of coupon codes.
So if you guys haven't already booked your Fab Bag, there's still 2 more days to book it. You can order it here
http://www.fabbag.com/women.html.
Till then…
Bye
Xoxo