I've stumbled across questions like 'I want to start a blog but I don't know were to start' or ' I want to start a blog but I don't know if it's a right choice for me'. As for me, I am a new blogger myself, and I asked these questions to myself a few many times before starting the blog and at one point of time I just knew that this was the right decision. All of our favourite bloggers are self-made, all of them started from a scratch. Most of them started the blog while studying or working full-time, writing the posts whenever they got time. And then after months or years of hard works they were able to quit their jobs and become full-time bloggers.  So I'm putting together the start-up and success stories of some of our favourite bloggers and vloggers so that you can find your inspiration somewhere in the middle of this article … 🙂
Chiara Ferragni The Blonde Salad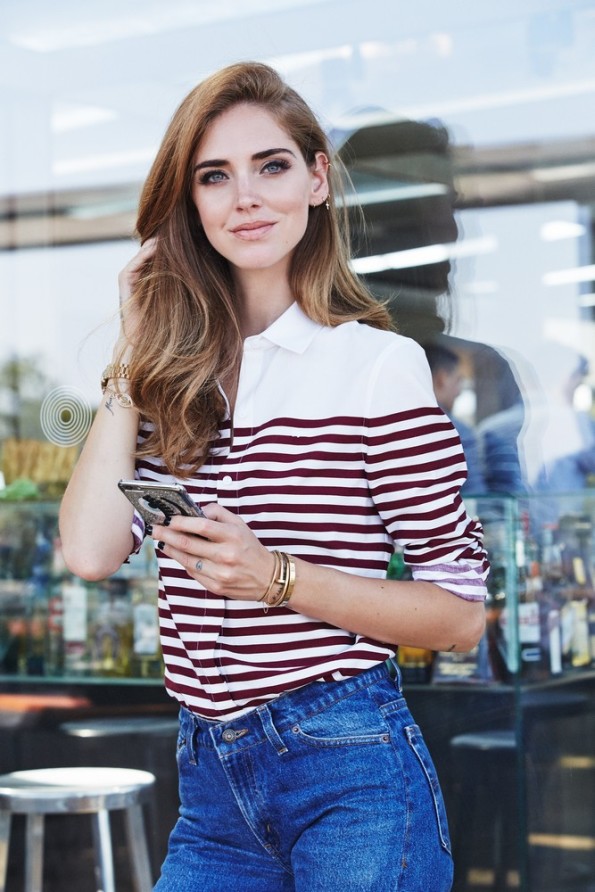 Image Source: The Blonde Salad
I'll just assume that you already know who she is, and in case if you don't, Chiara is one of the most domination fashion blogger turned fashion designer.  She launched her blog back in 2009 when blogs were not yet the today phenomenon.
The 'About' section of her Facebook page reads "In October 2009 I opened this fashion blog, recommending to my followers a personal look every day with great attention to details, complete with text and captions in Italian and English (65% of followers are foreigners).
Less than two years after its opening, TBS has reached 90,000 views daily (more than 500.000 unique visitors and 7.500.000 impressions per month).
Mentioned by the New York Times as "One of the biggest breakout street-style star of the Year" I got important personal achievements from the end of 2009 until now.
In 2010 I was the presenter for "Best Look" of the Italian TRL Awards, a guest at Chiambretti Night (famous italian tv variety show) and guest of honor during the Pennyblack Vogue Fashion Night Out in Milan last september (and I will do the same for the 2011 edition).
I have also posed as a model for the lookbook of Silvian Heach and in the same year I started a collaboration with the monthly "A" magazine, where I weekly write about fashion and youth.
The year 2011 has been a great year so far, thanks to the catwalk that I did for Alberta Ferretti during the 79th edition of Pitti, along with other "real women" who have distinguished themselves in their work fields.
In the same year I was godmother to the launch of new Furla "Candy Bag" and the winner of the "Newcomer Blogger of the Year" Bloglovin Awards Prize in New York.
In May I was one of the protagonists of the red carpet in Cannes for the Premiere of the movie "Habemus Papam" by italian director Nanni Moretti.
In the same period I posed with other young emerging personalities for the new Hogan FW 2011 Campaign "Future Roots", which was already launched in the past days.
I'm also preparing for the launch of my 3rd season shoe line "Chiara Ferragni" (Chiaraferragni.com): a perfect combination of my style and the amazing "made in Italy". In September I will also start a challenging collaboration with the underwear brand Yamamay, covering different roles.
Some of the brands I collaborated with are: Guerlain, Dior, Furla, Woolrich, Grey Goose, Pennyblack, Tommy Hilfiger, Kenzo, Nikon, Mango, Polyvore, Louis Vuitton, Philipp Plein, Alberto Guardiani, Diego Dalla Palma, Easyjet, Hogan, Benetton, Seven For All Mankind, Lancome.."
fashionista.com lists her as one of the most influential personal style blogger of all time.
Today Chiara has as huge as 4.4m followers on her Instagram account and 1,145,881 likes on her facebook page.
Julie Engel  Gal Meets Glam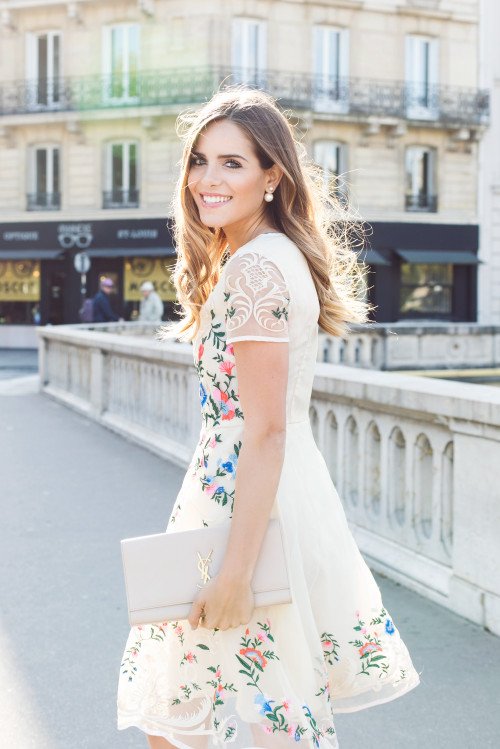 "
"I started Gal Meets Glam back in 2011 while a Junior in college studying Business. I knew I wanted to create something, but I wasn't entirely sure of what that "something" was. Without hesitation, I signed up for Blogger and wrote my first blog post. I had no idea what I was doing, but I had the passion to learn and grow, so I did just that. My then boyfriend, Thomas (now husband), and I would spend hours online, researching html code and watching Youtube videos on how to use DSLR cameras (which we quickly upgraded to once I realized my point-and-shoot was not going to cut it).
I went into the process without any expectations, but just to have fun and use Gal Meets Glam as a platform to be creative. It's amazing what can happen when you truly love what you're doing. After graduating college, I got a job in San Francisco, but still kept up Gal Meets Glam as if it were my second job. It never felt like a "job" to me, but an outlet I always looked forward to at the end of the day or on weekends. It made me happy and excited and kept me motivated. Soon, every hour that wasn't spent at my (then) current job, was spent working on the blog- answering emails, running social media, working with brands, styling looks, shooting content, writing copy, finding inspiration, the list went on and on.
After several months of debating whether or not to take the leap to full-time blogger, I decided it was time in late 2013. I had reached a point where I knew if I didn't take the risk, I might not ever be able to. So with the encouragement of Thomas, our family and friends, I decided to run Gal Meets Glam full-time. It was one of the scariest, most rewarding experiences! Having the ability to focus solely on my business was like a weight lifted off my shoulders and I knew I could finally start achieving the things I had always dreamed of doing. The thing about my story is that it is still being written and everyday brings a new adventure or opportunity, that's what is so exciting and thrilling. So, thank you for following along and for your continued support!"
xx Julia"
Souce: About-Gal Meets Glam
Today Julia's Instagram Account has 630k followers and her Facebook Page has 210,062 likes.
She is a source for inspiration that covers everything from fashion and beauty to home and travel and if you haven't already checked out her blog then it's about time you do.
Rati Tehri  Singh Indian Makeup and Beauty Blog & Faux Pas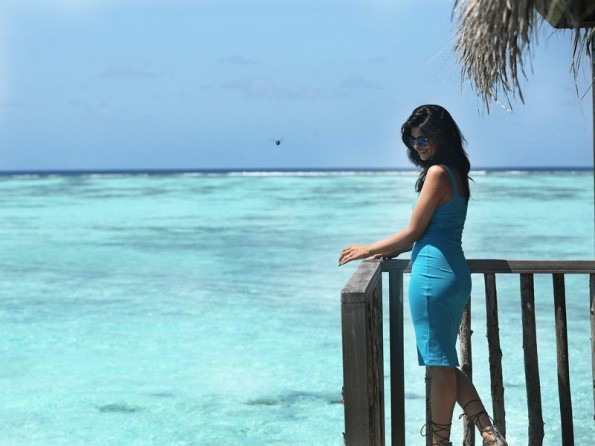 Any Indian fashionista should know who's Rati , or at least follows her blog Imbb. Started in 2009 as just a makeup blog, makeupandbeauty.com has today grown into an international makeup, beauty and fashion community. Running three powerful blogs successfully- in India, Dubai and Philippines- makeupandbeauty.com is already the biggest women's blog on the internet with more than 700 writers writing on it. Rati started the blog along with her husband Sanjeev Sir, she's now one of the biggest inspiration of millions of fashion lovers.
"After her marriage with Sanjeev in 2009, Rati realised that her interest lies in doing makeup. That's where her thirst to learn about makeup began. So she started doing her research online for videos/ tutorials on how to do makeup. She couldn't find much material online for Indians. She realised there was a need. She wanted to help other women like her, who were looking to learn more about beauty and make-up products, beauty tips and tricks and so on. So she started a hobby makeup blog to share her love for beauty & cosmetics to the world and the rest as they say is history."

"Rati shares that her journey was a real struggle. Her road to success was rocky but she fought it through. She overcame all the obstacles along her way. Her failures turned to be the stepping stones to her success. Hats off to her for discovering an opportunity and making the most of it. To all those reading this story we have one message for you "You learn more from your failures than your success. If you fail, it only means you need to start smart again""
Source: FAB WOMEN: Rati Tehri Singh
Today Rati has over 25.5k followers on her Instagram account whereas her IMBB Facebook page has 3,277,281 likes and Faux Pas Facebook page has over 113,857 likes.
Zoella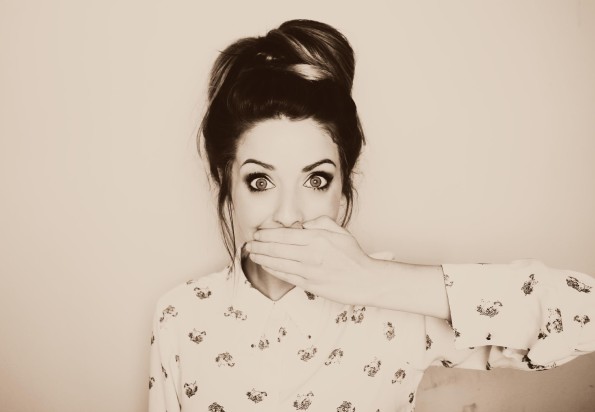 Popularly known as the queen of hauls, Zoella states on the about section of her Facebook page -" Once Upon A Time, In February 2009, after indulging in various other Beauty Blogs as a way to read up on the latest goings on in the Beauty world, I decided to join in on one very boring evening, and "Zoella" was born.
I chose to write about the things I liked, the things I'd purchased & other opinions on products in general. Before long, I had a small following of people that enjoyed reading what I'd written, and this was amazing in itself, as really, I'd never expected anyone to enjoy anything I'd written in my own little space on the Internet.
Months & Years passed, and the following grew to the 5 digit mark & now I've expanded into the scary realm of YouTube & My Blog posts are slightly more varied, covering beauty, fashion, life stories and some other controversial & health subjects thrown in for good measure, and I've had the privilege of attending various events, trialing samples and meeting some truly amazing people along the way.
Thank You to everyone who takes the time out to comment and show such an interest in the things I have to say, I will continue to write and post videos just as long as you want to read and watch them, and I hope I've managed to help at least a handful of you in any area that you may have needed it. "
Her success includes 9,038,123 subscribers on her YouTube Channel, 5.6m followers on her Instagram Account, 2,377,575 likes on her Facebook page and the following awards-
Winner of "Best British Vlogger" award at the Radio 1 Teen Awards 2013 and 2014
Winner of Nickelodeon Kids' Choice Award for "UK Favourite Vlogger" 2014
Teen Choice Award for "Choice Web Star: Fashion/Beauty" 2014
Winner of Cosmopolitans "Best Beauty Vlogger" Awards 2012
Winner of Cosmopolitans "Established Beauty Blog" Awards 2011
"Beauty Leader" in the "BeautyJudge UK Beauty Blog Awards 2010" – Voted and Nominated by readers
She has also published her on book called 'Girl Online' which is a story of a 15-year-old anonymous blogger and what happens when her blog goes viral.
Emily Schuman Cupcakes and Cashmere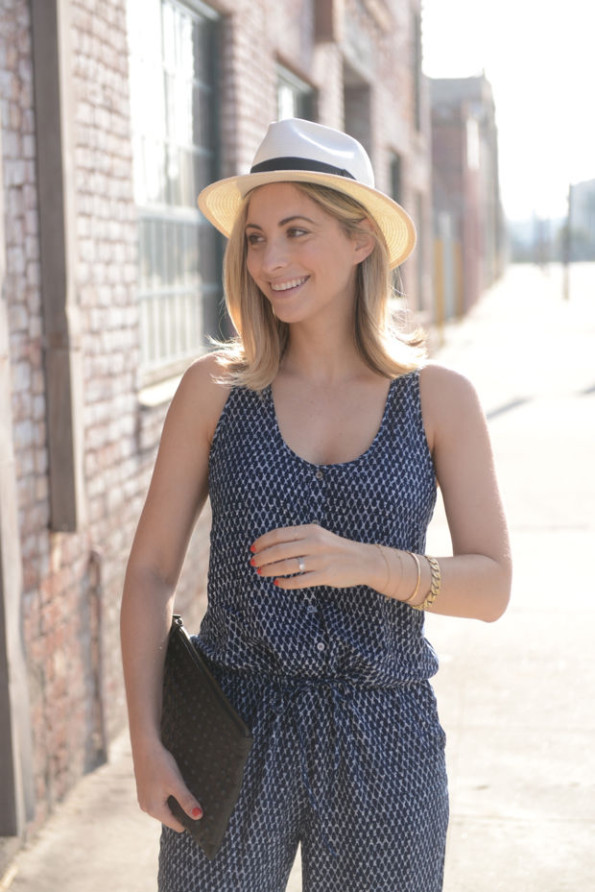 Image Source: Cupcakes and Cashmere
Quoting down from her 'About' page on how she got started with her blog- " I started to narrow down the field that I wanted to work in (publishing/advertising/fashion) my sophomore year in college. In order to gain some exposure in the industry, I got an internship at Goodby, Silverstein (the agency behind the "Got Milk?" campaign) during the summer. My junior and senior years I worked as the advertising director for the school paper. During my senior year in college, I interviewed at Conde Nast several times throughout the year. I eventually landed a job at Teen Vogue and Domino magazines the day after I graduated. I started my blog as a way to document the things I loved and over time was able to turn it into my career."
Source: About-Cupcakes and Cashmere
As said on an interview with Elle Magazine–
"Things have changed drastically since I first began. In the early days of blogging, I didn't even see it as a potential career; I was simply finding a way to stay entertained at my day job. I was working in online sales at AOL and I was just really bored so I decided to create something that was basically a compilation of all the things that I loved. I knew that if I created a blog that was too niche, if I was just writing about food or just writing about fashion, I would burn out really quickly. And at the time, there weren't really a lot of other lifestyle sites. I even questioned whether I could combine fashion and food."
Source: EMILY SCHUMAN ON MOMMY BLOGS, PHOTOSHOP, AND GIRL ENVY
Today Emily has over 302k followers on her Instagram Account and 412,643 likes on her Facebook Page
I'll finish this article with my favourite vlogger and guru of all time…
Michelle Phan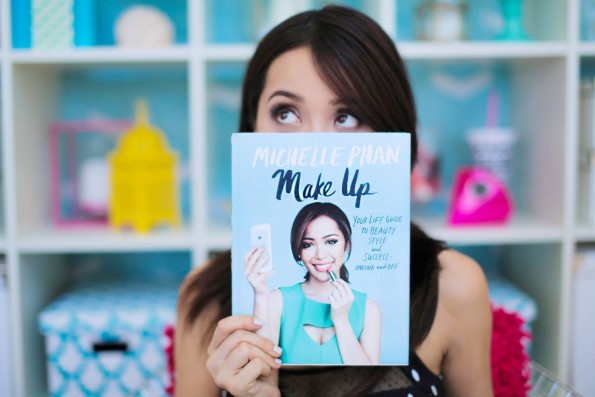 NOTHING I write about this woman is enough!
Inspiring lives since 2005, Michelle has inspired us with not only her beauty and fashion tips but also with her confidence building guide, starting over guide, beauty survival guide 😀 , travel diaries, home decor, health , and most importantly mental health.  I tune in to her channel not only when I need a beauty tip but also when I feel down and depressed, yes, that's right, her videos have worked like an antidepressant for me on many occasions. On one account, once I went for an interview which I really hoped to crack but unfortunately it didn't go that well. I came home not sure if I would get a call from them and depressed I tuned in to her channel. Guess what her newest video was?  Pillow talk on failure and rejections. I'm not lying when I'm saying that the video was uploaded on the same day (I usually check out her videos as soon as they are uploaded). What a great co-incidence, right?
"In 2007, Phan was a waitress, and couldn't even get a job at a beauty counter because she didn't have sales experience. She was undeterred.

"YouTube was the biggest thing in the college community, and it just made so much sense for me to have a platform," she said. "Instead of feeling down about it, I opened another door, and that door happened to be a laptop."

Phan began doing makeup tutorials. And people loved those makeup tutorials. Eyeliner technique turned into far more sophisticated lessons, like how to look like Lady Gaga in "Bad Romance."

"I showed people how they can transform their face," she said. "[Lady Gaga] really helped put me on the map."

Meanwhile, large makeup brands like Lancome were struggling to get hits with good viral makeup videos. In 2008, a Lancome executive Googled around and found a Phan tutorial in which she was cramped up on a plane, showing her fans how to do makeup on the plane. Lancome signed her as a spokesperson.

Source: Michelle Phan: From YouTube Star to $84 Million Startup Founder
"She started her YouTube channel during her first semester at Ringling College of Art and Design in 2006; her debut video, originally posted on her Xanga blog, was a self-edited, seven-minute "natural makeup" tutorial that pulled in 40,000 views within a week — a lot, given that Phan wasn't famous yet and the online landscape was completely different. "Back then, it wasn't as easy as it is [now] to instantly share or retweet anything that you found online," she tells me. "You would have to copy and paste a link, and post it to Facebook." Although Phan says she "never did any of this for the following," it was that first taste of what's now known as "going viral" that tipped her off: She had a potential hit on her hands.

"Now she has 7.7 million YouTube subscribers, a billion lifetime views, a makeup line with L'Oréal (em Michelle Phan), a book (Make Up: Your Life Guide to Beauty, Style, and Success — Online and Off), and a site called ipsy, which runs a "glam bag" program, offering subscribers personalized beauty swag and makeup tutorials for a membership fee."
Source: After a Billion Views on YouTube, Michelle Phan Shows a New Side of Herself
As already mentioned, she has almost 8m subscriber on her YouTube channel while her Instagram account has 2m follower and her Facebook Page has over 3m likes.
Still considering if it's the right choice for you? Just get going, the internet is a crazy world and you will find your way…because as Mish says
"If you believe you can do something, you can do it."