Hi guys,I've already written a post about my Korean Skin care obsession and about the regimen. Now I am going to talk about my experience after using the Korean products. I got my Korean products from SokoGlam.com . I had been sent the Cleanse & Renew set which consisted of TONYMOLY Floria Brightening Cleansing Oil , SKINFOOD Green Tea Bubble Cleansing Foam and GOODAL Phytowash Yerba Mate Bubble Peeling . I had also been sent a cute little sample of MISSHA First Treatment Essence Mist which I really fell in love with. 😀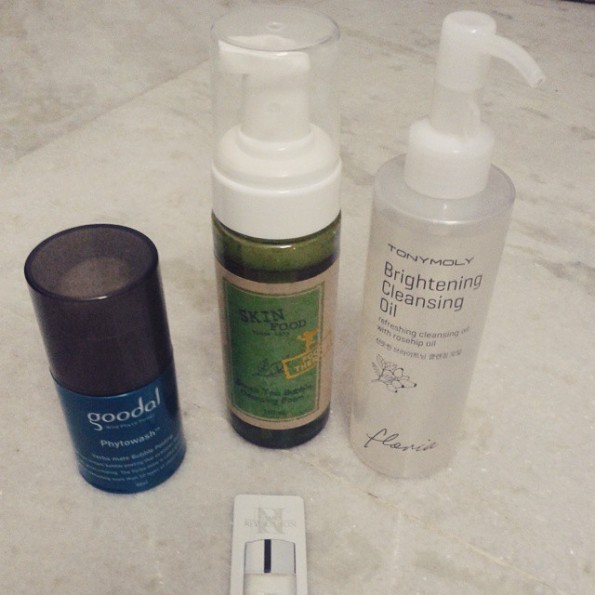 So now am gonna talk about how I loved the products and what they did to my skin…
TONYMOLY Floria Brightening Cleansing Oil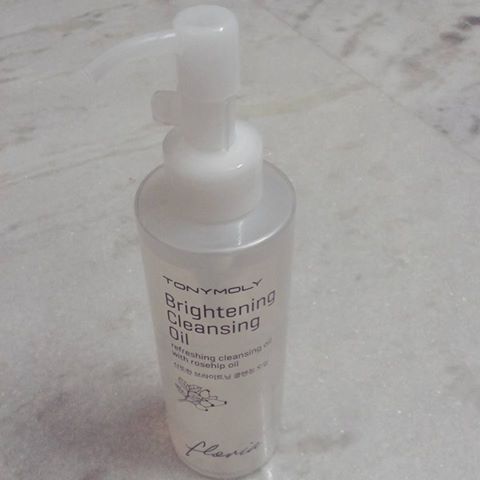 I've read about the cleansing oil technique, it's like fight oil with oil concept, and it is the first cleansing oil that I have ever tried. I just took a few pumps of the oil, massaged it gently on my face and all my make-up just melted magically. After the make-up melted I just washed my face with warm water and the oil took a luquidy form n washed away leaving me with a squeaky clean skin.  I never had to use any make-up remover since I have got hold of this cleansing oil. I know it sounds scary to use oil on your face, you might think that it is not suitable for oily skin, but on the contrary, the cleansing oil helps the excess oil and sebum on your face break down.
SKINFOOD Green Tea Bubble Cleansing Foam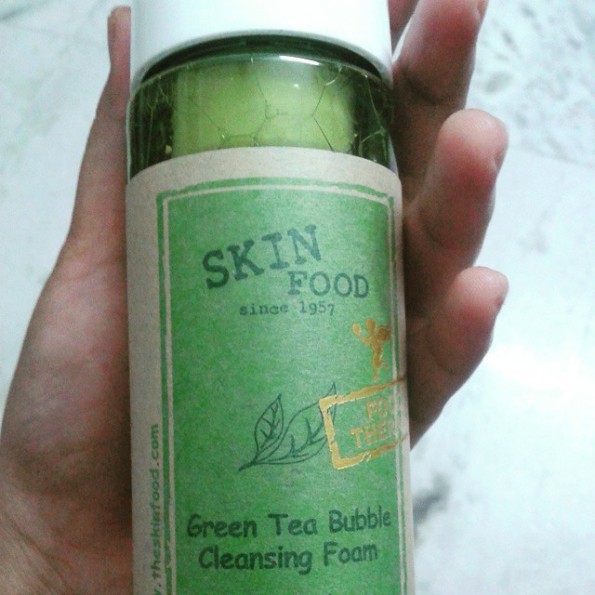 It's a magic bottle. You pump out some foam, wash you face with it and you will be left with clean, fresh skin. When I got hold of this bottle I was suffering from a massive break out after I tried out a product containing retinol on my super-sensitive skin. The break out lasted for 2 months until I used this face wash. At first I was afraid to use new products on my damaged skin, but when I did the break out disappeared magically. My skin was almost healed after the first night that I used this face wash. I was left with a few tiny acnes which disappeared within the next few days after using this product. It contains Green Tea, it might be a great solution for the oily skin beauties. And of course, it worked on my combination (super-sensitive) skin just fine.
GOODAL Phytowash Yerba Mate Bubble Peeling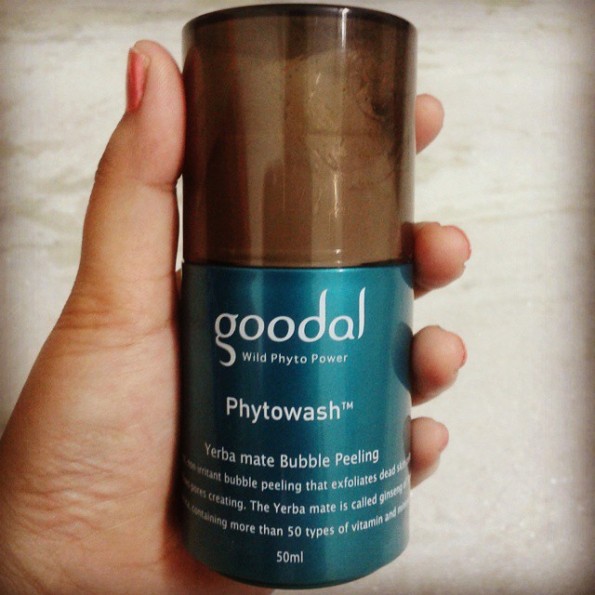 Yet another magic is going to happen.
Exfoliating is a must do step. You can't just layer skin care products and cosmetics over your dead skins. You need to get rid of them at least twice a month. That's why exfoliaters should be there in your skin care regimen.
This little buddy here, it works both a s Mechanical Exfoliater and a Chemical exfoliater. Which means, it contains tiny granules which sloughs of the dead skin cells on the top of epidermis, at the same time, the chemical ingredients go deep into the pore and clean out any debris inside the follicle.
According to the instruction I massaged the gel like serum on my face using upward motion and on adding water,  quite magically it transformed into a foamy exfoliater.
Last but not the least,
MISSHA First Treatment Essence Mist
I was sent a cute little sample of this wonder essence. The content lasted me 2 days, but it answered all my  curiosities about the mystery step. I never understood the fuss about this step until I used this essense. My skin was visibly brighter the next day and I'm definitely going to buy a full size version of this product. After all who doesn't want a brighter skin?
So that's it for now… I'm going to review some more Korean products on the upcoming months, so stay tuned.. 🙂
Bye
Xoxo